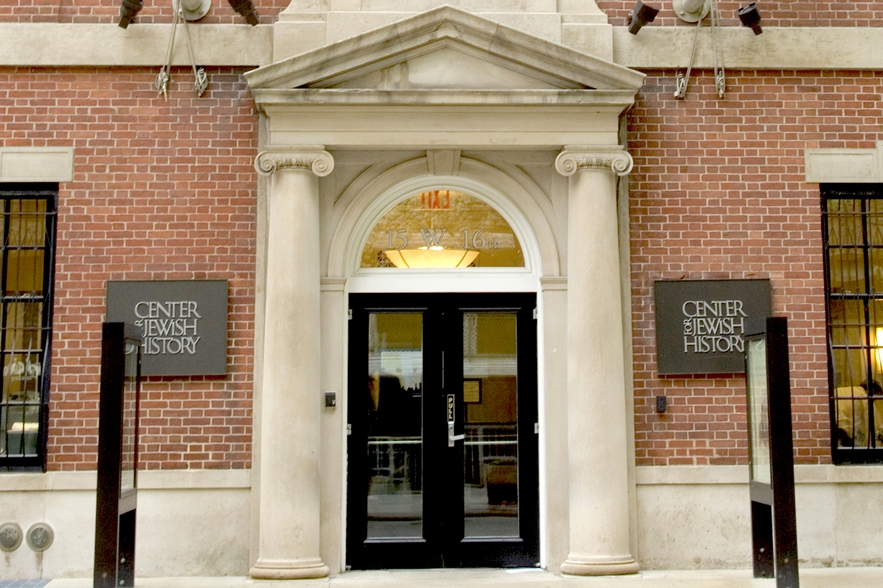 To help with New York City's efforts to contain the spread of the coronavirus, the Leo Baeck Institute and the Center for Jewish History have decided to temporarily close until further notice. Our top priority is the health and safety of our staff and all the members of the public who come to the Center. We will continue to monitor the situation and keep our community informed of any changes.
All events will be cancelled, postponed, or rescheduled on a digital platform until further notice. Please subscribe to the CJH newsletter to receive regular updates on the program schedule, as well as a number of our digital offerings still available from the Center and our other partner organizations. The reading room, exhibitions, and other facilities in the building will remain closed to the public. Our staff will continue to work remotely and assist researchers during this period.
The decision to close was not taken lightly, and we are diligently monitoring the latest updates from health officials. We will provide any new information as we receive it, so please follow us on social media for the most up-to-date news. We look forward to welcoming you back to the Center soon.
Thank you for your understanding, and we hope that you and your families stay well during this difficult period.
Key Information:
The CJH catalog at search.cjh.org will remain functional except for scheduled maintenance.
Please access and use our extensive online collections through search.cjh.org or directly at https://www.lbi.org/collections/digibaeck/
Although the reading room is closed, we will still process reference inquiries submitted through our online reference form.
If you need to contact LBI staff regarding any other business, please contact them using the email listed in our staff directory.
LBI staff will be able to check voicemail, but we encourage you to use email for a faster response.
New information will be posted here as the situation develops. Please follow us on social media for the latest news.