Episode 2: Nazis Stole Her Cookbook
The Story of Alice Urbach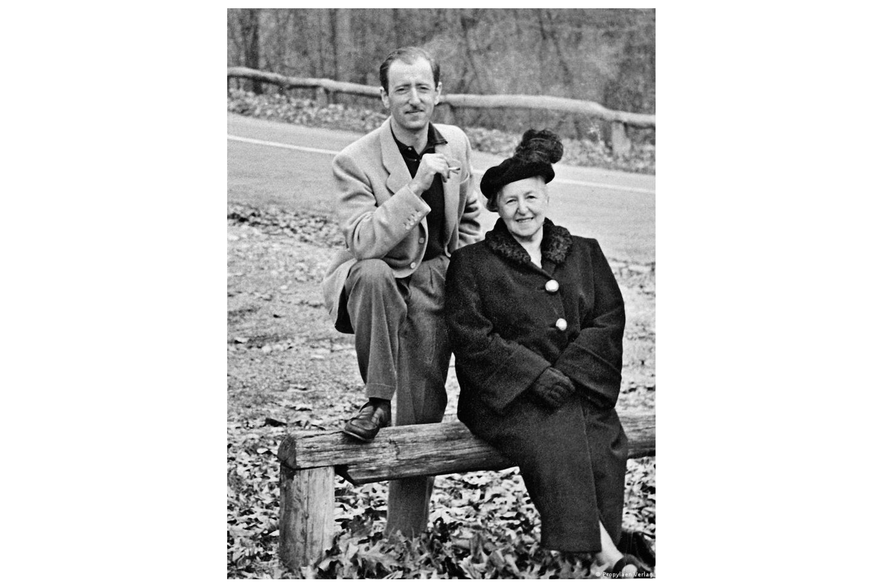 Alice Urbach is the "Julia Child" of Austria. When Hitler takes over, she flees, leaving everything behind, including the rights to her bestselling cookbook. Then the Nazis slap a German name on it. Decades after the War and Alice's death, her granddaughters fight to restore her long-lost culinary legacy.
Along with Alice Urbach's Cooking the Viennese Way!, the Library of the Leo Baeck Institute in New York has dozens of cookbooks by Jewish authors from the 19th and 20th centuries. Over 100 family collections in the archives include handwritten recipe books going back to the 18th century.
Exile is a production of the Leo Baeck Institute, New York | Berlin and Antica Productions.
It's narrated by Mandy Patinkin.
Executive Producers include Katrina Onstad, Stuart Coxe, and Bernie Blum. Senior Producer is Debbie Pacheco. Produced by Alexis Green. Associate Producers are Hailey Choi, Jacob Lewis, and Emily Morantz. Research and translation by Isabella Kempf. Sound design and audio mix by Philip Wilson. Theme music by Oliver Wickham. Voice acting by Jillian Rees-Brown.
Thank you to Outloud Audio, the United States Holocaust Memorial Museum, and the National Archives and Records Administration.
And a special thank you to Karina Urbach and her book, Alice's Book: How the Nazi's Stole my Grandmother's Cookbook.
Want more about Alice Urbach?
Earlier this year, Karina Urbach joined LBI to discuss the publication of Alice's Book: How the Nazi's Stole my Grandmother's Cookbook.