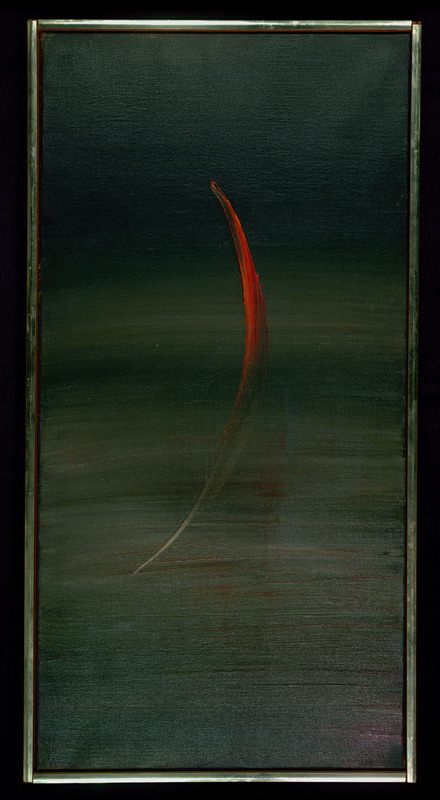 · Click image for high resolution zoom or multiple image views.
· We welcome fair use of this content. Please credit the Leo Baeck Institute in your citation.
Biographical Information
Born as Susanne Schüller in Vienna in 1927, Soshana was a Modernist painter of landscapes and portraits, though her later works were abstract. In 1938, she fled with her mother and brother to Switzerland, then Paris, reconnecting with her father before staying in London for two years. Her father, Fritz, traveled to New York and secured an affidavit for them and they eventually made it to New York in 1941 via the S.S. Madura. She met her future husband, Beys Afroyim (of Supreme Court case Afroyim v. Rusk) while attending his painting classes. The two traveled America together, painting prominent figures to make ends meet. They married in 1945 and had a son, Amos, the following year. Soshana first used her nom de plume, which means "Lily" in Hebrew and was given to her by her husband, in her first exhibition in Cuba. She divorced in 1950 and returned to Vienna briefly with her son. Soshana attended universities for art but was dissatisified with academia, which led her to move to Paris. She inserted herself within the art scene there and befriended notable artists. In 1956, she traveled to Asia and was fascinated with calligraphy, which influenced her work. She continued to travel the world until 2005, when her health began to decline, though she still painted even after moving into a nursing home in Vienna. Soshana died in 2015.
Reproductions and Permissions
We welcome fair use of this content. Please credit the Leo Baeck Institute in your citation. For usage policies and to request higher resolution images, see Reproductions and Permissions.
Citation
Soshana: The Rocket, Leo Baeck Institute, 77.50.
Search for This Artist/Creator in the LBI Catalog
This will search DigiBaeck, a subset of the LBI Catalog concentrating on all of its digitized materials that are available online. The search will list all of LBI's digitized materials pertaining to this artist/creator, including artworks (described in the Griffinger Portal and more), archival collections, photographs, rare books, and periodicals.