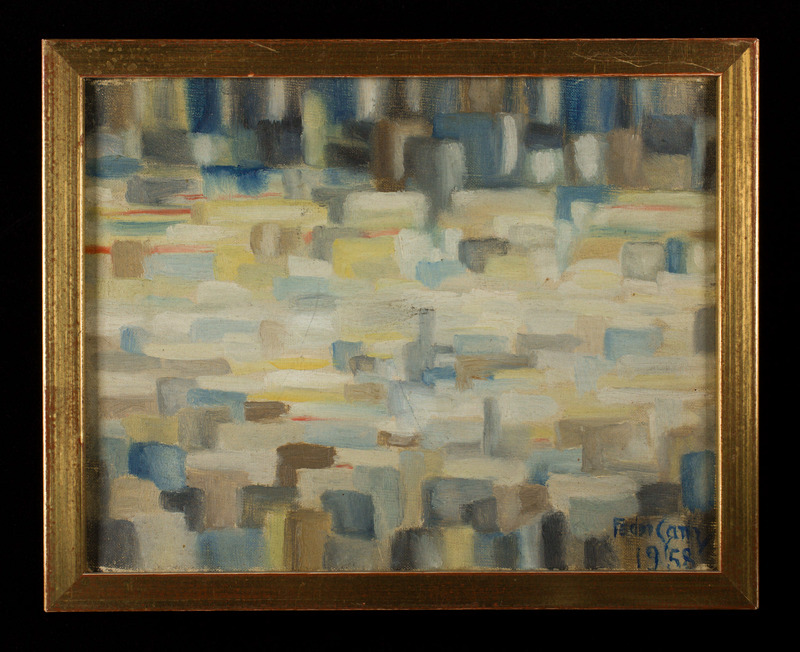 · Click image for high resolution zoom or multiple image views.
· We welcome fair use of this content. Please credit the Leo Baeck Institute in your citation.
Biographical Information
Fedor Ganz was a writer and a painter, born in Hamburg in 1910, raised in Geneva, Switzerland, and educated in France at the Sorbonne. From the 1930s until his death in 1983, Ganz was active both politically and artistically, exhibiting his artwork (mostly paintings) and publishing poetry and political essays in Spanish, French, and German. He lived a relatively itinerant lifestyle, and from his university days onwards traveled extensively between South America, Europe, and North America. At least part of the reason for this extensive travel may be traced to translation work which he performed for the United Nations and other diplomatic and cultural organizations. His Ensayo marxista de la historia de Espana (Marxist essay on the history of Spain), first published in 1934, won favorable notices, and Nobel Prize winner Gabriela Mistral wrote the preface to one of his volumes of poetry. During the 1960s he reclaimed German citizenship. Fedor Ganz died in Paris in December 1983.
Reproductions and Permissions
We welcome fair use of this content. Please credit the Leo Baeck Institute in your citation. For usage policies and to request higher resolution images, see Reproductions and Permissions.
Citation
Ganz, Fedor: [Abstract composition], Leo Baeck Institute, 86.6.
Search for This Artist/Creator in the LBI Catalog
This will search DigiBaeck, a subset of the LBI Catalog concentrating on all of its digitized materials that are available online. The search will list all of LBI's digitized materials pertaining to this artist/creator, including artworks (described in the Griffinger Portal and more), archival collections, photographs, rare books, and periodicals.