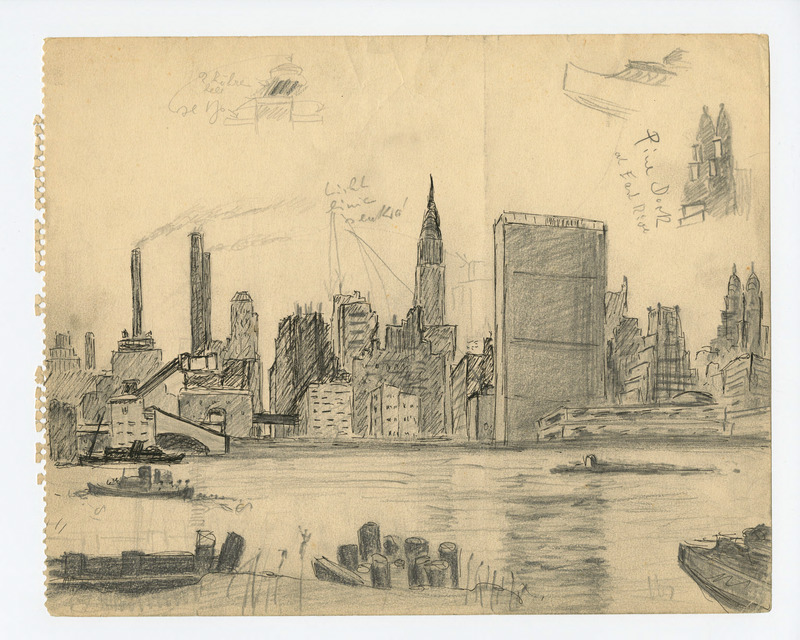 · Click image for high resolution zoom or multiple image views.
· We welcome fair use of this content. Please credit the Leo Baeck Institute in your citation.
Biographical Information
The actor, artist, and writer Fred Halbers (1894-1989) was born as Fritz Josef Halberstaedter in Berlin, Germany, on July 6th, 1894, the son of Ernst Wolfgang and Gertrude (née Wienskowitz) Halberstaedter. He was an actor and stage designer by training. He studied at the Schauspielschule des Deutschen Theaters from 1912-1914, which was led by Max Reinhardt. When his artistic career came to an end with the Nazi takeover in 1933, he became a house painter and learned the craft of producing imitation marble, both skills that secured him a visa to Bolivia in 1939. He was able to establish himself as a painter, engraver and art conservator and translator. He gave lectures and poetry readings of his own work, for some time had his own radio program and helped university professors translate difficult German writings by Heidegger and other philosophers. Halbers continued to pursue his art career after settling in New York in 1954 and became a specialist in restoring pre-Columbian art. For his retirement he moved to Argentina in 1969.
Reproductions and Permissions
We welcome fair use of this content. Please credit the Leo Baeck Institute in your citation. For usage policies and to request higher resolution images, see Reproductions and Permissions.
Citation
Halbers, Fred: View from Brooklyn : United Nations, Empire State Building, Leo Baeck Institute, 87.93.
Search for This Artist/Creator in the LBI Catalog
This will search DigiBaeck, a subset of the LBI Catalog concentrating on all of its digitized materials that are available online. The search will list all of LBI's digitized materials pertaining to this artist/creator, including artworks (described in the Griffinger Portal and more), archival collections, photographs, rare books, and periodicals.