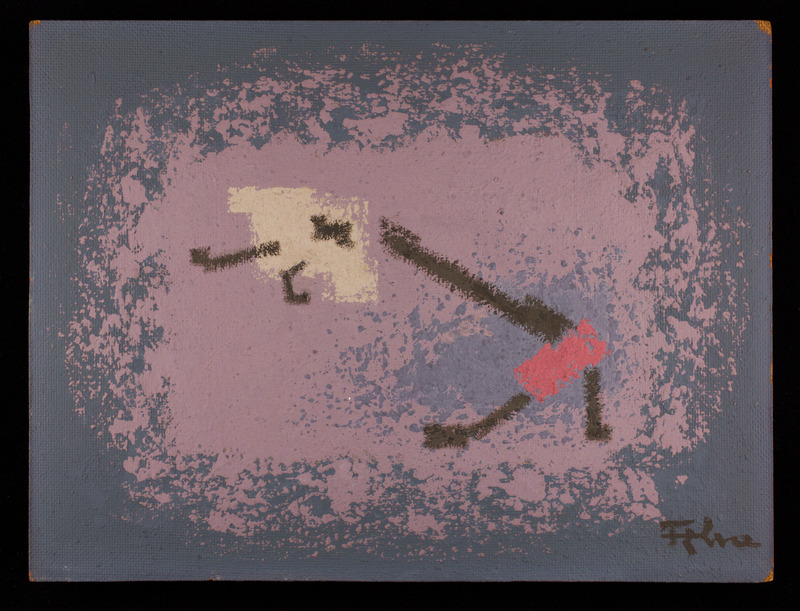 · Click image for high resolution zoom or multiple image views.
· We welcome fair use of this content. Please credit the Leo Baeck Institute in your citation.
Biographical Information
Solomon Siegfried Allweiss was born in Berlin in 1901 to traditional Galician parents. He began a career in commerce after leaving school, then studied music in Berlin, before switching to art and adopting the pseudonym Alva in 1925. He travelled extensively in the Middle East and spent five years studying art and painting in Paris before he settled in England in 1938. Alva was a versatile and fluent artist who moved easily between a number of different styles. Alva was an occasional contributor of illustrations to Yiddish books published in London over a decade from the late 1930s. Most notably he designed the cover for Y.A. Liski's volume of proletarian stories "Produktivizatsie" (Productivisation), published by Naroditski in 1937, and "For, du kleyner kozak!" (On Your Way, Little Cossack!), issued in 1942. Alva also designed the cover illustration to Malka Locker's "Shtet" (Towns). Among his many portraits are those of Malka Locker and of Itzik Manger. Alva died in London in 1973.
Reproductions and Permissions
We welcome fair use of this content. Please credit the Leo Baeck Institute in your citation. For usage policies and to request higher resolution images, see Reproductions and Permissions.
Citation
Alva: Untitled (purple abstraction), Leo Baeck Institute, 2007.12.
Search for This Artist/Creator in the LBI Catalog
This will search DigiBaeck, a subset of the LBI Catalog concentrating on all of its digitized materials that are available online. The search will list all of LBI's digitized materials pertaining to this artist/creator, including artworks (described in the Griffinger Portal and more), archival collections, photographs, rare books, and periodicals.