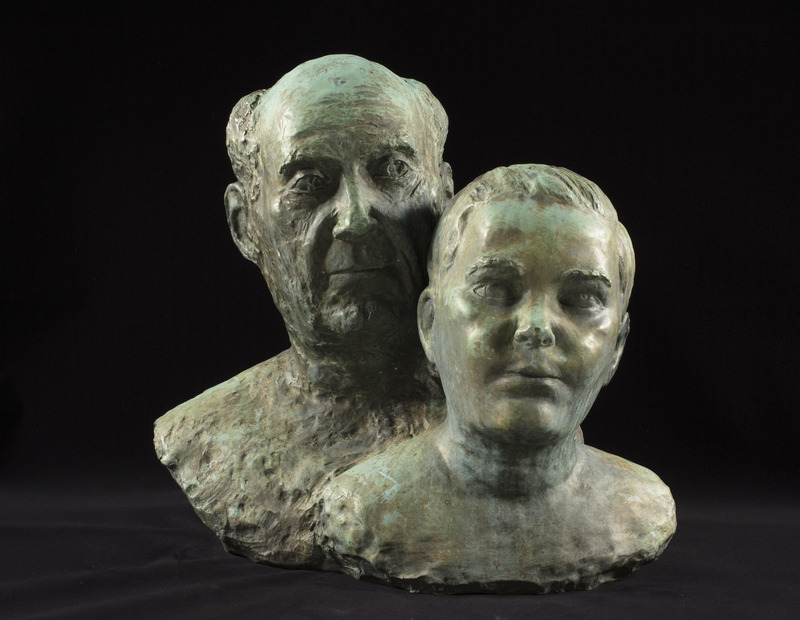 · Click image for high resolution zoom or multiple image views.
· We welcome fair use of this content. Please credit the Leo Baeck Institute in your citation.
Biographical Information
Hans (a.k.a. John) Heller (1896-1987) was born in Vienna to a wealthy industrialist family. He served in World War I and subsequently received a doctorate in Political science. Between the wars Heller's home became a center for liberal intellectuals, including authors, actors, artists and Freudian psychologists. He contributed to periodicals such as Die Weltbuehne, and published one of the first anti-Nazi novels in 1936. He fled Austria after the Anschluss, ultimately arriving in the United States, where he reestablished the family candy business. In the decades following the war, he was actively involved with a circle of leftist emigres in New York.
Helen Heller (1919-1974) was born as Helen Olive Ek in Pearl River, NY, the fourth child of Swedish immigrants who came to America in the early 1900s. Heller studied photography, dance, and sculpture, often combining the disciplines in her creative efforts. She studied sculpture in the United States and at the Academy of Applied Arts in Vienna. The subjects of her art works included portrait busts of emigre colleagues and friends, modern dancers, Austrian famers, mothers with their children, and victims of the Vietnam War. Heller exhibited sculpture and dance photography in several shows in New York City and in West Chester, NY. She also published two children's books and taught interpretive dance to poor and underserved children at the Ossining Children's Center. Her art and life reflected her commitment to multiculturalism, racial equality, acceptance of people with different sexual preferences, early feminism, and anti-war imagery.
Reproductions and Permissions
We welcome fair use of this content. Please credit the Leo Baeck Institute in your citation. For usage policies and to request higher resolution images, see Reproductions and Permissions.
Citation
Heller, Helen: Bust of Hans Heller and his son, Marc, Leo Baeck Institute, 2019.25.
Search for This Artist/Creator in the LBI Catalog
This will search DigiBaeck, a subset of the LBI Catalog concentrating on all of its digitized materials that are available online. The search will list all of LBI's digitized materials pertaining to this artist/creator, including artworks (described in the Griffinger Portal and more), archival collections, photographs, rare books, and periodicals.
Search for the Person Depicted Here in the LBI Catalog
This will search the complete LBI Catalog, including non-digitized and digitized materials. The Catalog will list all of LBI's holdings pertaining to the person depicted, including all artworks, archival collections, photographs, books, and periodicals.