The Lives of our Educated Ancestors
Jews at American Colleges at the Turn of the 20th Century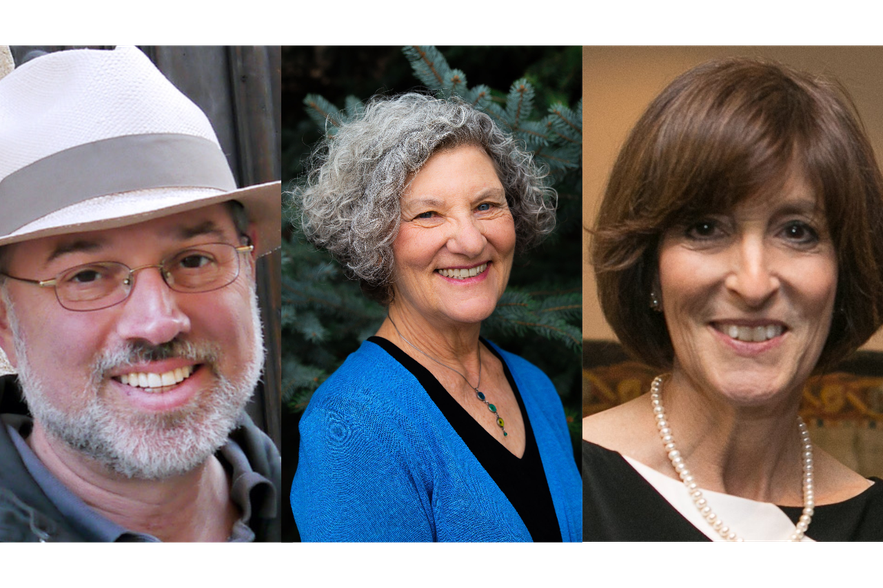 Dr. Dan Oren and Dr. Cynthia Gensheimer will explore the stories of American Jews who entered colleges and universities around the turn of the 20th century. The integration of these individuals into American society through education changed the course of American Jewish life.
The speakers will address such questions as: Who were these trailblazers? When did Jews from eastern Europe begin to attend college? Were their experiences different from those of the German and central European students who preceded them? Were academic, social, and professional doors closed to Jewish students of that era? Did Jewish women's college lives differ from those of Jewish men? What, from a Jewish perspective, made the institutions of higher education in America then fundamentally different from those of today? Are there lessons from that era that are of possible value to our own era?
What college records were used in researching these students? What can college transcripts, yearbooks, alumni magazines, scrapbooks, diaries, and correspondence tell us? Are they subject to privacy restrictions? What unique genealogical strategies were used to track down descendants of the students?
About the Speakers
Dan A. Oren, M.D. is the author of Joining The Club: A History of Jews and Yale (Yale University Press, 1986 and 2001) and of the genealogy/family history exploration book The Wedding Photo (Rimmon Press, 2018). He is the volunteer president of the Friends of Jewish Heritage in Poland and Associate Professor of Psychiatry (Adjunct) at Yale University and is a former president of the academic Society for Light Treatment and Biological Rhythms. He has published extensively in the field of Seasonal Affective Disorder and co-authored How to Beat Jet Lag: A Practical Guide for Air Travelers (Henry Holt, 1993).
Dr. Cynthia Francis Gensheimer is an economist and independent historian of nineteenth-century American Jewish communities and philanthropists. After receiving her PhD from the University of California, Los Angeles, Gensheimer analyzed tax policy for the Congressional Budget Office and taught economics part-time at Vassar College for five years. She first became interested in American Jewish history while serving as vice-president of the Jewish Community Foundation of Greater Kansas City. Today, she studies Jewish women, focusing on their education, their benevolent work, and their roles as leaders within the Jewish community and beyond. She is currently writing a book about the first Jews who attended the Seven Sisters colleges.
Karen Franklin, the moderator, is a former co-chair of JewishGen's Board of Governors and current Director of Family Research at the Leo Baeck Institute.