Theodor Herzl: The Charismatic Leader
Live on Zoom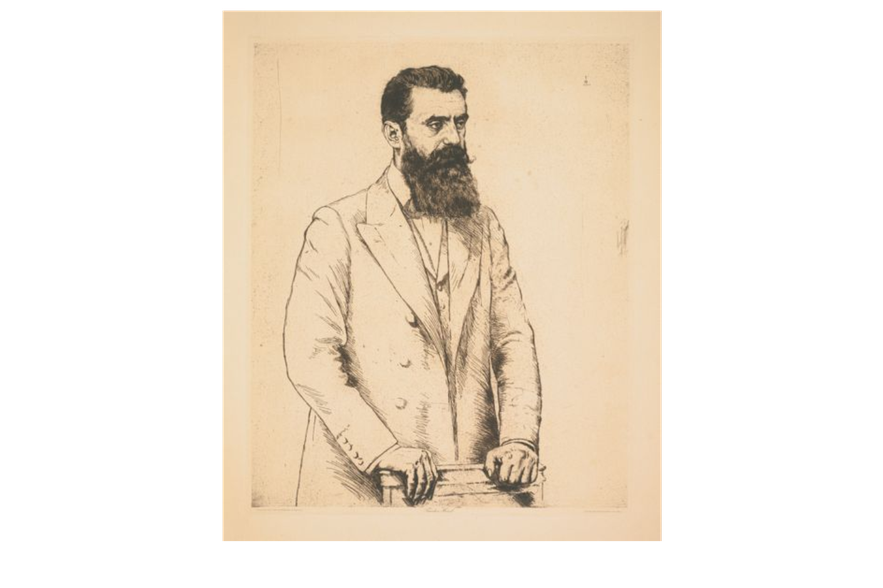 Derek Penslar will discuss his book Theodor Herzl: The Charismatic Leader with Jonathan Gribetz.
About the Book
The life of Theodor Herzl (1860-1904) was as puzzling as it was brief. How did this cosmopolitan and assimilated European Jew become the leader of the Zionist movement? How could he be both an artist and a statesman, a rationalist and an aesthete, a stern moralist yet possessed of deep, and at times dark, passions? And why did thousands of Jews, many of them from traditional, observant backgrounds, embrace Herzl as their leader?
Drawing on a vast body of Herzl's personal, literary, and political writings, historian Derek Penslar shows that Herzl's path to Zionism had as much to do with personal crises as it did with antisemitism. Once Herzl devoted himself to Zionism, Penslar shows, he distinguished himself as a consummate leader–possessed of indefatigable energy, organizational ability, and electrifying charisma. Herzl became a screen onto which Jews of his era could project their deepest needs and longings.
About the Author
Derek Penslar is the William Lee Frost Professor of Jewish History. His research specialties are the history of modern European Jewry, Zionism, and the state of Israel. Penslar's books include Zionism and Technocracy: The Engineering of Jewish Settlement in Palestine, 1870-1918 (1991, Hebrew version 2001); In Search of Jewish Community: Jewish Identities in Germany and Austria, 1918-1933 (1998, co-edited with Michael Brenner); Shylock's Children: Economics and Jewish Identity in Modern Europe (2001); Orientalism and the Jews (co-edited with Ivan Kalmar, 2004); Contemporary Antisemitism: Canada and the World (2005); Israel in History: The Jewish State in Comparative Perspective (2006); The Origins of the State of Israel 1882-1948: A Documentary History (with Eran Kaplan, 2011); and Jews and the Military: A History (2013). Penslar's book Theodor Herzl: The Charismatic Leader will be published early next year in Yale University Press' "Jewish Lives" series. He is currently writing a book titled Zionism: An Emotional State, for Rutgers University Press' series on Keywords in Jewish Studies. Penslar is co-editor of The Journal of Israeli History and is a fellow of the Royal Society of Canada and president of the American Academy for Jewish Research.*
*Biography taken from Professor Penslar's Harvard University Faculty Page.