Music as Intellectual Resistance
Mieczyslaw Weinberg's Piano Trio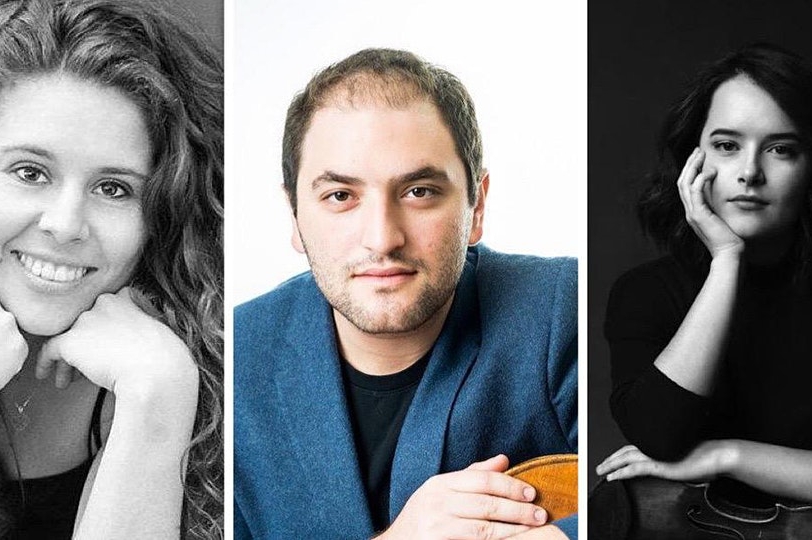 Come and experience a display of individual virtuosity in a fascinating work of intellectual resistance.
This is the second event of the virtual "Music for Thought Series," which is generously being supported by the Consulate General of the Federal Republic of Germany in New York. The arts have always powerfully reacted to the environments in which they were created, because music speaks when words cease to be effective. Mieczyslaw Weinberg's magnificent Piano Trio op. 24, which was composed in 1945 just at the end of the Second World War, bears influences of his family's connection to the tradition of the Polish-Yiddish Theater, as well as Weinberg's years in Soviet Russia.
Featured guests:
Abigel Kralik - Violin
Julian Schwarz - Cello
Hannah Harnest - Pianist
The "Music for Thought Series" is equally excited to welcome David Gill, Consul General of the Federal Republic of Germany in New York, and Maestro James Conlon, Music Director of Los Angeles Opera and co-founder of the Orel Foundation, for a discussion on remembrance culture in Germany and the US, as well as artistic creation under dictatorial political régimes.
All episodes of the series poignantly reflect milestones in artistic innovation and emphasize the long-standing growth of the cultural relationship and exchange between Germany and the US. This series also demonstrates the German Consulate's efforts to celebrate European pluralism, as Germany is presiding over the Council of Europe this year.
Questions? Please Email Artistic Director Hannah Harnest at hh1809@nyu.edu