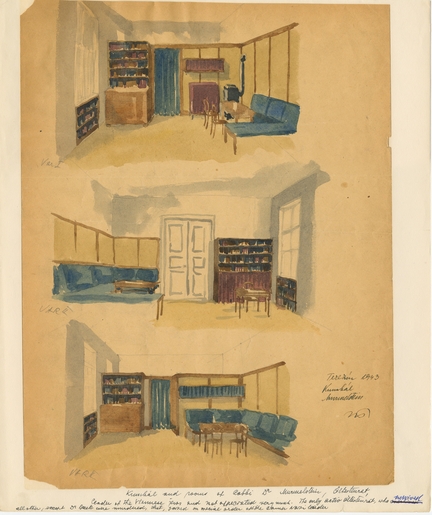 DAILY LIFEDAILY LIFEDAILY LIFEDAILY LIFEDAILY LIFEDAILY LIFEDAILY LIFEDAILY LIFEDAILY LIFEDAILY LIFEDAILY LIFE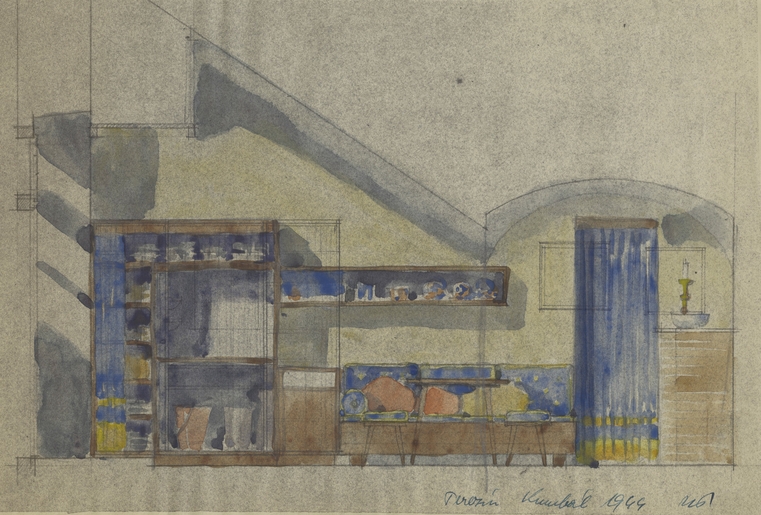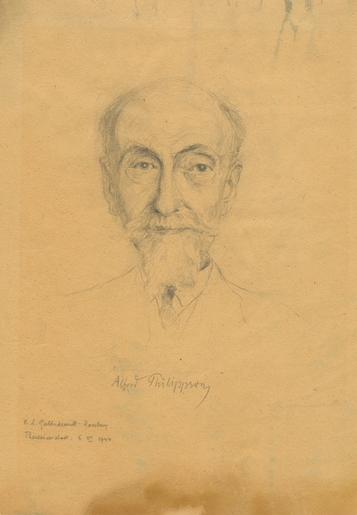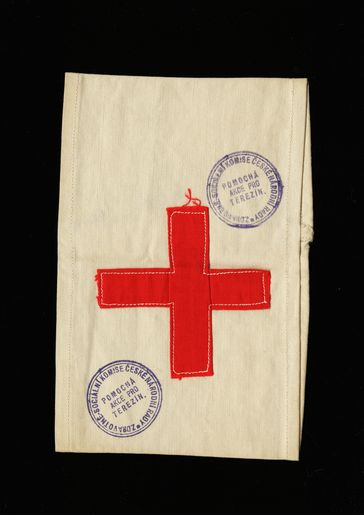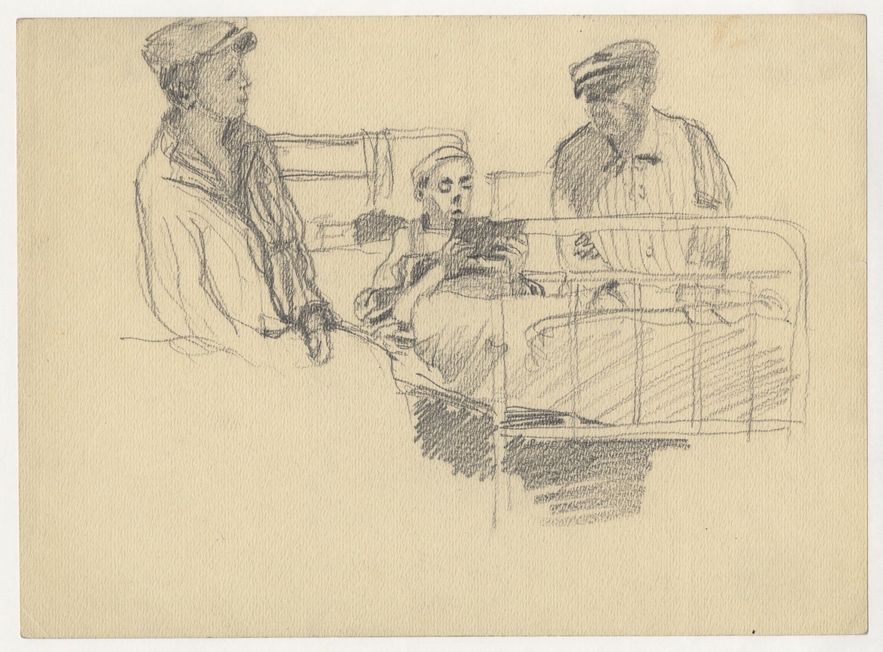 Although sometimes called a concentration camp, Theresienstadt did not have the typical features of concentration or death camps. Electrified wire and gas chambers were missing. Prisoners did not wear the striped uniforms typical for Auschwitz or Buchenwald. While the SS created quotas of people to be deported from the camp, prisoners were forced to administer the daily operations of Theresienstadt. The Jewish self-government included a Council of Elders and a Central Secretariat with many departments. Regular deportations of the self-government functionaries made the work difficult and inefficient.
Although basic rights and freedoms were taken away from them, inmates tried to recreate at least a fraction of their prewar lives. They performed religious functions like Sabbath services, weddings, and bar mitzvahs. Every day, prisoners made decisions – from small choices like whom to befriend or how to ease hunger, to major decisions like whether to join a spouse on a transport to "the East."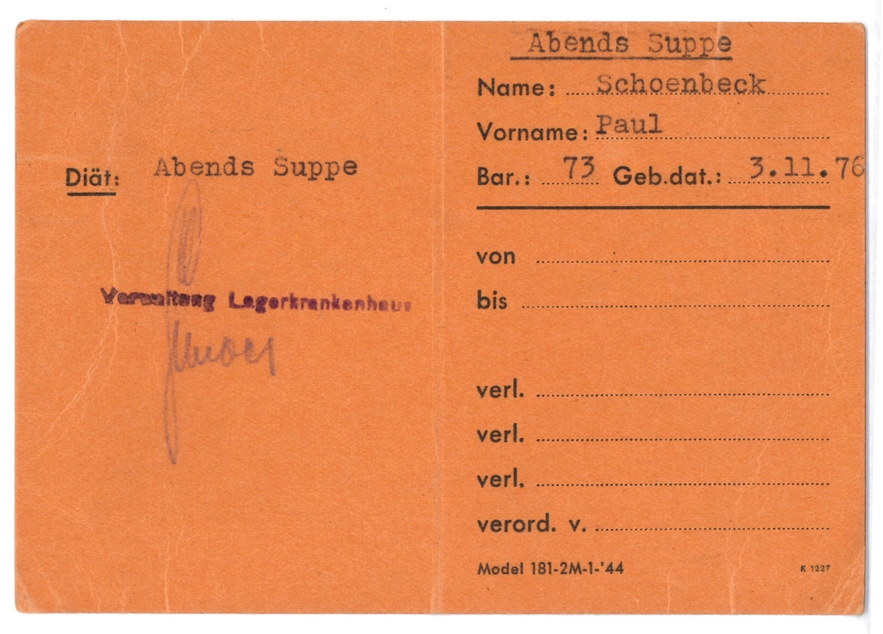 "Black coffee was for breakfast. Lunch consisted of one ladle of water soup, 3-4 rotten potatoes with a bit of sauce. Another menu consisted of the same soup and one yeast dumpling with 10g of sugar. Sometimes there was also a scoop of potatoes with a thin slice of sausage. For variety there was sometimes pearl barley, not very tasty. In the evening there was black coffee four times per week, the other evenings a scoop of potatoes or barley. None of this was enough for an eight- or ten-hour workday (...)"
—Rena Rosenberger, Theresienstadt: Wie ich es sah…, LBI, ME 877.
Regina Blanche Rosenberger, née Goldschmidt, was born in 1903 in Frankfurt and deported to Theresienstadt in 1944. She wrote this memoir in Bussum, Holland, in 1945 after liberation.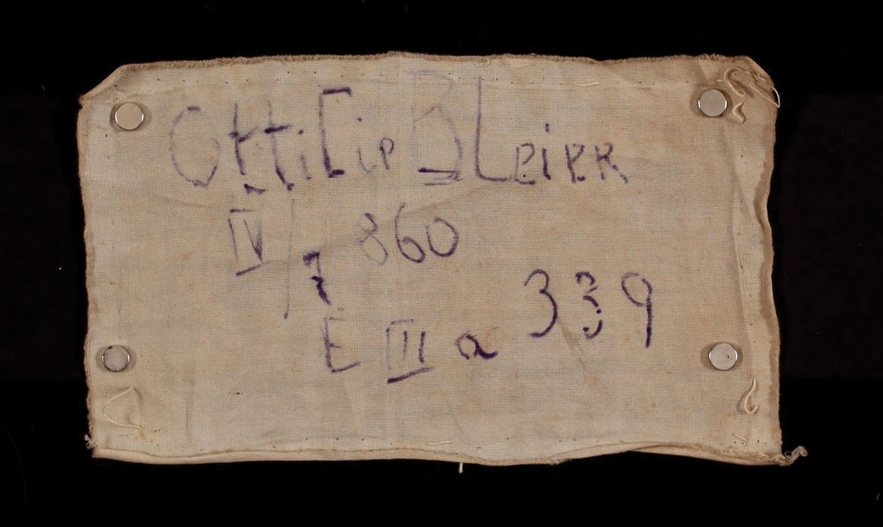 The armband shows how the ghetto was organized socially and administratively. The number 860-IV/7 refers to her transport: Ottilie was passenger number 860 (out of 1,001) on the seventh major transport from Vienna (designated by the Roman Numeral IV) which departed on August 13, 1942 and arrived the next day. It also provides other information: E IIIa refers to the so-called Geniekaserne (former barracks which were used as a hospital and an old-age home). 339 is her room number. LBI, AR 25272.