Episode 4: Theatre as a Weapon
The Story of Kurt Hirschfeld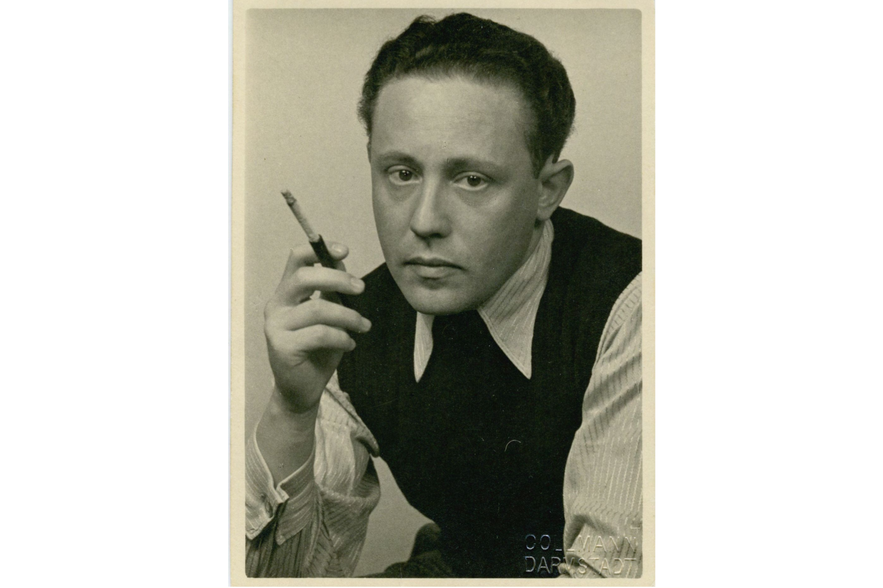 It's 1940. Western Europe is collapsing under Hitler's onslaught. Famous Jewish dramaturg Kurt Hirschfeld flees to Switzerland. He forms a theatre collective that uses the stage to bravely rage against Hitler's relentless war machine. But is it safe to be so daring, even after escaping Germany?
The Kurt Hirschfeld Collection in the Archives of the Leo Baeck Institute in New York includes Kurt's correspondence, notebooks, director's scripts, photos, and set designs.
Exile is a production of the Leo Baeck Institute, New York | Berlin and Antica Productions.
It's narrated by Mandy Patinkin.
Executive Producers include Kathleen Goldhar, Stuart Coxe, Katrina Onstad, and Bernie Blum. Senior Producers are Kevin Sexton and Debbie Pacheco. Associate Producers are Hailey Choi, Jacob Lewis, and Emily Morantz. Research and translation by Isabella Kempf. Sound design and audio mix by Mitchell Stuart with help from Philip Wilson. Theme music by Oliver Wickham.
Thank you to Outloud Audio, CBS News, German Federal Archives Film Collection and Transit Film GmbH, NBC News Archives, and Suhrkamp Verlag.
Want more about Kurt Hirschfeld?
View our panel discussion with Bernie Blum (LBI – New York), Stuart Coxe (Antica Productions), and Wendy Arons (Carnegie Mellon University).