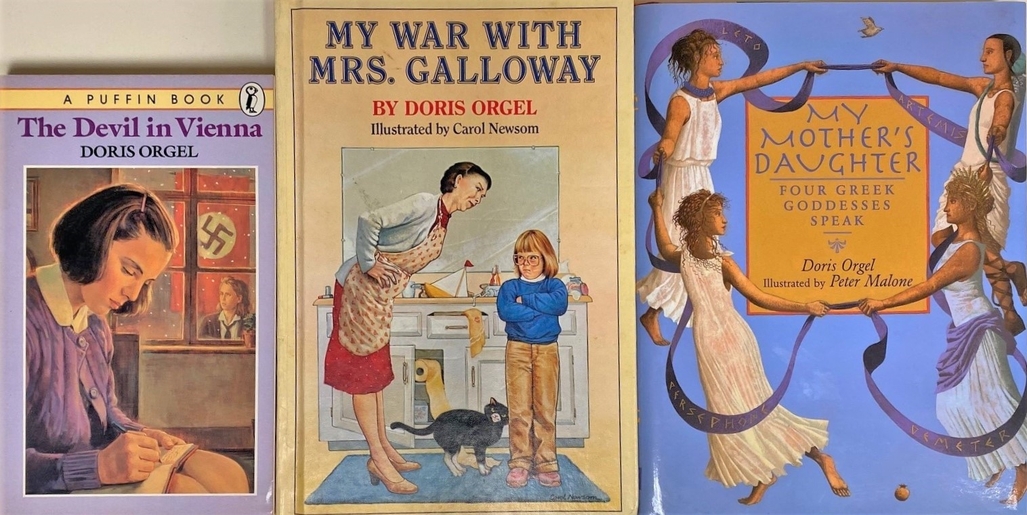 Doris OrgelDoris OrgelDoris OrgelDoris OrgelDoris OrgelDoris OrgelDoris OrgelDoris OrgelDoris OrgelDoris OrgelDoris Orgel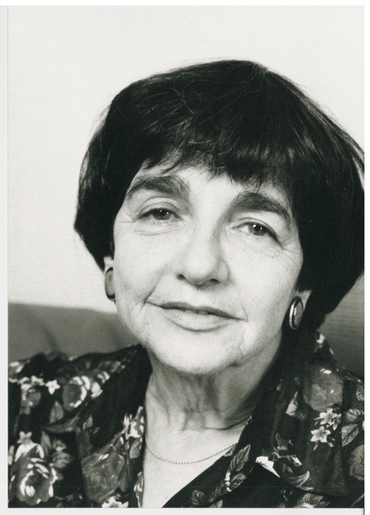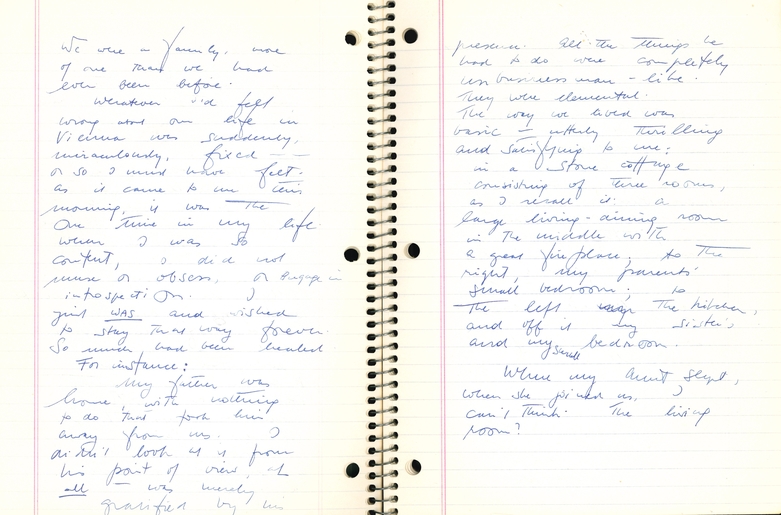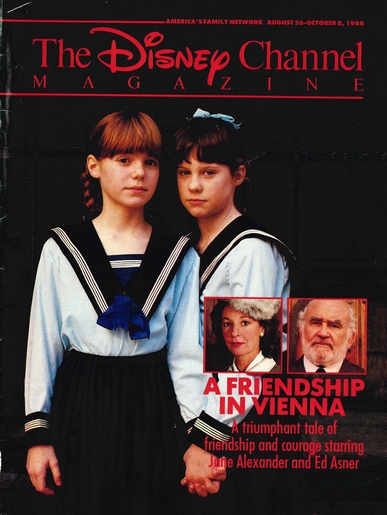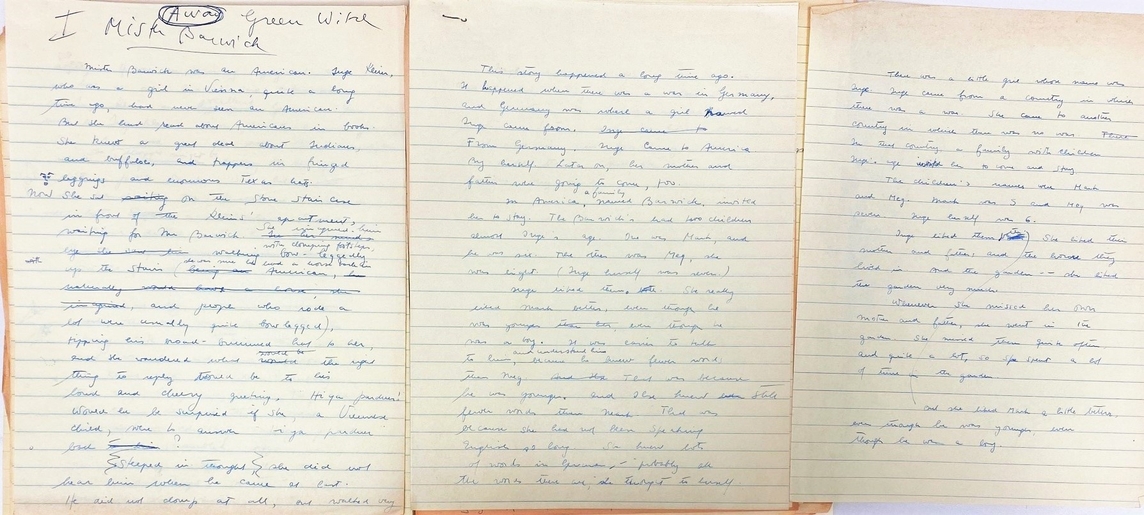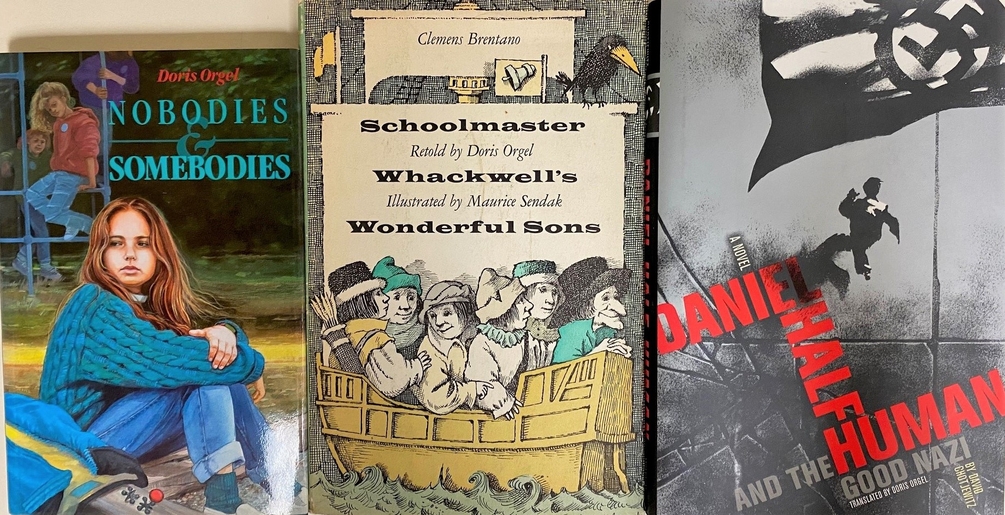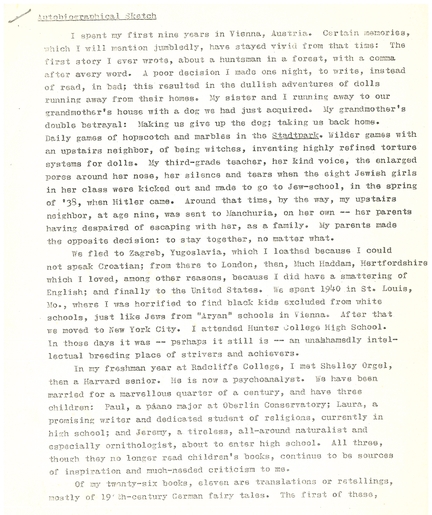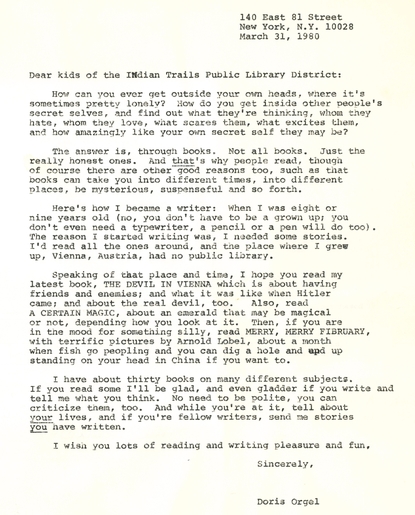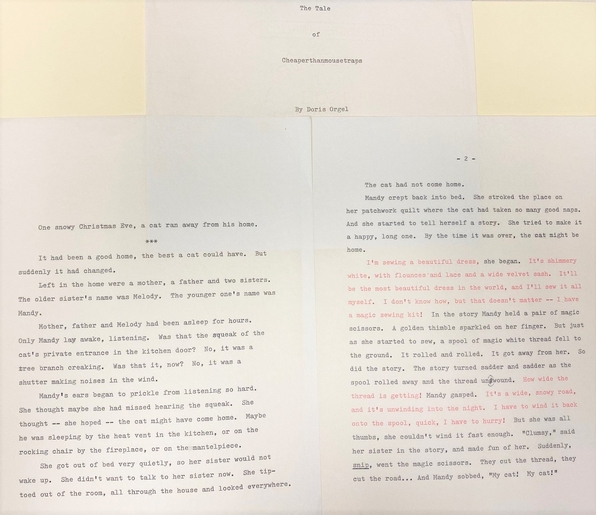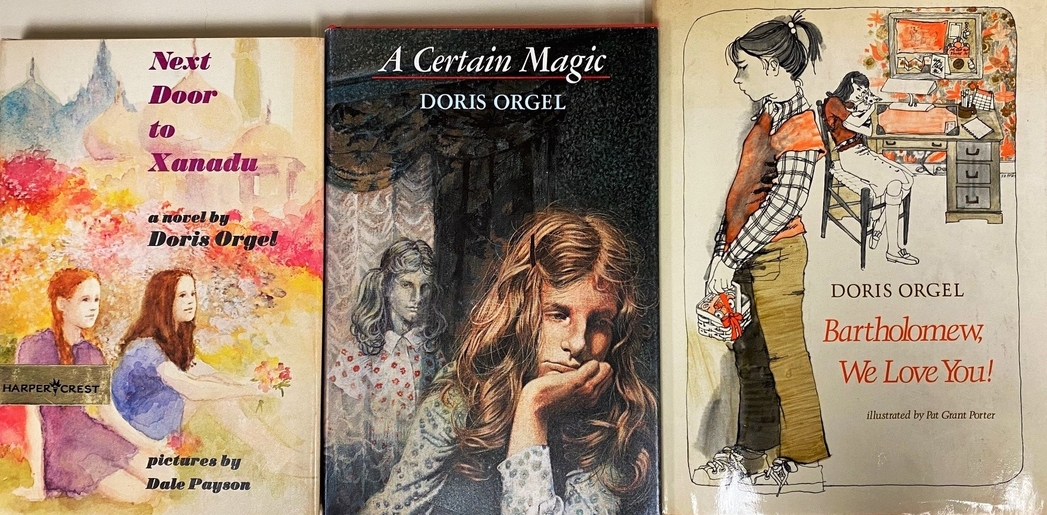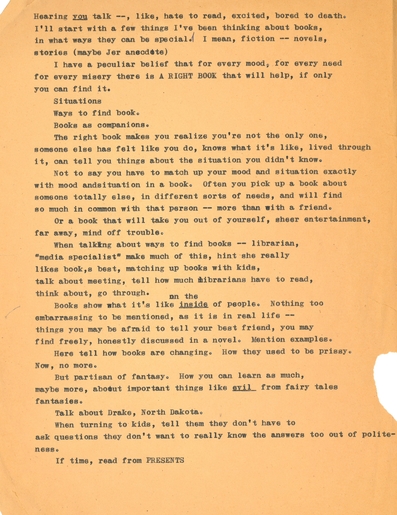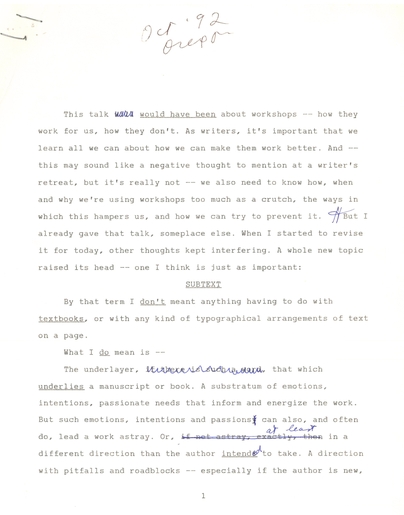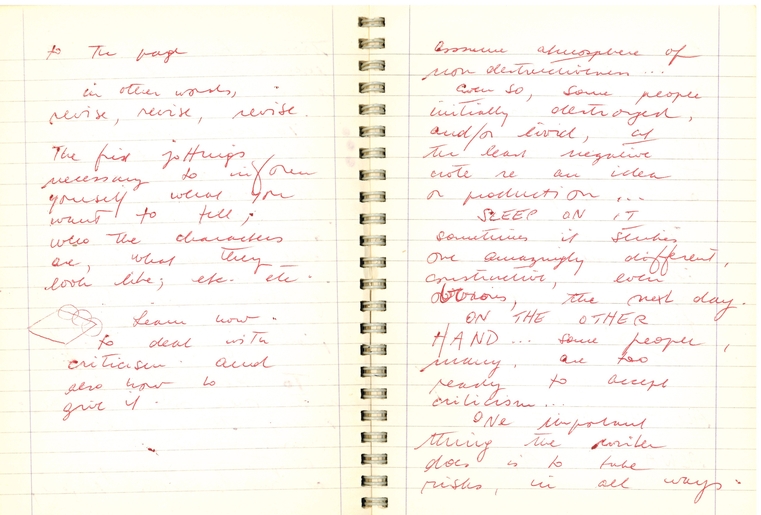 Doris Orgel (1929-2021) wrote her first story around the age of eight, about a hunter who lived in the woods, with a comma placed after every letter. Soon after she received a notebook for her stories from her mother. Growing up, as she would later reflect, she had always had a hunger for stories; if an adult would not tell her one, she would imagine her own. She would go on to author some sixty-five books for children in her lifetime, working as a writer of her own original work and as a translator of German titles both older and more recent, from picture books for the youngest readers through novels for middle-grade and young adult audiences. A recent addition to the LBI Archives is a collection of her papers. The collection holds an assortment of documents that attest to the literary output of this author, with an extensive amount of papers used in the creation of her published and unpublished works, such as notes, research, and drafts in varying stages of completion. Also present is a large amount of correspondence between Doris Orgel and editors, publishers, agents, fellow authors, and illustrators.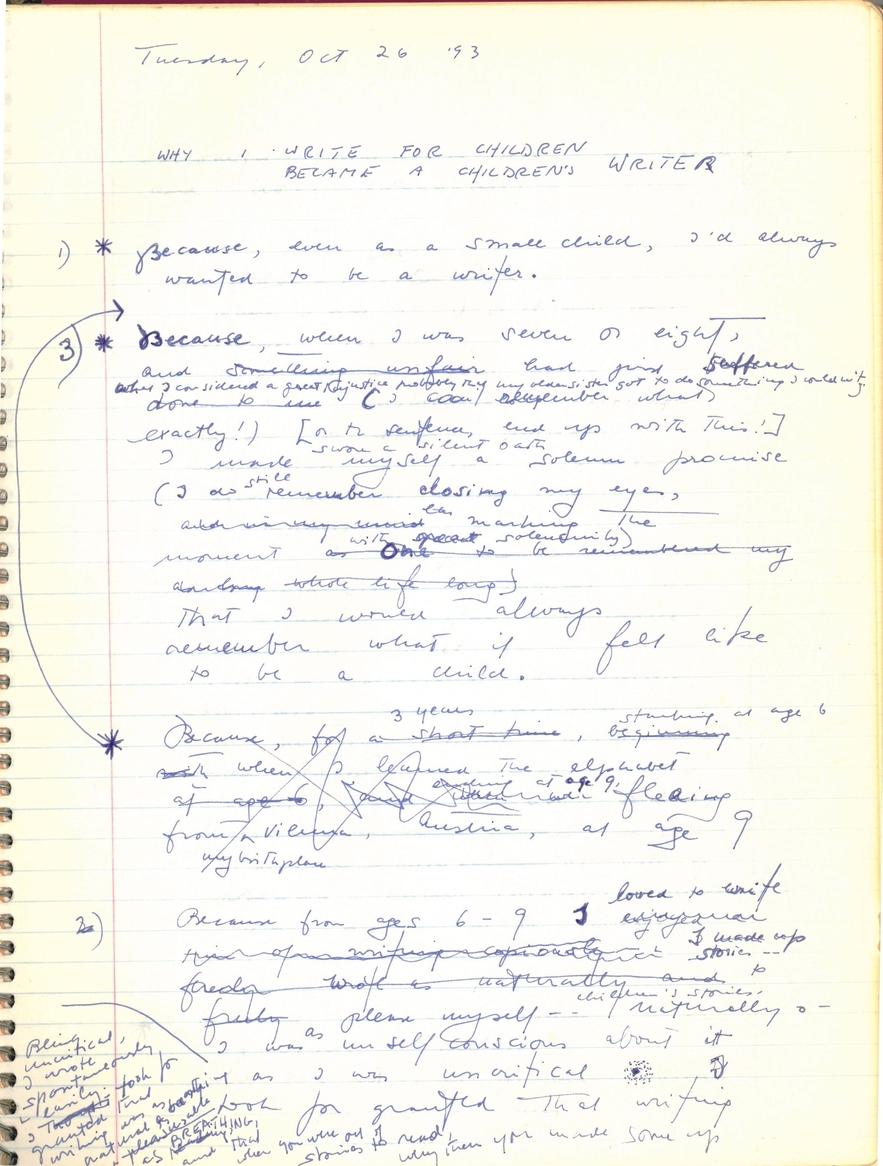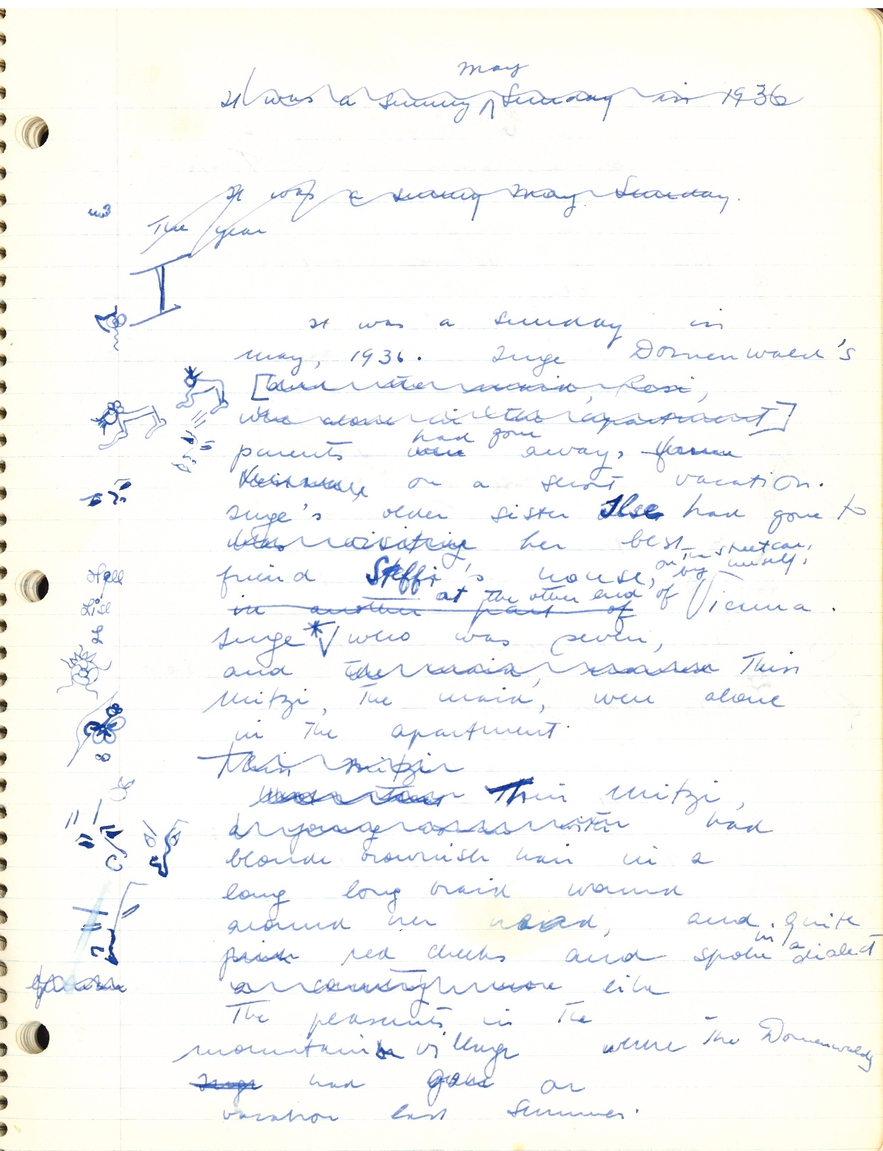 Doris Orgel was born Doris Adelberg, the youngest daughter of Ernst and Erna Adelberg. She spent the first nine years of her life in Vienna. In August 1938 the family fled Nazi-occupied Vienna for Yugoslavia, where they stayed in Zagreb for seven months. In spring 1939 the family left for England to await their American visas, where they first resided in London before going to the English countryside, staying at a farm near Barwick. At the end of December 1939 the Adelberg family left England for America. Many of Doris Orgel's experiences as a girl in Nazi-occupied Vienna and the family's efforts to leave the city were described in her semi-autobiographical novel for young adults, The Devil in Vienna, later made into a Disney film, A Friendship in Vienna. The protagonist of this story, Inge Dornenwald, was an amalgamation of Doris and her sister Charlotte. The papers of the Doris Orgel Collection at the Leo Baeck Institute New York include correspondence with editors and others about this novel as well as reviews of it, notes on an early version of it, talks given by Orgel about it, and information on the many awards this work was awarded. Papers relating to the film are also present. Another book by Doris Orgel, A Certain Magic, relates the story of a Viennese Jewish girl's experiences in wartime England; the archival collection contains reactions to this work.
After their arrival in New York in January 1940, the Adelbergs were in financial difficulty, with Ernst unable to find work. By autumn 1940, they had gone to St. Louis, Missouri, to join family already in the U.S.. The following year they returned to New York, where Doris attended eighth grade. It was her eighth grade English teacher who returned an assignment that implored Doris to write. After graduating high school Doris received scholarships to Radcliffe College, where she met Harvard student Shelley Orgel, whom she later married in 1949. She transferred to Barnard College in New York City to be near him while he attended medical school. In college she studied German literature as a way to win back her native language. After graduation, she found work in the publishing industry, writing reports on manuscripts which can be found among the papers in her collection. After the birth of the couple's three children, Doris Orgel rediscovered her love of children's stories.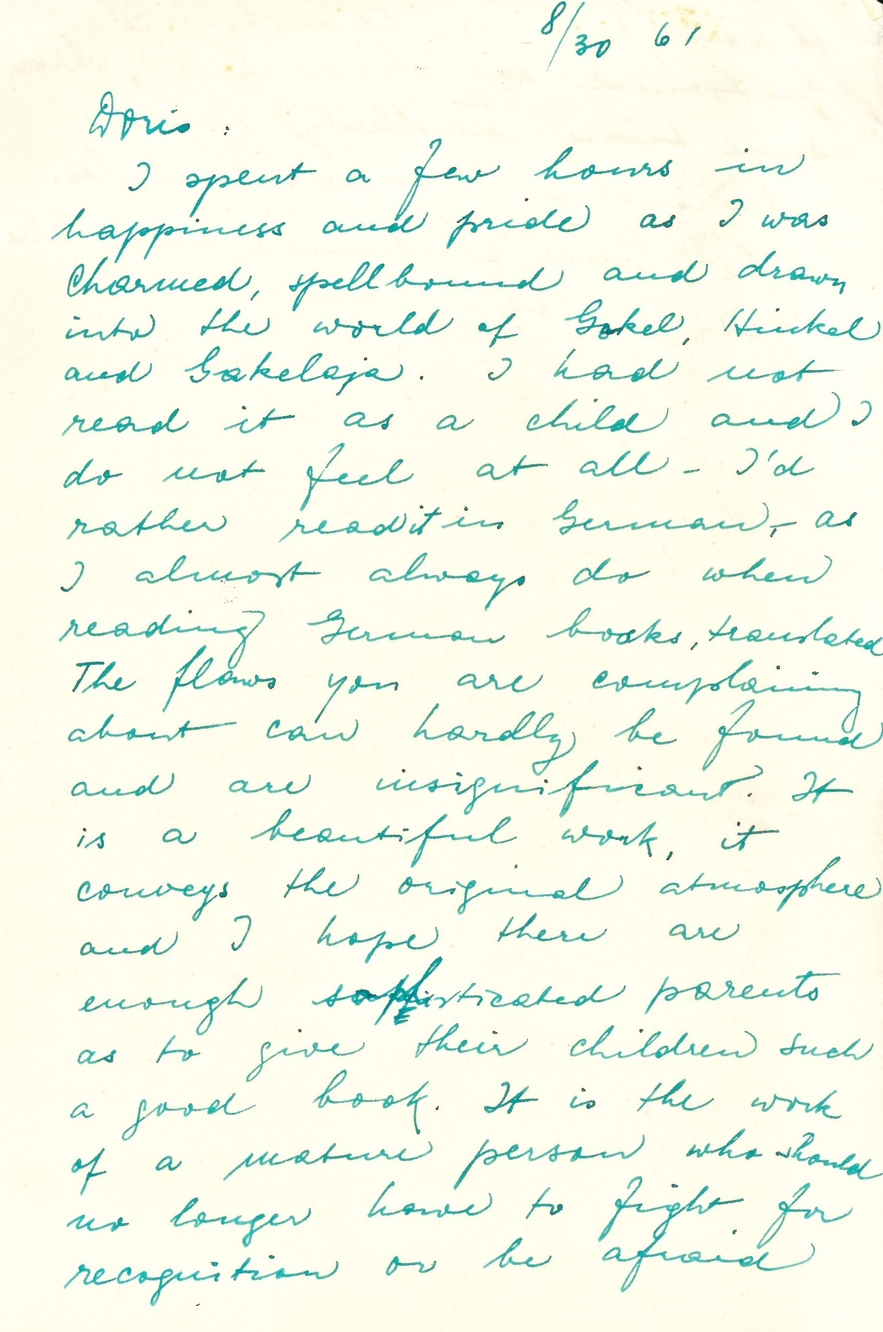 Doris Orgel's first book was published in 1960, a translation of a fairy tale by Wilhelm Hauff, Dwarf Long-Nose, illustrated by Maurice Sendak. Other translations of German and other fairy tales followed, such as works by the Brothers Grimm and Clemens Brentano, revisiting the stories of her childhood. Her translations of classical works included Schoolmaster Whackwell's Wonderful Sons, Little John, The Heart of Stone, The Tale of Gockel, Hinkel, and Gackeliah, The Bremen Town Musicians, Doctor All-Knowing, and many others. Among the papers of this collection are some correspondence and reviews related to these translations. The collection additionally holds some material on her translations of more recent German children's literature: Nero Corleone, Daniel Half-Human, and Crazy Diamond.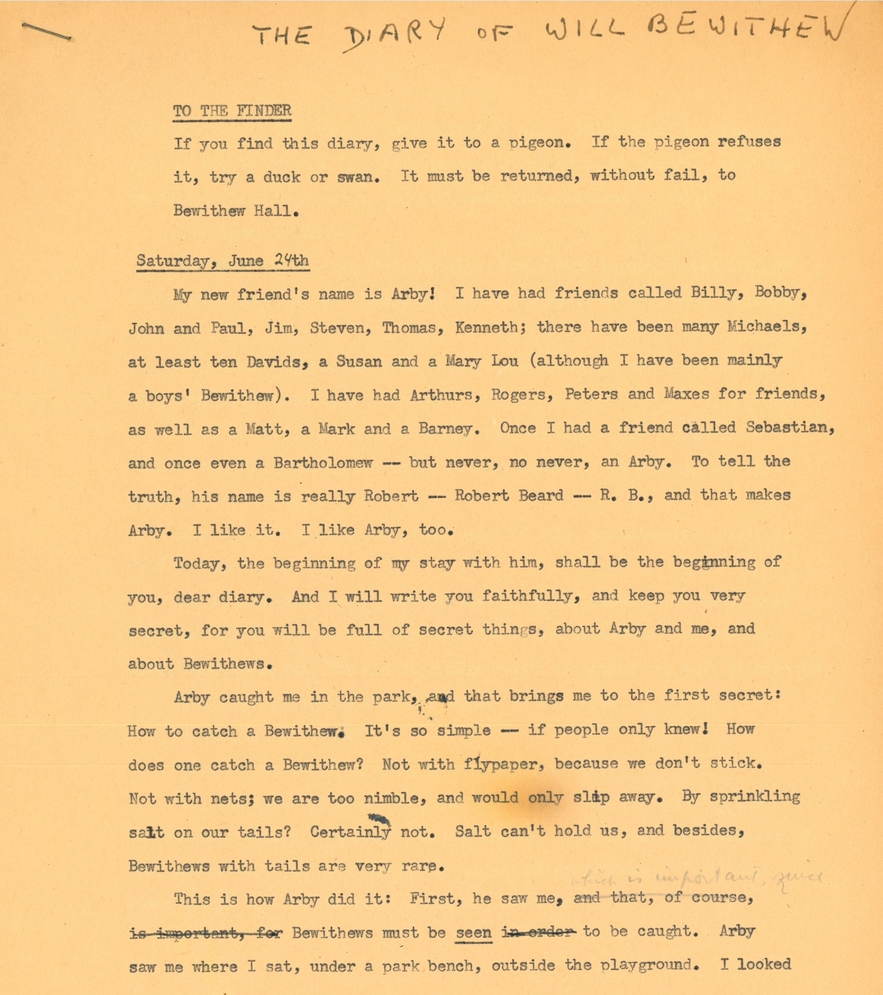 Her first published original work was Sarah's Room, which appeared in 1963. The Doris Orgel Collection encompasses material on her many original works for younger and middle-grade readers. This includes copious files of potential ideas, fragments and drafts of unpublished work, and drafts or early versions of future published works. Especially prominent in this collection are the decades of notes on both potential and published ideas, including notes relating to plots or characters. Letters exchanged with editors, agents, and others regarding her stories and books as well as reviews of or responses to her work are also included, as is documentation and correspondence on the publication of her work. Some papers also available in the collection relate to her two young adult novels: Crack in the Heart and Risking Love. Such papers consist of notes and research, partial drafts, and correspondence, including correspondence about plots and the progression of work. Many of Orgel's original stories feature experiences derived from her own life.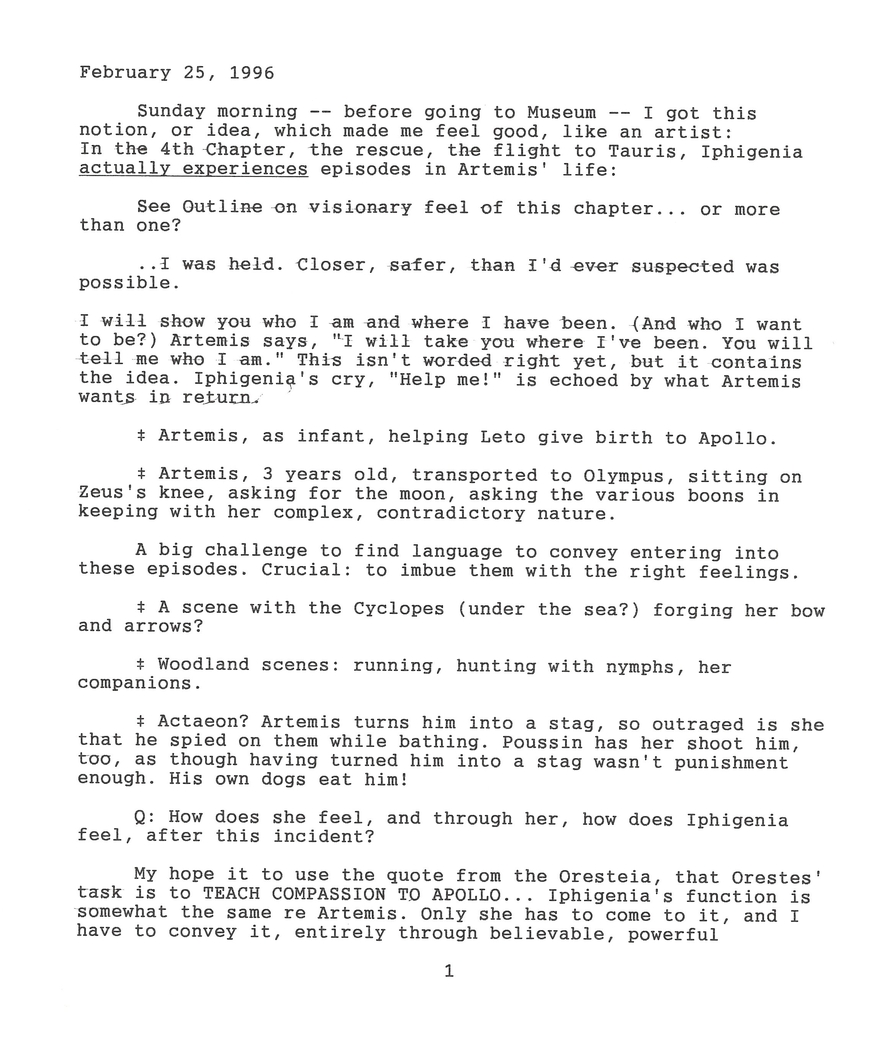 As a young woman in high school Doris Orgel loved stories about the ancient Greek goddesses and heroines. Among her more recent books were retellings of some of these stories: Ariadne, Awake!, The Princess and the God, We Goddesses: Athena, Aphrodite, Hera, and My Mother's Daughter. Included in her archival collection are research and many notes on these works, including notes about characterization and plot, as well as some drafts and revisions. In addition, the collection holds correspondence about the creation and publication of these books.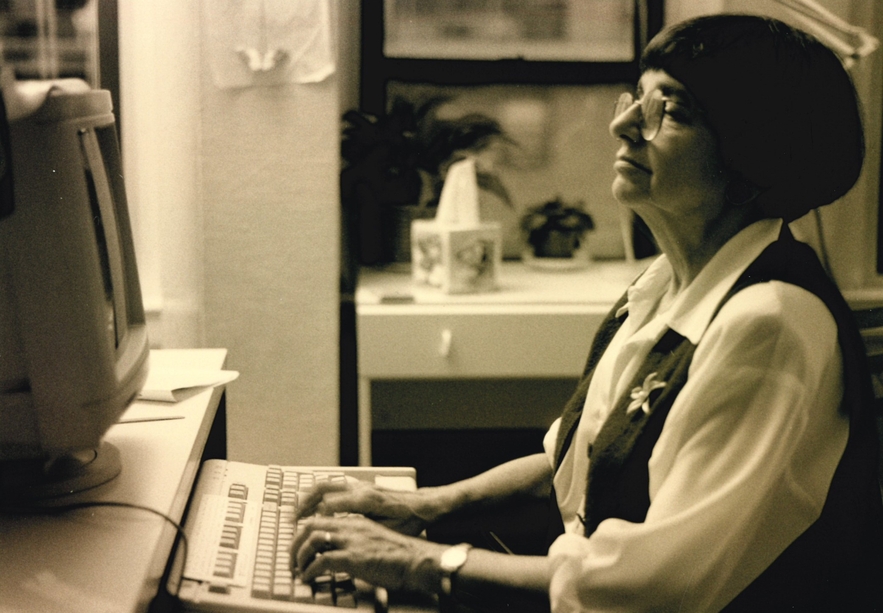 The Doris Orgel Collection is also replete with evidence of her relationships with others in the literary community. Much of the collection features correspondence demonstrating her friendly interaction with other colleagues. As a published author she also frequently taught workshops about writing for children, both to adults but also to children. She often stressed the importance of remembering how it felt to be a child and the necessity of imagining the world from a child's perspective. The collection contains many notes from these workshops along with related documents, such as syllabi. Texts of lectures and talks she gave on writing for children are also included, as are her own reviews of others' books and information on awards and recognition for her work.