The 1938Projekt: 80 Years Since 1938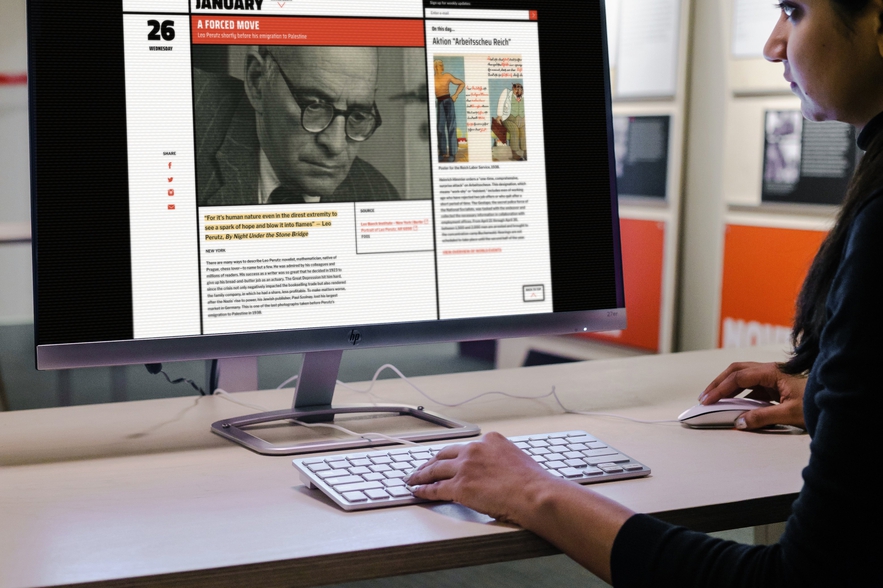 A new website and exhibition explore the dramatic events of 1938 from the perspectives of ordinary people. This event focuses on the annexation of Austria (March 12), when nearly 200,000 Jews suddenly became subject to restrictions that had developed over 5 years in Nazi Germany. With Marsha L. Rozenblit, Harvey M. Meyerhoff Professor of Modern Jewish History at the University of Maryland.
About the 1938Projekt
Eighty years after the events of 1938, how does one grasp the mixture of horror and surprise felt by the victims of the Nazi regime? One significant way is to look at the letters, diaries, and photographs saved by German Jews and their families. Using documents from our archives and those of several partner institutions, the Leo Baeck Institute – New York | Berlin will update www.1938projekt.org with personal stories based on documents from our own collections and the collections of partner institutions—one for each day in 1938. These materials illustrate the range of reactions and emotions that individuals and families had as they struggled to escape Germany and Austria in order to survive. In addition, significant world events are described alongside the calendar entries to provide a broad context for the individual stories.