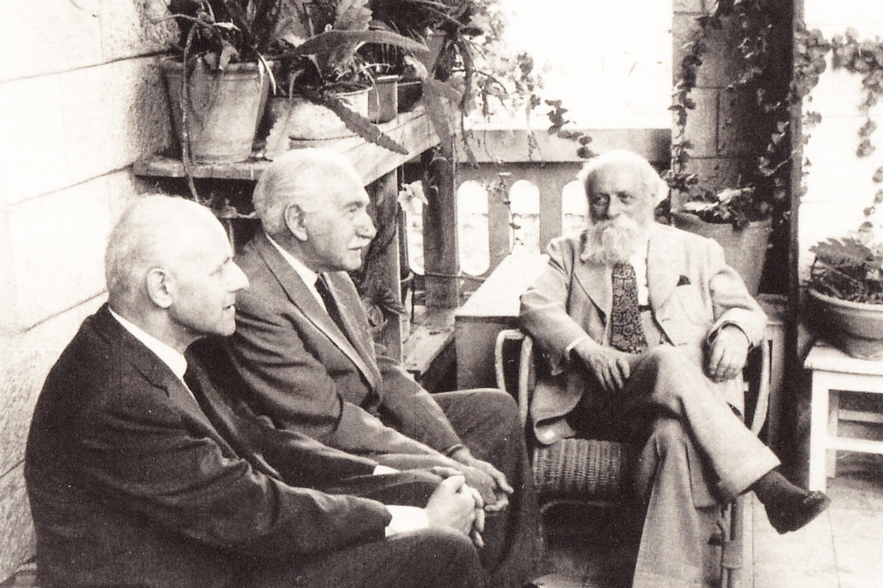 We hope that you and your loved ones have been well during these unprecedented times. Like everyone around the world, we are doing our best to meet the challenges presented by the COVID-19 pandemic. In this spirit, we hope that you will participate in and support our reimagined "LBI Dinner" this year on November 17, 2020 to recognize the remarkable contributions of Dr. Ronald B. Sobel, who stepped down this year as LBI's President. We have developed a compelling program that also provides our supporters with the opportunity to demonstrate support and solidarity with the Leo Baeck Institute.
We have given careful thought to how we can produce an exciting virtual event that supports our mission, maintains contact with our loyal friends, and, most importantly, provides thought-provoking content.
Please join new President David G. Marwell as we recognize Dr. Sobel for his eight years as our President and long-time service on the LBI Board at our reimagined "LBI Dinner." In lieu of dinner tables, LBI will be hosting salon-like discussions with prominent thought leaders on topics of German-Jewish history and relevant contemporary issues. Imagine, for instance, spending time with the author of the new biography of Leo Baeck or discussing current events with the German Ambassador to the United States! (Please see the preliminary list of confirmed participants below.) We will close the evening by coming together as one large group to toast Ronald Sobel.