Live on Zoom - Blood Libel: On the Trail of an Antisemitic Myth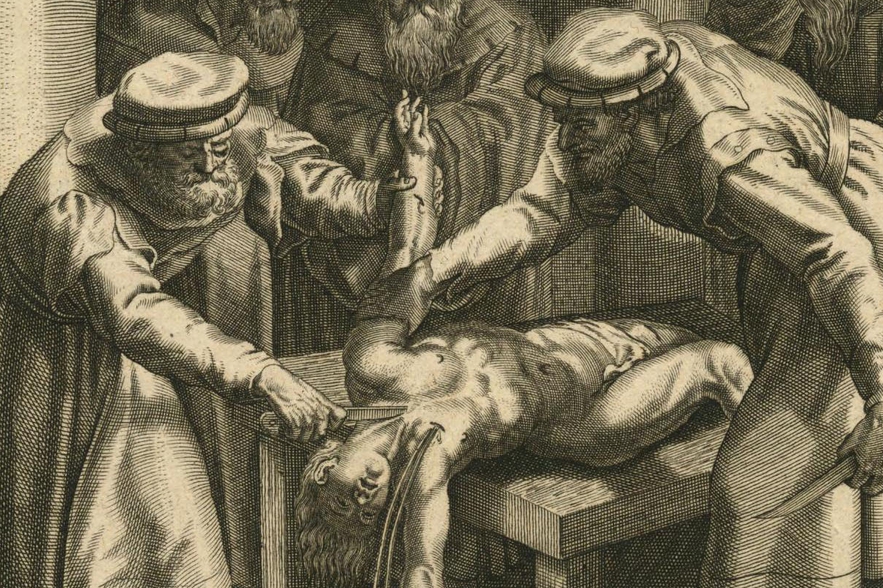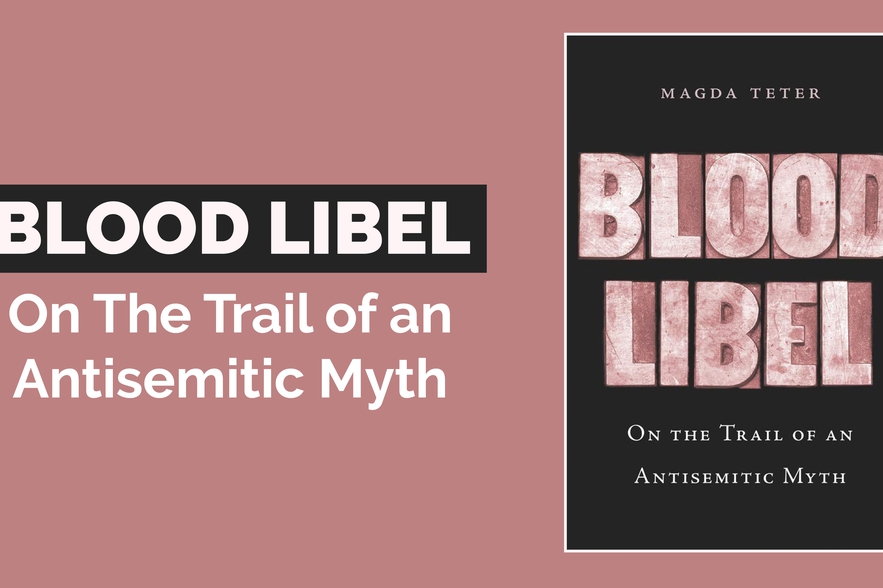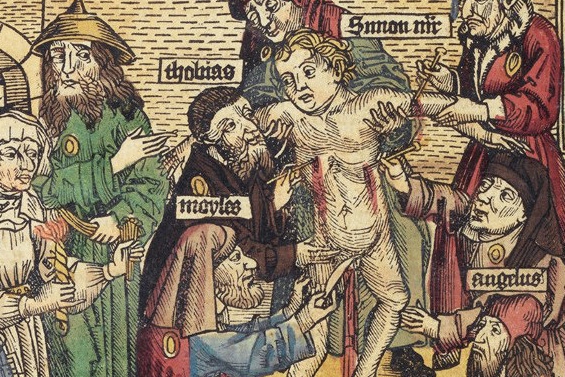 Book Talk
In these uncertain times, with widespread myths pervading the media, government policy, and our homes, there is a deeper urge to not only discover what is true, but to be able to recognize falsehoods. This year our Passover will be different from all other Passovers – with more questions to share at real and virtual Seder tables.
That's why we're pleased to announce that the discussion between Magda Teter (Fordham University) and Sara Lipton (SUNY Stony Brook) about Dr. Teter's new book, Blood Libel: On the Trail of Antisemitic Myth, will happen online via Zoom, right before Passover on April 7 at 4 pm EST.
The book explores the medieval myth that Jews murder Christian children to use their blood— and its surprising persistence over centuries, cultures, and continents. The invention and development of printed media contributed to widespread dissemination of the myth, turning it into a "persistent template of hate": from mid-12th-century monastic manuscripts to the Facebook group "Jewish Ritual Murder," shut down in 2014, and beyond.
Tickets: Free; reservations required at teterzoom.bpt.me or 800-838-3006 to receive a link to the Zoom event.
About the Speakers:
Magda Teter is Shvidler Chair in Judaic Studies and Professor of History at Fordham University. Her work focuses on early modern religious and cultural history, with emphasis on Jewish-Christian relations, the politics of religion, and transmission of culture among Jews and Christians across Europe in the early modern period. She published numerous articles and books in English, Polish, Italian, and Hebrew. Magda Teter was recently appointed the 2020-2021 National Endowment for the Humanities Senior Fellow at the Center for Jewish History, and she will be working on her current research project, The Dissemination and Uses of the Jewish Past: The Role of The Present in The Production and Politics of History.
Sara Lipton is Professor of History at the State University of New York at Stony Brook. Her work focuses on religious identity and experience, Jewish-Christian relations, and art and culture in the high and later Middle Ages (11th–15th centuries). Her book, Dark Mirror: The Medieval Origins of Anti-Semitic Iconography (Metropolitan Books, 2014) examines how changes in Christian devotion and politics affected the visual representation of the Jew. It explains the emergence of the iconographically identifiable Jew around the year 1080 and brings theoretical coherence to the dizzying proliferation of images of Jews in subsequent centuries. Sara Lipton's current project, The Vulgate of Experience: Art and Preaching in the High Middle Ages (1180–1300), explores why and to what effect Christendom invested so much in worshiping the ineffable Word through the material thing.