ATLANTA: Contrasting Experiences: Jewish Immigrants from Germany in the US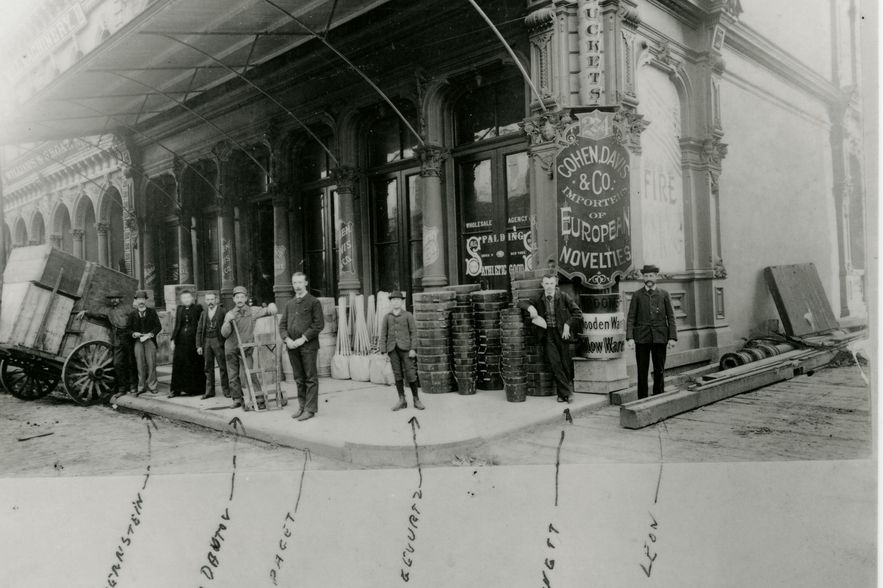 Date/Time

– (adjusted to your local time)

Venue

Emory University (map)
White Hall Room 207
301 Dowman Drive
Atlanta, GA 30307

Admissions

LBI/CJH/Partner Members, Students, Seniors: Free
General: Free

Cosponsors
Contrasting Experiences: Jewish Immigrants from Germany in the United States
The history of German Jewish immigrants from in the United States illustrates the great promise of America as an inclusive and open society and, at the same time, a darker history of nativism and exclusion. The story of 19th century Jewish immigrants highlights the great opportunities the United States offered for members of marginalized and oppressed groups. In contrast, the experiences of German Jews who moved (or tried to move) to the United States between 1933 and the late 1940s shows how nativism, racism and explicit anti-Semitism have shaped American immigrations policy.
The talk will provide background about the two contrasting migration stories and contemplate the implications for immigration policy in the United States and Germany today.
---
A lecture by Professor Tobias Brinkmann
With an introduction by Mrs. Martina Stellmaszek, Atlanta Chapter Director, American Council on Germany
Followed by a panel with:
Professor Tobias Brinkmann, Associate Professor, Pennsylvania State University
Professor Sam Cherribi, Senior Lecturer, Emory University
Dr. William H. Weitzer, Executive Director, The Leo Baeck Institute
Light refreshments to be served.
This event is part of the Year of German-American Friendship, initiated by the German Federal Foreign Office and the Goethe-Institut, and supported by the Federation of German Industries (BDI).