CHICAGO: Lessons from Weimar Germany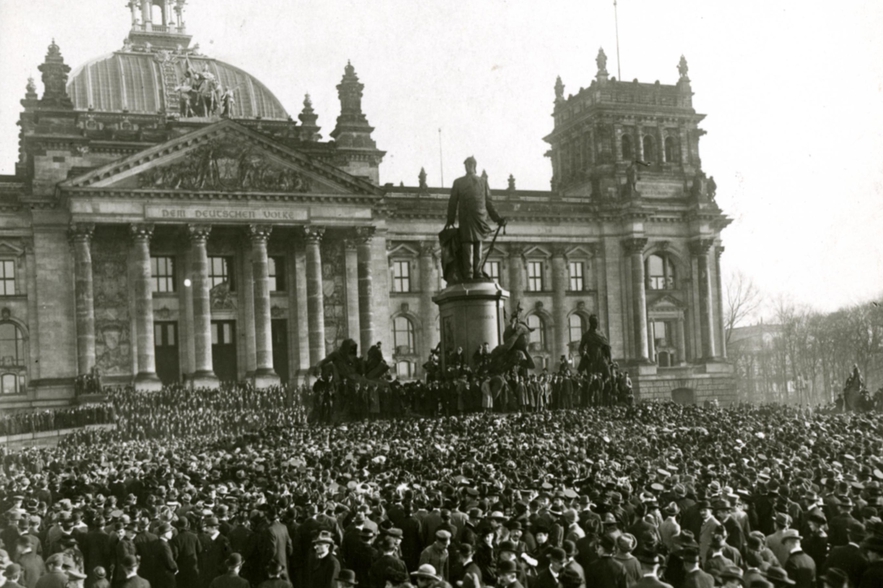 Date/Time

–

Venue

Germany Week
Daley Plaza
50 W Washington Street
60602 Chicago, IL

Admissions

LBI/CJH/Partner Members, Students, Seniors: Free
General: Free

Cosponsors
Lessons from Weimar Germany
The young Weimar Republic in Germany faced significant challenges in the 1920's and early 1930's. While democracy in America has a much longer history, there are lessons to be learned from both the similarities and differences between Weimar Germany and the United States today. After short presentations about Jewish visibility and experiences during the Weimar Republic and in Nazi Germany, especially the ominous events of 1938, a panel will discuss what lessons might be drawn from the challenges to democratic institutions both then and now.
---
A lecture by Professor Kerry Wallach
Followed by a panel with:
The Honorable Herbert Quelle, Consul General of the Federal Republic of Germany in Chicago
Professor Kerry Wallach, Associate Professor, Gettysburg College
Dr. William H. Weitzer, Executive Director, The Leo Baeck Institute
Light refreshments to be served.
This event is complimentary, but registration is required.
This event is part of the Year of German-American Friendship, initiated by the German Federal Foreign Office and the Goethe-Institut, and supported by the Federation of German Industries (BDI).