A Conversation on Charlotte Salomon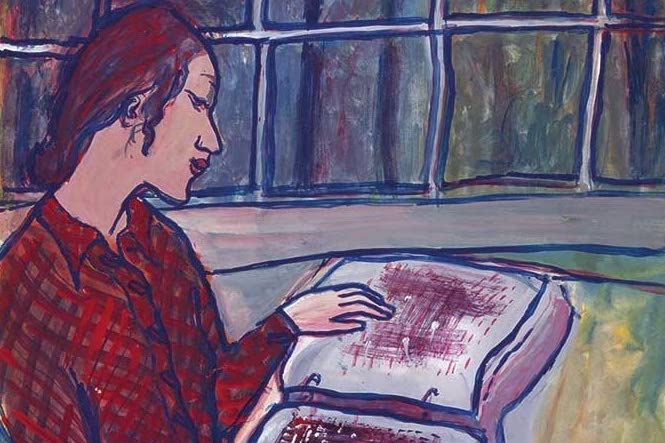 Join LBI and The Gross Center for Holocaust and Genocide Studies of Ramapo College of New Jersey for a conversation with Griselda Pollock (University of Leeds, UK) and Kerry Wallach (Gettysburg College, PA) about the work and life of the Berlin-born Jewish artist, Charlotte Salomon (1917-1943). Michael Riff, Director of The Gross Center for Holocaust and Genocide Studies at Ramapo College of New Jersey, will moderate the event.
Murdered while pregnant on arrival at Auschwitz in 1943 at the age of 26, Charlotte Salomon left behind an artistic legacy that is as beguiling as it is perplexing. A single, composite artwork of images, text and music that she titled Leben? oder Theater? (Life? Or Theater?) comprises 784 paintings in a variety of modes produced in one year between 1941 and 1942 in the South of France. Salomon began the work after having spent several months in a French concentration camp at Gurs where many 'German' refugees in the France had been interned, including Hannah Arendt. In 1943, Salomon had been forced into hiding once Italy, hitherto controlling the Nice region where so many Jewish refugees had sought refuge, fell to German control after Hitler's invasion of Italy. Pollock is the author of Charlotte Salomon and the Theatre of Memory (Yale U. Press, 2018. She has described Leben? oder Theater? as "an event in the history of modern art," and has sought to present a searching analysis of Salomon's paintings through the lenses of feminist art history and Jewish studies in order to draw out a more complex range of meanings in the work than are usually ascribed to it when it has treated as a visual autobiography.
Kerry Wallach, the author of Passing Illusions: Jewish Visibility in Weimar Germany (U. of Mich. Press, 2017), brings to the conversation insights that she has gained from her research on German-Jewish culture as well as new ones related to the preparation of the first book-length study of East European-born Jewish artist and illustrator Rahel Szalit-Marcus (1888–1942).