And after the Fire—A Novel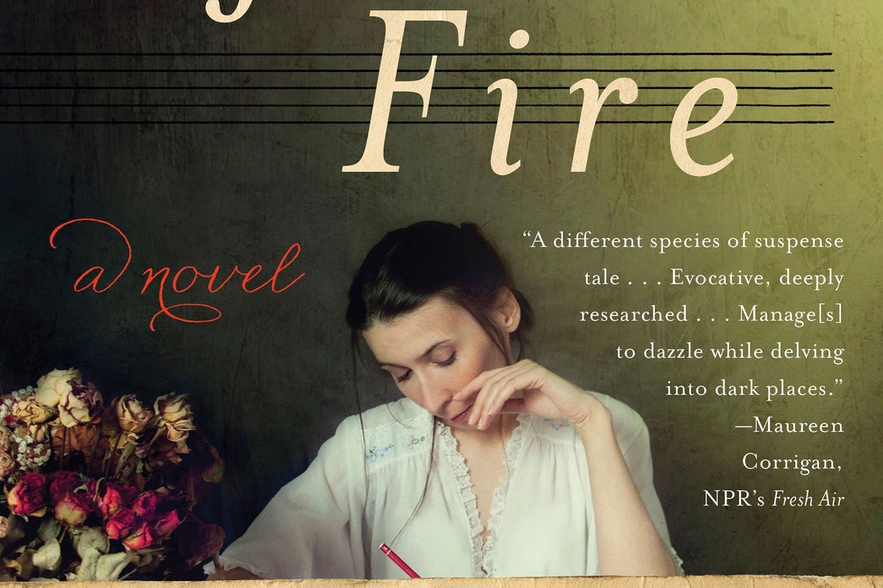 The New York Times bestselling author Lauren Belfer (A Fierce Radiance and City of Light) speaks about her new and passionate novel—inspired by historical events—about two women, one European and one American, and the mysterious choral masterpiece by Johann Sebastian Bach that changes both their lives.
In the ruins of Germany in 1945, at the end of World War II, American soldier Henry Sachs takes a souvenir, an old music manuscript, from a seemingly deserted mansion and mistakenly kills the girl who tries to stop him.
In America in 2010, Henry's niece, Susanna Kessler, struggles to rebuild her life after she experiences a devastating act of violence on the streets of New York City. When Henry dies soon after, she uncovers the long-hidden music manuscript. She becomes determined to discover what it is and to return it to its rightful owner, a journey that will challenge her preconceptions about herself and her family's history—and also offer her an opportunity to finally make peace with the past.
In Berlin, Germany, in 1783, amid the city's glittering salons where aristocrats and commoners, Christians and Jews, mingle freely despite simmering antisemitism, Sara Itzig Levy, a renowned musician, conceals the manuscript of an anti-Jewish cantata by Johann Sebastian Bach, an unsettling gift to her from Bach's son, her teacher. This work and its disturbing message will haunt Sara and her family for generations to come.
Interweaving the stories of Susanna and Sara, and their families, And After the Fire traverses over two hundred years of history, from the eighteenth century through the Holocaust and into today, seamlessly melding past and present, real and imagined. Lauren Belfer's deeply researched, evocative, and compelling narrative resonates with emotion and immediacy.
Musicologist Michael Marissen will contribute to the event. Marissen is the Daniel Underhill Professor Emeritus of Music at Swarthmore College, Pennsylvania and works as a freelance writer, lecturer, and scholar to date. He taught courses on medieval, renaissance, baroque, and classical European music; Bach; a conceptual introduction to the music of various cultures; Mozart; and the string quartet. Marissen's books centering on the issue of music and religion, include, amongst others, The Social and Religious Designs of J. S. Bach's Brandenburg Concertos (Princeton, 1995), Lutheranism, Anti-Judaism, and Bach's St. John Passion: With an Annotated Literal Translation of the Libretto (Oxford, 1998).