Berlin Films: Grand Hotel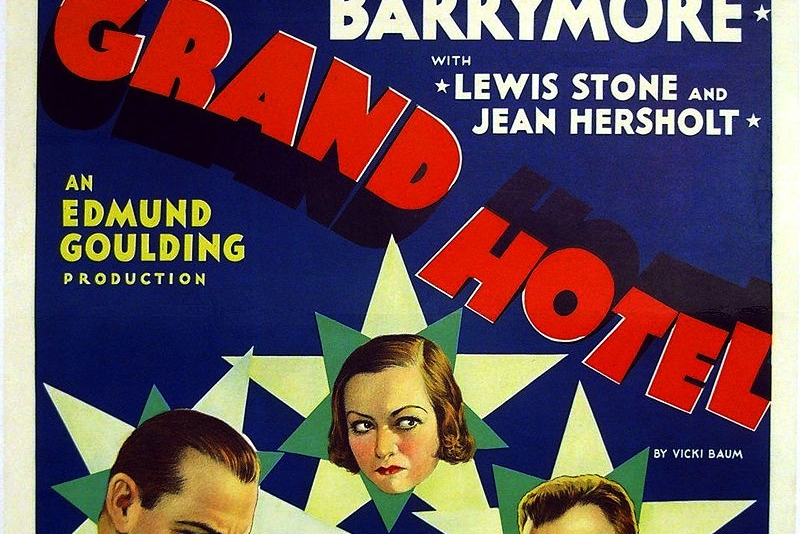 At a luxurious Berlin hotel between the wars, the once-wealthy Baron Felix von Gaigern (John Barrymore) supports himself as a thief and gambler. In this lavish adaptation of the Austrian-Jewish writer Vicki Baum's genre-defining 1929 novel, Menschen im Hotel, the baron romances one of his marks, the aging ballerina Grusinskaya (Greta Garbo), and teams with dying accountant Otto Kringelein (Lionel Barrymore) against his former boss, crooked industrialist Preysing (Wallace Beery), and his ambitious stenographer, Flaemmchen (Joan Crawford).
With remarks by Noah Isenberg, author of the foreword to a new English-language edition of Vicki Baum's novel.
Noah Isenberg is Professor of Culture and Media at the New School's Eugene Lang College of Liberal Arts, in New York City, where he teaches film history, theory, and criticism and also serves as the director of Screen Studies. He holds a joint appointment in the multi-disciplinary M.A. program in Liberal Studies at the New School for Social Research. The author, most recently, of Edgar G. Ulmer: A Filmmaker at the Margins (California, 2014), which the New York Times hailed as "a page turner of a biography" and the Huffington Post selected among its Best Film Books of 2014, his other books include Detour (British Film Institute, 2008) and, as editor, Weimar Cinema: An Essential Guide to Classic Films of the Era (Columbia, 2009), which was named a Choice Outstanding Academic Title. His latest book, We'll Always Have 'Casablanca': The Life, Legend, and Afterlife of Hollywood's Most Beloved Movie, will be published in early 2017 by W.W. Norton in the U.S. and by Faber & Faber in the U.K. His introduction to the reissue of Vicki Baum's bestselling novel of 1929 Grand Hotel is now out from New York Review of Books Classics. The book will be available at this event.