LBI Book Club, Vol. XIV: Yellow Street
by Veza Canetti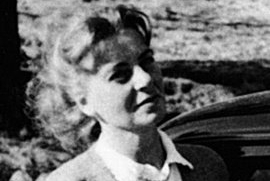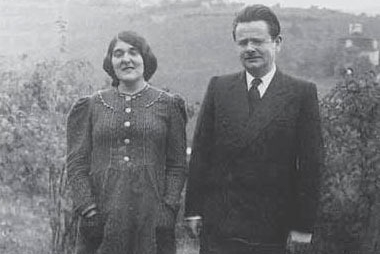 Date/Time

–

Venue

Online (register for link)

Admissions

General: Free
Set in Vienna in the 1930s, Yellow Street is a novel in "five scenes" that captures the despair, poverty, enforced idleness, and crumbling moral values of those years just before the political catastrophes that led to World War II. With an astute eye for irony and a sardonic humor, Veza Canetti weaves together stories about the people of Yellow Street, the home of the leather-merchants in the Leopoldstadt district. Living cheek by jowl on the bustling thoroughfare, crabbed merchants, impoverished bourgeois, canny profiteers, and out-and-out criminals alike find no privacy respected and no secrets possible. Canetti's concern, however, is the victims–in the main seemingly helpless women and children, perhaps poor and exploited but grown streetwise and cagey, each protecting a core of integrity and dignity.
About the Author
Veza Canetti, born Venetiana Tauber-Calderon, was born in Vienna in 1897 to a Sephardi mother and Jewish-Hungarian father. Following World War I, she worked as an English teacher until meeting her future husband, the writer Elias Canetti. She served as his muse and his literary assistant, while also writing and translating, frequently under the name Vera Magd. She died in London in May 1963.
Getting the Book
Yellow Street is available here or here.
About our Guest
Ruth Franklin is a book critic and former editor at The New Republic. Her first biography, Shirley Jackson: A Rather Haunted Life (Liveright/W.W. Norton, 2016) won the National Book Critics Circle Award for Biography and was named a New York Times Notable Book of 2016, a Time magazine top nonfiction book of 2016, and a "best book of 2016" by The Boston Globe, the San Francisco Chronicle, NPR, and others. In The Washington Post, Elaine Showalter called it "a sympathetic and masterful biography that both uncovers Jackson's secret and haunting life and repositions her as a major artist."
Franklin's work appears in many publications, including The New Yorker, The New York Times Book Review, The New York Review of Books, and Harper's. She is the recipient of a Guggenheim Fellowship in biography, a Cullman Fellowship at the New York Public Library, a Leon Levy Fellowship in biography, and the Roger Shattuck Prize for Criticism. Her first book, A Thousand Darknesses: Lies and Truth in Holocaust Fiction (Oxford University Press, 2011), was a finalist for the Sami Rohr Prize for Jewish Literature. She lives in Brooklyn, New York.