An Erwin Schulhoff Retrospective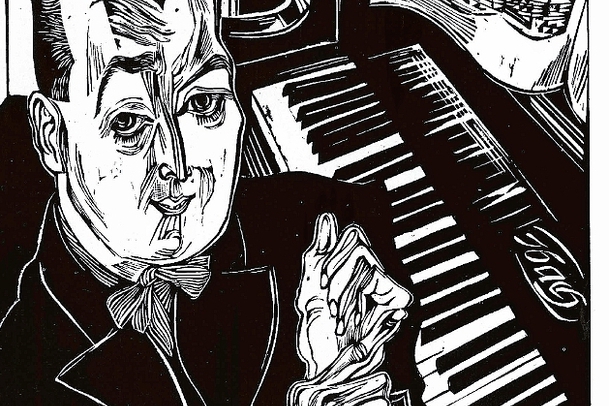 A prolific composer whose teachers included Reger and Debussy, Erwin Schulhoff (1894-1942) perished in the Holocaust. This evening presents selected pieces of his work.
Schulhoff's "Hot Sonata for Saxophone and Piano" (1930) will be performed by Mart Ehrlich, saxophone, and Mimi Stern-Wolfe, piano. The Downtown Chamber Quartet with Marshall Cold, violin; Rachel Golub, violin; Veronica Salas, viola; and Mary Wooten, cello, perform the "String Quartet No. 1" (1924). Mimi Stern-Wolfe will perform the "Piano Sonata No. 1" (1924). The evening also features piano music of tangos, blues, ragtime and waltzes.
Professor Michael Beckerman (New York University) will speak on Schulhoff's life and times. Michael Beckerman is the Carroll and Milton Petrie Professor of Music. His areas of research include Czech and Eastern European music; Janacek, Dvorak, Martinu; nationalism, Gypsies, Mozart, Brahms, Gilbert and Sullivan, Schubert; the question of idyllic music, music in concentration camps, and music in film and opera.