Family Affairs: Writing Personal Histories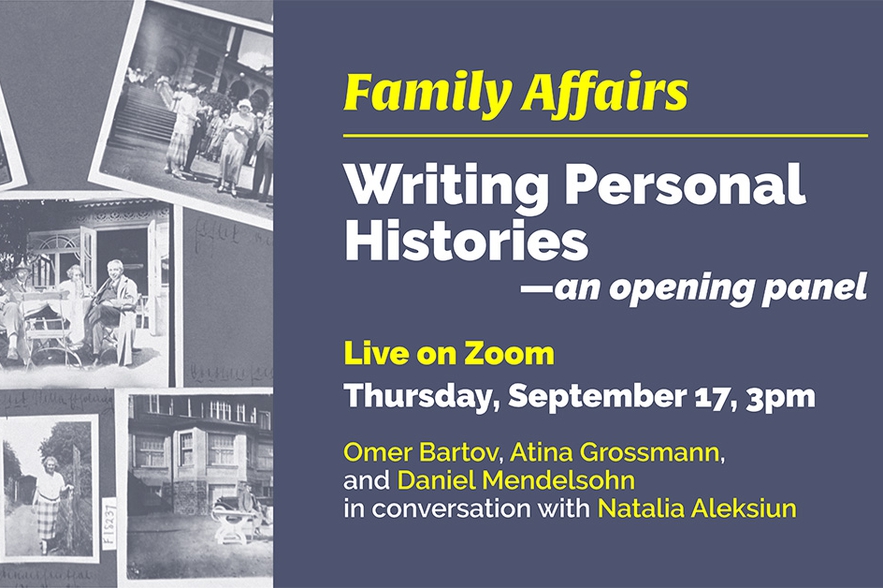 The Center for Jewish History's new "Family Affairs" series explores researching and writing about Jewish experience from a distinctively personal perspective in a series of discussions with leading scholars of modern Jewish history and the Holocaust.
The authors will explore the writing of personal Jewish histories grounded in family background as well as archival research. They will delve into questions about the pull of family history in the context of the Holocaust, the challenge of shifting geographic boundaries, the limits of microhistorical studies and how personal journeys into one's past can inform and enliven historical writing.
Daniel Mendelsohn will discuss the experience of writing his critically acclaimed book, The Lost: A Search for Six of Six Million (2006), a memoir in which he uncovered the fate of his family members in a Galician town, offering a compelling new perspective on Holocaust remembrance. Omer Bartov has shifted to the study of memory and loss in eastern Galicia in his 2007 book Erased, a turn which culminated in his Anatomy of a Genocide: The Life and Death of a Town Called Buczacz (2018), which explores the impact of the Holocaust in one community closely linked with his family history. Atina Grossmann's research trajectory has taken her from the study of German Jews to the experience of Jewish refugees, following the path of her family during World War II. She will reflect on her book in progress, Trauma, Privilege, and Adventure in Transit: Jewish Refugees in Iran and India.