Family History Today: Donating Your Family Papers–How, When, Where and Why?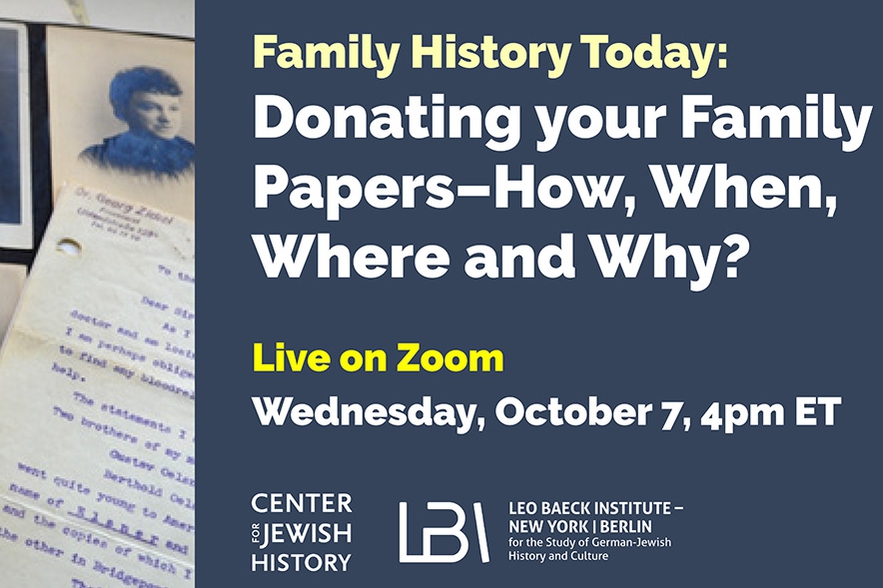 Karen Franklin, Director of Family Research at the Leo Baeck Institute, is donating her voluminous family papers to LBI, providing her a unique dual perspective on the donation process as both a donor and a recipient. This session will address what you can do to organize and prepare your collection for donation to ensure that the material will be accessible and meaningful to future researchers. Karen will cover topics including the types of collections that are accepted, what to do with difficult and personal information, and requesting access restrictions. She will also share a few of the many family secrets she uncovered in the process of preparing her donation!
This program is sponsored by the Ackman & Ziff Family Genealogy Institute and Leo Baeck Institute. It is supported, in part, by a major grant from the National Endowment for the Humanities: Exploring the Human Endeavor, as well as by funding from The New York Community Trust's NYC COVID-19 Response and Impact Fund, and public funds from the New York City Department of Cultural Affairs in partnership with the City Council.