Family History Today: Donating Your Family Papers–How, When, Where and Why?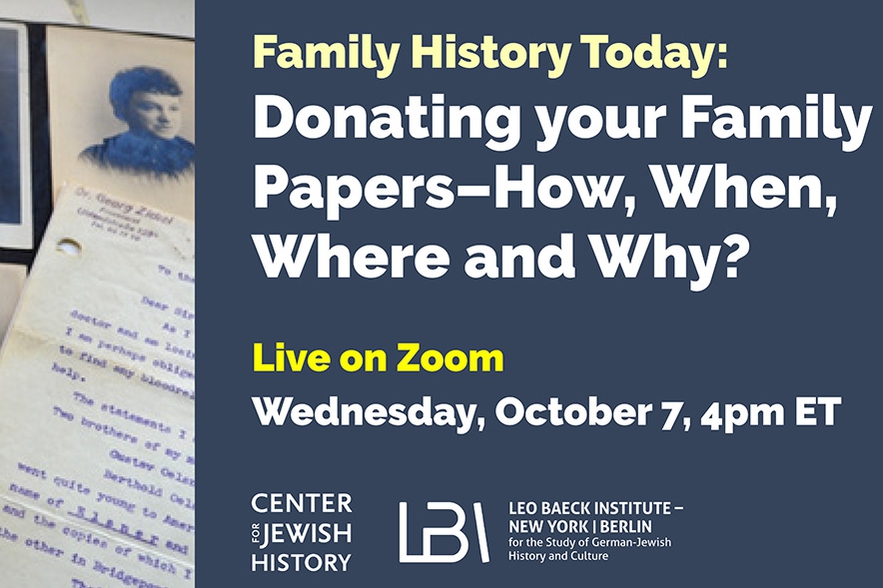 Karen Franklin, Director of Family Research at the Leo Baeck Institute, is donating her voluminous family papers to LBI. Karen will share a few of the many family secrets she uncovered in the process of preparing her donation.
This program is sponsored by the Ackman & Ziff Family Genealogy Institute and Leo Baeck Institute. It is supported, in part, by a major grant from the National Endowment for the Humanities: Exploring the Human Endeavor, as well as by funding from The New York Community Trust's NYC COVID-19 Response and Impact Fund, and public funds from the New York City Department of Cultural Affairs in partnership with the City Council.