From Vienna to New York: Jewish Exiles Remember "Austria" in the Aftermath of the Holocaust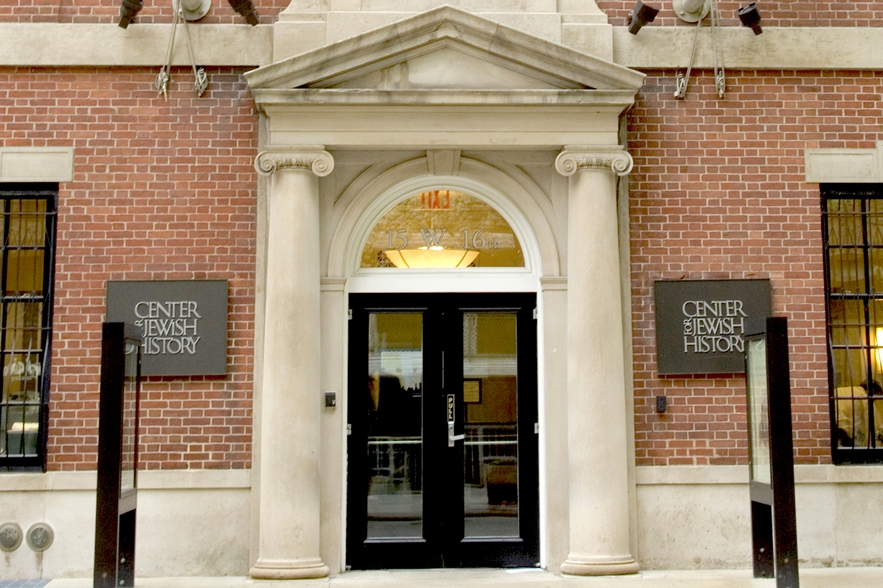 It has been remarked that, before the total destruction of Austria's Jewish culture in the Holocaust, the "only true Austrians" were the Jewish Austrians. Join us for a discussion between scholars of Jewish-Austrian culture and former Jewish-Austrian exiles on how "Old Austria" is remembered in the United States today. Tim Corbett, a Prins Postdoctoral Fellow at the Center for Jewish History, will speak about his new research in the archives of the Leo Baeck Institute. The discussion that follows will include Professor Jess Olson (Yeshiva University) and former exiles and New York residents Trudy Jeremias and Kurt Sonnenfeld.
Tim Corbett is a Prins Foundation Postdoctoral Fellow at the Center for Jewish History in New York. His current project, entitled Once the 'Only True Austrians': Jewish-Austrian Memory and Identity after the World Wars, investigates interactive constructions of 'Jewishness' and 'Austrianness' through the twentieth century, in particular drawing on the vast collection of memoirs of and interviews with Jewish Austrians held at the Leo Baeck Institute. His book on Vienna's Jewish cemeteries, based on his 2015 dissertation, entitled Die Grabstätten meiner Väter: Die jüdischen Friedhöfe in Wien, will be published in Austria in 2018.
Jess Olson is an assistant professor of Jewish history and the associate director of the YU Center for Israel Studies. Interested in questions of nationalism, religion, and Jewish identity in nineteenth and twentieth century Europe, Dr. Jess Olson's areas of research include the Jews of the Austro-Hungarian Empire and Germany, history of Zionism and Jewish nationalism, and the intersection between Jewish Orthodoxy and political engagement. His publications include: "Nathan Birnbaum and Jewish Modernity", "Nathan Birnbaum and Tuvia Horowitz: Friendship and the Origins of an Orthodox Ideologue," "Nation, Peoplehood and Religion in the Life and Thought of Nathan Birnbaum," and "The Late Zionism of Nathan Birnbaum: The Herzl Controversy Reconsidered."