H.G. Adler: A 20th-Century Life for the 21st Century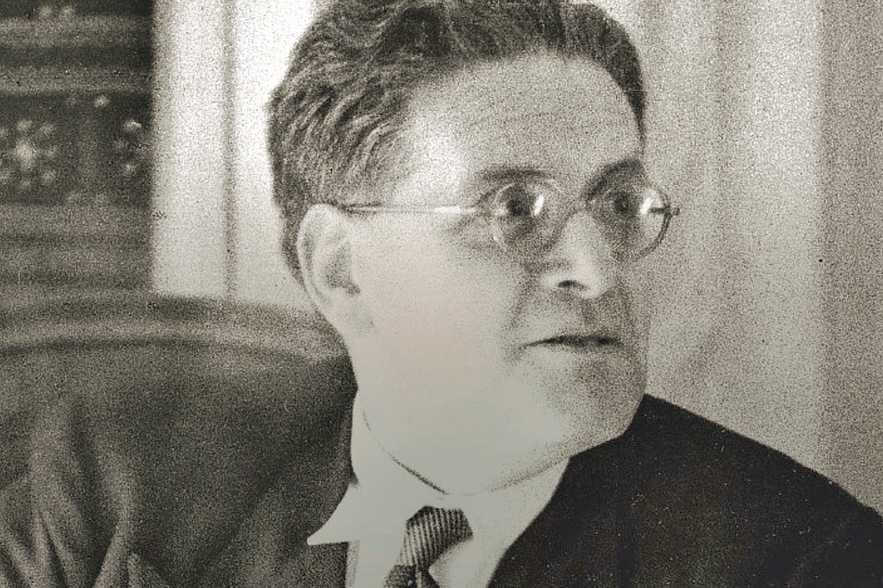 Date/Time

–

Venue

Deutsches Haus at NYU (map)
42 Washington Mews
New York, NY 10003

Admissions

LBI/CJH/Partner Members, Students, Seniors: Free
General: Free

Cosponsors
LBI and Deutsches Haus at NYU present a conversation about H.G. Adler between Peter Filkins, the author of the recently published biography H.G. Adler: A Life in Many Worlds and New York-based author Joshua Cohen.
About the book:
H.G. Adler (1910-1988) was a survivor of Theresienstadt, Auschwitz, and two other concentration camps who later published two dozen books of history, fiction, poetry, sociology, and religion, all of which were dedicated to honoring the memory of those lost in the Holocaust. However, in his time he remained largely unknown, and it is only in the 21st century that his works have gained the audience and resonance they deserve. In discussing Peter Filkin's authorized biography, H.G. Adler: A Life in Many Worlds, he and Joshua Cohen will explore the importance of Adler's life and writing for how it speaks to the overreach of technology, government, and social controls, as well as the necessity of maintaining human dignity in the face of systemic oppression in our day.
About the panelists:
Peter Filkins is an award-winning poet and translator. His authorized biography H.G. Adler: A Life in Many Worlds appeared in 2019 from Oxford University Press, and he has translated three novels by H.G. Adler, Panorama, The Journey, and The Wall, as well as the collected poems of Ingeborg Bachmann, Darkness Spoken. The recipient of fellowships from the National Endowment for the Humanities, the Leon Levy Center for Biography, the DAAD, and the American Academy in Berlin, he is the Richard B. Fisher Professor of Literature at Bard College at Simon's Rock, and also teaches translation at Bard College.
Joshua Cohen's most recent book is Attention: Dispatches from a Land of Distraction (Random House). He wrote about Adler for the LRB in 2016: https://www.lrb.co.uk/v38/n05/joshua-cohen/the-crematorium-is-a-zoo.

Attendance information:
Events at Deutsches Haus are free of charge. If you would like to attend this event, please send us an email to deutscheshaus.rsvp@nyu.edu. Space at Deutsches Haus is limited, please arrive ten minutes prior to the event. Thank you!
"'H.G.Adler: A 20th-Century Life for the 21st Century" is presented with the generous support of DAAD.