Hiding: Jewish Life in Nazi Germany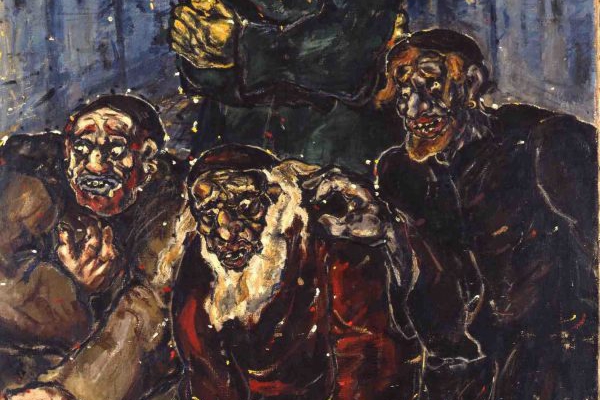 What was it like to be a Jew in Nazi Germany? For those trapped in the Nazi terror regime, mere survival became a nightmare. Those who went underground, including Fritz Ascher, endured the terrors of nightly bombings and the even greater fear of being discovered by the Nazis. All were pressed to the limits of human endurance and loneliness. Marion Kaplan, Skirball Professor of Modern Jewish History, NYU, and Rachel Stern, Director of the Fritz Ascher Society for Persecuted, Ostracized, and Banned Art and Curator of Fritz Ascher, will discuss.
Co-sponsored by NYU's Department of Hebrew and Judaic Studies and Grey Art Gallery, the Fritz Ascher Society, and the Leo Baeck Institute–New York|Berlin.
Free of charge, no reservations, seating is limited. Photo ID required for entrance to NYU buildings.
This event is part of Wunderbar Together: The Year of German-American Friendship 2018/19, an initiative of the Federal Foreign Office of Germany and the Goethe-Institut, with the support of the Federation of German Industries (BDI).
***********
This event is held in conjunction with the exhibition:
FRITZ ASCHER: EXPRESSIONIST
Grey Art Gallery, New York University
Exhibition on view January 9–April 6, 2019
"Fritz Ascher: Expressionist" presents works by this German Jewish artist, who lived through the Weimar Republic, the Nazi regime, and into the postwar years. With the support of prominent Berlin painter Max Liebermann, Fritz Ascher (1893–1970) studied in Berlin before traveling to Oslo, where he met Edvard Munch, and Munich, where he associated with the artists of the Simplicissimus group. His early work is steeped in old myths, spirituality, and reflections on the human condition. From 1933 he was forbidden to produce, exhibit, or sell his art. Interned at the Sachsenhausen Concentration Camp in 1938, he survived the Nazi era mostly in hiding, writing poetry. After 1945 he returned to painting, expressing his inner turmoil in colorful, mystical landscapes devoid of human figures. The exhibition comprises 75 paintings and works on paper, ranging from Ascher's early academic studies to his final landscapes. "Fritz Ascher: Expressionist" is organized by the Fritz Ascher Society for Persecuted, Ostracized and Banned Art, Inc., and accompanied by an illustrated catalogue.