Knowledge in Flight: Multidisciplinary Perspectives on Scholar Rescue in North America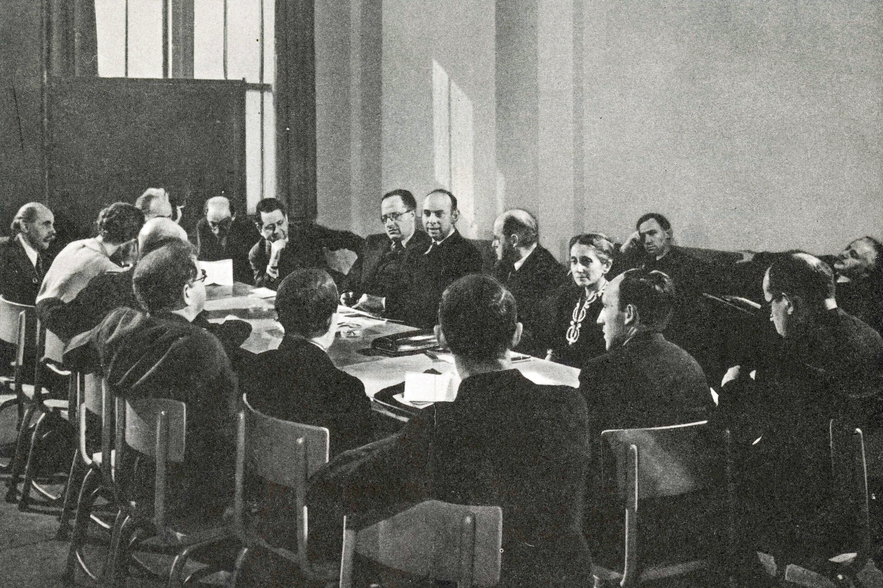 Knowledge in Flight is a conference investigating the migration of scholars from perilous and intellectually oppressive political settings to new environments that allow them to continue their work and thrive. The program focuses on the institutional forces that have promoted or impeded scholar rescue. The conference explores the topic from a variety of perspectives, including historical, institutional, financial, geopolitical, and cultural vantage points. Ultimately, Knowledge in Flight is aimed at deepening our understanding of the history of scholar rescue while providing insights on today's refugee crisis.
DAY 1 | Monday, December 4th
Leo Baeck Institute
Leo and Julia Forcheimer Auditorium
15 West 16th Street
Introduction, 6:30pm David Van Zandt, President of The New School
Keynote, 6:45pm "Pariahs and Prophets: How Outsiders Help Insiders Think about the World", Jeremy Adelman, Princeton University
Welcome, 7:45 David Gill, Consul General of Germany
Reception, 8:00pm

Paul S. and Sylvia Steinberg Great Hall
DAY 2 | Tuesday, December 5th
The New School for Social Research
Theresa Lang Student Center
55 West 13th Street, 2nd Floor
Introduction, 9:00am Simone Lässig, William Weitzer, William Milberg
Panel 1, 9:15am Obstacles and Opportunities: The Context of Refugee Scholarship
Panel 2, 11:00am Imperiled Colleagues and Unwanted Competitors:Refugees on the Academic Job Market
Lunch, 12:30pm Remarks by Julika Griem, Vice-President of the German Research Foundation
Panel 3, 2:00pm Activism and Organization: The Role of Institutions in Refugee Scholar Rescue
Closing Roundtable, 4:30pm Protecting Endangered Scholars and Scientists: Historical Perspectives, Contemporary Challenges
Reception, 5:30pm
This two-day event is presented by The New School for Social Research , the German Historical Institute, and the Leo Baeck Institute. With support from the Deutsche Forschungsgemeinschaft (DFG, German Research Foundation) and Dr. Henry Kaufman.