LBI Book Club, Vol V, Part 2: Berlin Alexanderplatz by Alfred Döblin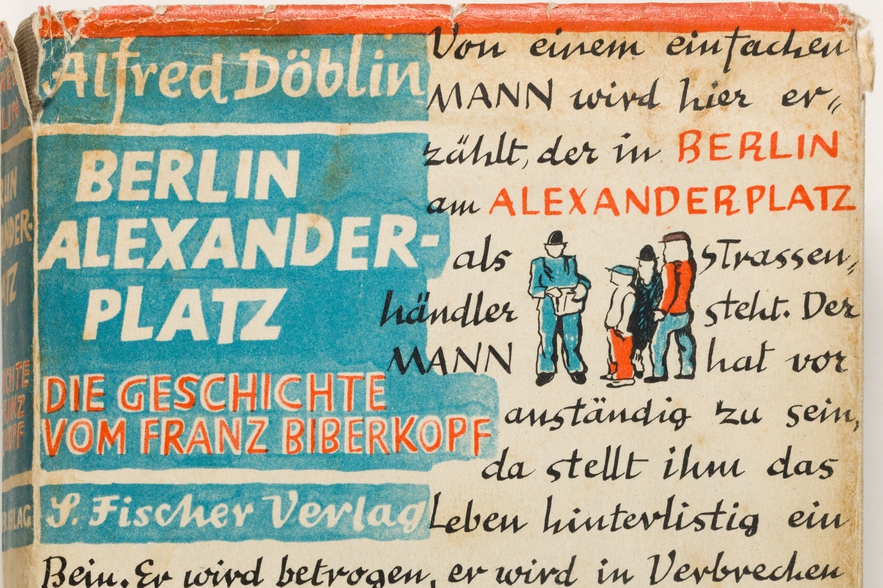 Join us for a discussion of chapters 6-9 of Alfred Döblin's Berlin Alexanderplatz, featuring Professor Peter Jelavich.
About the Event
The Jewish author Bruno Alfred Döblin is best-known as the author of Berlin Alexanderplatz (1929). The book became a best seller in the Weimar Republic, selling over 50,000 copies in just two years. The meandering story of Franz Biberkopf, ex-con, pimp, small-time criminal, and ordinary Joe trying to stay on the straight and narrow, captured life in 1920s Berlin like no other document. It was banned and burned under the Nazi regime, but recovered in the postwar era and canonized as a modernist masterpiece.
Bruno Alfred Döblin (1878 – 1957) was a German novelist, essayist, and doctor, best known for this novel. A prolific writer whose work spans more than half a century and a wide variety of literary movements and styles, Döblin is one of the most important figures of German literary modernism. His complete works comprise over a dozen novels ranging in genre from historical novels to science fiction to novels about the modern metropolis; several dramas, radio plays, and screenplays; a true crime story; a travel account; two book-length philosophical treatises; scores of essays on politics, religion, art, and society; and numerous letters—his complete works, republished by Deutscher Taschenbuch Verlag and Fischer Verlag, span more than thirty volumes. Döblin fled to Paris and then the United States in the Nazi period, but returned to Europe after the war, living in Paris and dying in West Germany.
About Peter Jelavich
Peter Jelavich, our guest expert for this month, is a Professor of History at the Johns Hopkins University. Previously, Jelavich was professor of history and chair of the Department of Germanic Studies at the University of Texas at Austin. He was a Junior Fellow in the Harvard Society of Fellows (1979-1981) and he received his PhD from Princeton University in 1982. Jelavich specializes in the cultural and intellectual history of Europe since the Enlightenment, with emphasis on Germany. He is the author of Munich and Theatrical Modernism: Politics, Playwriting, and Performance, 1890-1914 (1985), Berlin Cabaret (1993), and Berlin Alexanderplatz: Radio, Film, and the Death of Weimar Culture (2006).