Legal Sabotage: Ernst Fraenkel in Hitler's Germany
Discussion with author Douglas G. Morris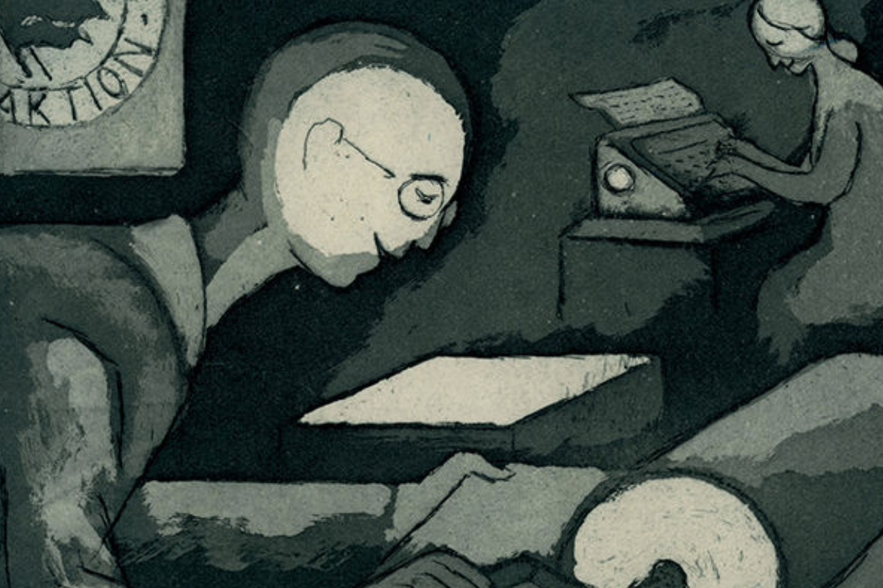 Date/Time

–

Venue

Online (Register for link)

Admissions

General: Free
Join LBI for a discussion of Legal Sabotage: Ernst Fraenkel in Nazi Germany with author Douglas G. Morris and commentators David Abraham and Claudia Koonz.
About the Book
From Cambridge University Press: "The Jewish leftist lawyer Ernst Fraenkel was one of twentieth-century Germany's great intellectuals. During the Weimar Republic he was a shrewd constitutional theorist for the Social Democrats and in post-World War II Germany a respected political scientist who worked to secure West Germany's new democracy. This book hones in on the most dramatic years of Fraenkel's life, when he worked within Nazi Germany actively resisting the regime, both publicly and secretly. As a lawyer, he represented political defendants in court. As a dissident, he worked in the underground. As an intellectual, he wrote his most famous work, The Dual State – a classic account of Nazi law and politics. This first detailed account of Fraenkel's career in Nazi Germany opens up a new view on anti-Nazi resistance – its nature, possibilities, and limits. With grit, daring and imagination, Fraenkel fought for freedom against an increasingly repressive regime."
Author and Commentators
Douglas G. Morris is the author of Legal Sabotage: Ernst Fraenkel in Hitler's Germany (University of Cambridge Press, 2020). Morris is an attorney with the Federal Defenders of New York, and also holds a Ph.D. in Modern European History from the University of Rochester. His first book, Justice Imperiled: The Anti-Nazi Lawyer Max Hirschberg in Weimar Germany, was published by the University of Michigan Press in 2005.
David Abraham is a Professor of Law Emeritus at the University of Miami School of Law. Abraham has published widely on issues of politics and economics in Germany and is the author of The Collapse of the Weimar Republic, which examined the conditions and fate of a social-democratic, class-compromise effort to establish a viable welfare state. More recently he has written on immigration and citizenship law with a particular focus on citizenship in a neo-liberal era and problems of social solidarity and integration in Germany, Israel, and the US.
Claudia Koonz is the Peabody Family Distinguished Professor Emeritus of History in Trinity College of Arts and Sciences at Duke University. In The Nazi Conscience, Koonz examined public culture during the so-called "normal" years of the Third Reich (1933–1939), showed how the Nazis built a perverse ethical consensus, and identified the key role of popular racial science and expert opinion in convincing mainstream Germans that Jews, homosexuals, Roma (Gypsies) were so "alien" that they scarcely counted as human at all. In her current research, Koonz asks similar questions about contemporary Europeans' reactions to Muslim women who wear the hijab.