Lieber Thomas (Dear Thomas)
New York Premiere of a German Feature Film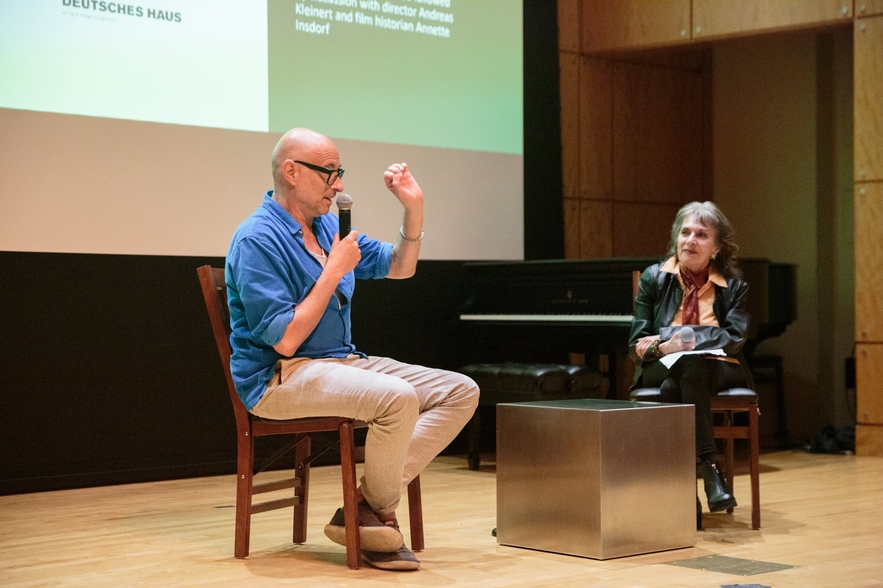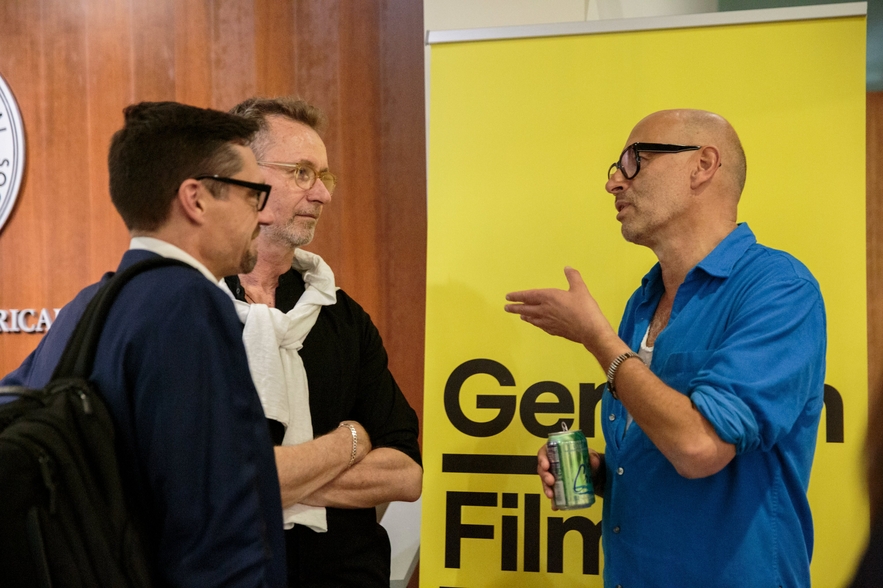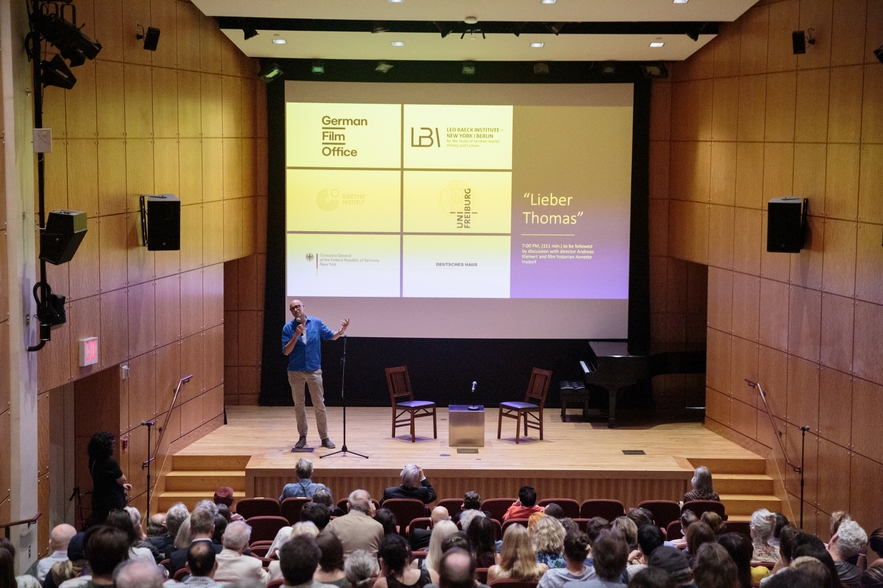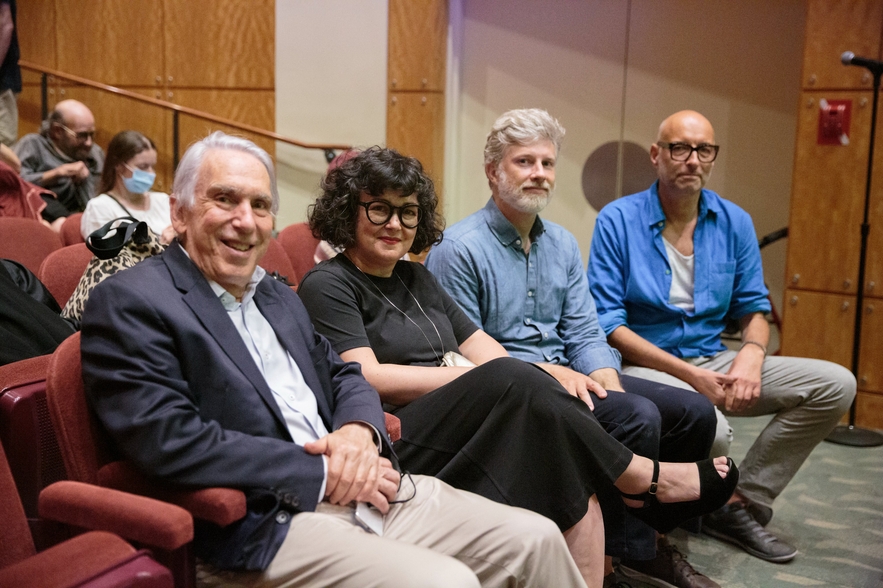 We invite you to join us at 6:30 PM, before the movie begins at 7:00 PM, for a drinks reception. Please note that this event will be held in person at the Center for Jewish History. As of this time, vaccination is required to enter the CJH. More information on the CJH's COVID-19 policies are available here.
Director Andreas Kleinert's Thomas Brasch biopic Lieber Thomas (Germany, 2021, 150 min.) shows the life and dreams of a man for whom every world was always too small, someone who overcame boundaries and caused damage in the process. The film won Best Film at the Tallinn Black Nights Film Festival in 2021 and has been nominated for the German Film Awards in 12 categories. The screening will be followed by a Q&A with director Andreas Kleinert and Annette Insdorf.
About the Film
The GDR is a young country and young Thomas Brasch an outsider. His father is helping build the new German state but his eldest son wants to be a writer. He is a dreamer, obsessive and rebellious. His first play is banned and soon after he is expelled from film school. When Soviet tanks roll through Prague in 1968, Thomas and his fellow students march on the streets of East Berlin. When his own father reports him to the Stasi, he is arrested but soon released on parole. He works hard, loves, and suffers while writing about love, revolt, and death. With no prospect of an audience in the GDR, Thomas and his girlfriend decide to leave. In the West, his books become bestsellers and two of his films are invited to Cannes. Refusing to be appropriated by the system there, too, he returns to East Berlin soon after the fall of the Berlin Wall.
"Far from following biopic conventions, director Andreas Kleinert has taken the biography and made a manifesto for art and its power for change. Shot in marvelous black-and-white this film constantly changes between reality and feverish dream." (Christoph Gröner, Tallinn Black Nights Film Festival)
About the Speakers
Andreas Kleinert belongs to the last generation of filmmakers who emerged in the former GDR. Born in East Berlin in 1962, he had various jobs at the DEFA film studio and studied directing at the Konrad Wolf Film and Television Academy in Potsdam-Babelsberg. His remarkable graduation film Farewell, Joseph (1989) made it to the Locarno Film Festival. After reunification, Kleinert made feature films such as the award-winning Paths in the Night (1999) starring Hilmar Thate. Later, he worked mostly for television and directed episodes of popular crime shows such as Schimanski and Polizeiruf 110 as well as critically acclaimed TV dramas. In 2008, he returned to the cinema with Head Under Water which premiered at the Venice Film Festival.
Kleinert has received some of the most prestigious film and TV awards for his work, including the German Film Award for Paths in the Night, an Emmy Award for the TV drama Coming Home (2003), and several Grimme Awards. Lieber Thomas (2021) is his most recent feature film and is nominated for the German Film Award in 12 categories.
Annette Insdorf is Professor of Film at Columbia University's School of the Arts, and Moderator of the popular "Reel Pieces" series at Manhattan's 92Y, where she has interviewed almost 300 film celebrities. She is the author of the landmark study, Indelible Shadows: Film and the Holocaust (with a foreword by Elie Wiesel); Double Lives, Second Chances: The Cinema of Krzysztof Kieslowski; François Truffaut, a study of the French director's work; Philip Kaufman, and Intimations: The Cinema of Wojciech Has. Her latest book is Cinematic Overtures: How to Read Opening Scenes, currently in its fourth printing.
Part of the Thomas Brasch Retrospective
Born in England to Kindertransport refugees who were active Communists – Thomas Brasch came to embody the fault lines of German history like few other artists. As his father Horst Brasch rose in the ranks of East Germany's ruling Socialist Unity Party, Thomas became an uncompromisingly radical writer whose activism led to censorship and three months in prison. After his move to West Germany, he refused to play the role of GDR-dissident and focused his critique on West German society and German history in plays, poetry, and a series of brilliant but challenging films. Although he is highly regarded as a translator of Chekhov's and Shakespeare's works into German, none of Thomas Brasch's major works have ever been published in English. His major films, jarring meditations on German history such as Der Passagier – Welcome to Germany (1988, starring Tony Curtis as a choleric Hollywood director who returns to Germany to make a film about his experience in a concentration camp), are rarely shown in the United States. This spring, LBI, the Goethe-Institut New York, The German Film Office, The German Consulate General in New York, Deutsches Haus at NYU, and the Friends of Freiburg Alumni of North America will re-introduce audiences to this remarkable artist and story.