My Knees Were Jumping—Remembering the Kindertransports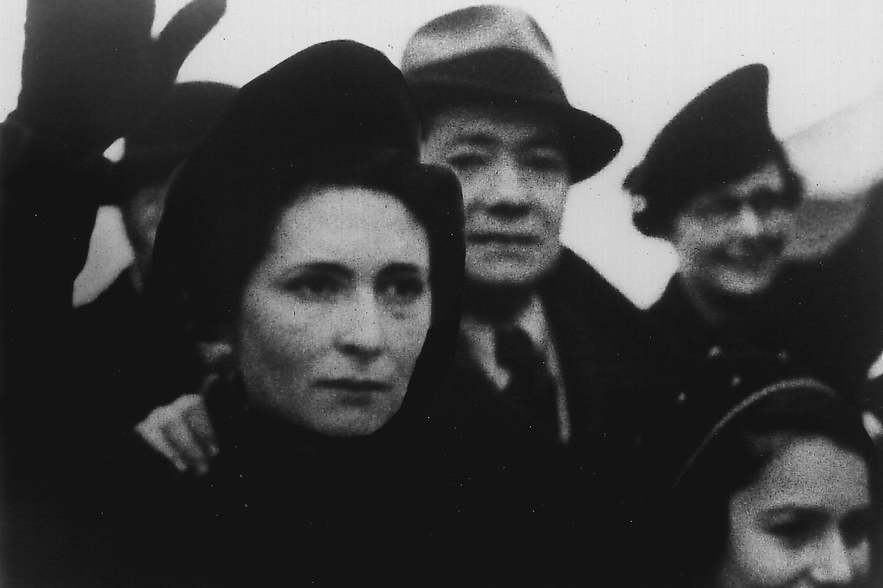 Date/Time

– (adjusted to your local time)

Venue

Center for Jewish History (map)
15 W. 16th St.
New York, NY 10011

Admissions

LBI/CJH/Partner Members, Students, Seniors: $5
General: $10

Cosponsors
A film by Melissa Hacker, Narrated by Joanne Woodward
Join director Melissa Hacker and NPR journalist Uri Berliner to watch and discuss the first documentary film to tell the heart-wrenching story of the Kindertransports. After the screening, Hacker and Berliner will talk about how the Kindertransport affected their own family histories.
My Knees Were Jumping premiered in 1996 at the Sundance Film Festival, and went on to screen in film festivals, museums, Jewish Community Centers and universities throughout the world, including a sold out limited theatrical run in New York City.
"Intimate...heartfelt...The speakers remember how their parents made the decision, as wrenching as Sophie's choice, to part with their children, possibly forever, on the eve of war..." Janet Maslin, THE NEW YORK TIMES
In the nine months just prior to World War II nearly 10,000 children were sent, without their parents, to Great Britain from Nazi Germany, Austria, Czechoslovakia and Poland. These children were rescued by the Kindertransport movement. Most of the children never saw their parents again. Those courageous parents who had the strength to send their children off to an unknown fate soon boarded transports taking them to concentration camps.
The filmmaker's mother, the Academy Award nominated costume designer Ruth Morley (Taxi Driver, Annie Hall, The Hustler, The Miracle Worker, Tootsie, and many more classic American movies) fled Vienna on a Kindertransport in January 1939. The story of the Kindertransports is an extraordinary piece of history - untold far too long. The children who lived the trauma and terror of being uprooted from secure homes tell amazing stories. Into the darkness of the Holocaust it is important to add true tales that are life affirming.
"A simple and eloquent documentary...While many may feel that they know all they need to about the Holocaust from movies like "Schindler's List" and "Shoah," this quiet film makes the horror vivid all over again. And it does so not by the use of gory images, but by showing the faces behind the statistics." Hannah Brown, THE NEW YORK POST
"Unashamedly emotional and sensitively narrated by Joanne Woodward." John Anderson, NEW YORK NEWSDAY
"Ms. Hacker has created a film of exceptional depth and resonance." Robert Sklar, THE FORWARD
"A beautiful and inspiring film." St. Louis Riverfront Times
Official Selection Sundance Film Festival
Shortlisted for Academy Award Nomination Academy of Motion Picture Arts and Sciences
Winner "Bronze Apple" National Educational Media Network