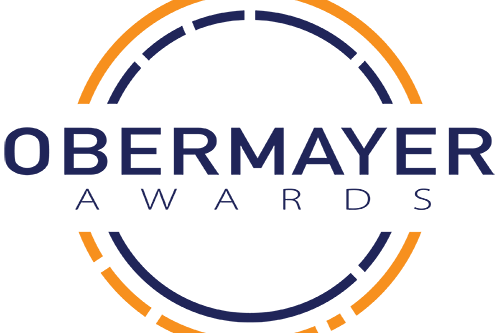 Date/Time

–

Venue

Online (Register for link)
The following text is taken from the Obermayer Awards website:
Berlin, Germany —January 13, 2021 — Germans who have raised awareness of once-vibrant Jewish communities and used the lessons of the Nazi era to fight prejudice and counter the far right will receive 2021 Obermayer Awards. The awards will be presented on January 25, 2021 at the Abgeordnetenhaus, the home of the Berlin Parliament.  The ceremony is the Parliament's main formal commemoration of International Holocaust Remembrance Day.
The ceremony will be broadcast live over the internet on the web sites of the Abgeordnetenhaus and Widen the Circle at 18:00 CET/12:00 EST on January 25th.  It will be rebroadcast (English only) at 8:00 PM EST.
"Obermayer awardees exemplify how acknowledging a country's dark past can become a motivation to improve the present and future," said Joel Obermayer, executive director of Widen the Circle, which administers the awards.
Now in their 21st year, the awards honor German individuals and groups that have illuminated the vital role Jews played in German society for hundreds of years before the Nazis tried to exterminate them. The awards also honor those who fight against modern-day prejudice and racism (including anti-Semitism) through innovative efforts, and who foster the kind of understanding among different groups that prevents prejudice from taking root. The 2021 Obermayer Award winners are:
The Obermayer Awards were founded in 2000 by Dr. Arthur S. Obermayer (1931-2016), an American entrepreneur, activist, and philanthropist, and his wife, Dr. Judith Obermayer. The Awards are administered by Widen the Circle, with sponsorship and organization of the ceremony in Berlin by the Berlin Parliament. They are also cosponsored by the Leo Baeck Institute (New York). For information about the Awards and profiles of awardees from past years, go to WidenTheCircle.org/obermayer-awards.