Our Crowd & Immigrant New York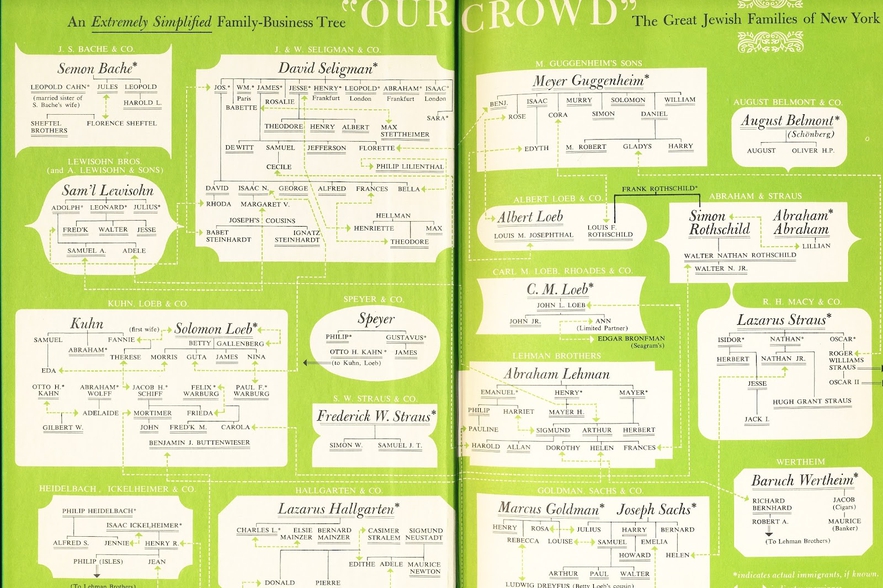 Thank you for your interest–this event has now sold out. A recording of the lecture will be available on 1014's website after the program is held.
Immigrants of diverse origins and social classes have shaped New York City, but few left such visible marks as the German-speaking Jewish families whose names are synonymous with finance and philanthropy: Schiff, Warburg, Guggenheim, Lehman, etc. Historian Rebecca Kobrin (Columbia) will discuss the specific impact of these families on the Upper East Side of Manhattan and introduce a new project at Columbia University that uses census data to map and visualize migration in NYC.
About the Speaker
Rebecca Kobrin, Russell and Bettina Knapp Associate Professor of American Jewish History, works in the fields of immigration history and American Jewish History. Professor Kobrin served as the Hilda Blaustein Post-Doctoral Fellow at Yale University (2002-2004) and the American Academy of Jewish Research Post-Doctoral Fellow at New York University (2004-2006). Her areas of specialty include American Jewish history, immigration history, international history, and Jewish economic history. Her research, teaching and publications engage in the fields of international history, urban history, Jewish history, American religion and diaspora studies.