Our Crowd—German-Jewish Banking Families in America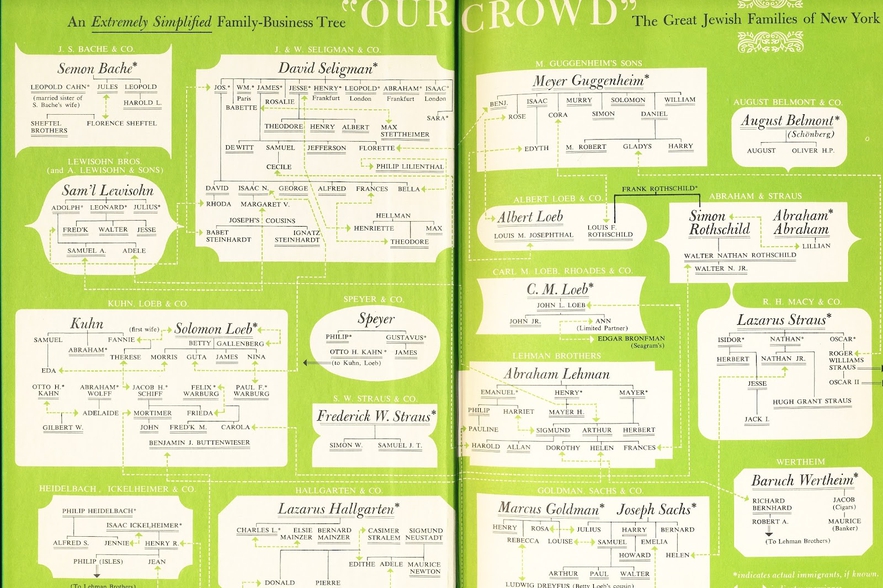 In 1967, Stephen Birmingham published his best-selling social history of New York's elite German-Jewish banking families and posited a new, Jewish, American aristocracy. Historians Susie Pak (St. John's) and Rebecca Kobrin (Columbia) join journalist Daniel Schulman (Mother Jones) to evaluate the legend and the reality of "Our Crowd" and the impact of the institutions they created on American life.
Susie J. Pak is an Associate Professor in the Department of History at St. John's University where she teaches U.S. American history (late-19th and 20th centuries). She is a graduate of Dartmouth College and Cornell University. She has been the recipient of the Harvard Business School Alfred D. Chandler Jr. Traveling Fellowship in Business History and Institutional Economic History and the Einstein Fellowship of the Jacob Rader Marcus Center of the American Jewish Archives. She specializes in the study of American business networks and her research bridges the divide between social and economic history through the innovative used of quantitative and qualitative methods. Her book, Gentlemen Bankers: The World of J.P. Morgan (2013) investigates the social and economic circles of one of America's most renowned and influential financiers to uncover how the Morgan family's power and prestige stemmed from its unique position within a network of local and international relationships. She demonstrates how the Morgans' exceptional relationship with the German-Jewish investment bank Kuhn, Loeb & Co., their strongest competitor and also an important collaborator, was entangled in ways that went far beyond the pursuit of mutual profitability.
Rebecca Kobrin is the Russell and Bettina Knapp Associate Professor of American Jewish History, works in the fields of immigration history and American Jewish History.  Her areas of specialty include American Jewish history, immigration history, international history, and Jewish economic history. She is the editor of Chosen Capital: The Jewish Encounter with American Capitalism (2012), and her current research looks at the relationship between Jews and money in twentieth-century America focusing on perceptions of American Jewish power both in the United States and in inter-war Europe.
Daniel Schulman is the deputy Washington, D.C., bureau chief of Mother Jones magazine and the New York Times bestselling author of Sons of Wichita, a biography of the Koch brothers. His upcoming book, Money Kings (Knopf), explores the remarkable, turn-of-century story of a group of German-Jewish investment banking dynasties who from Wall Street to the White House helped to lay the foundation for the modern age. From finance to foreign policy, and from the arts to Jewish affairs, this closely-knit group of bankers, led by the indomitable Jacob Schiff of Kuhn Loeb, left behind a monumental, if sometimes forgotten, legacy that has helped to define the world we live in today.