Prague and Beyond
Jews in the Bohemian Lands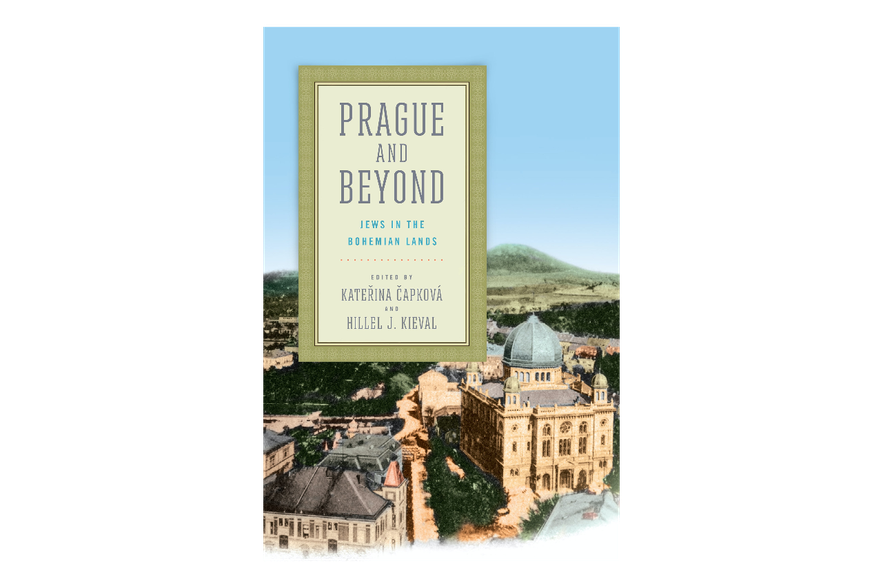 Date/Time

Venue

Bohemian Hall (map)
321 E 73rd Street
New York, NY 10021
United States

Admissions

General: Free

Cosponsors
Prague and Beyond presents a new and accessible history of the Jews of the Bohemian Lands written by an international team of scholars. It offers a multifaceted account of the Jewish people in a region that has been, over the centuries, a part of the Holy Roman Empire and the Habsburg Monarchy, was constituted as democratic Czechoslovakia in the years following the First World War, became the Nazi Protectorate of Bohemia and Moravia and later a postwar Communist state, and is today's Czech Republic. This ever-changing landscape provides the backdrop for a historical reinterpretation that emphasizes the rootedness of Jews in the Bohemian Lands, the intricate variety of their social, economic, and cultural relationships, their negotiations with state power, the connections that existed among Jewish communities, and the close, if often conflictual, ties between Jews and their non-Jewish neighbors.
Featuring Kateřina Čapková (Institute of Contemporary History, Czech Academy of Sciences), Benjamin Frommer (Northwestern University), Verena Kasper Marienberg (North Carolina State University), Hillel Kieval (Washington University, St. Louis), and chaired by Chad Bryant (University of North Carolina, Chapel Hill).
About the Speakers
Chad Bryant is the author of the recently published Prague: Belonging and the Modern City (2021) as well as Prague in Black: Nazi Rule and Czech Nationalism (2009), winner of the Hans Rosenberg Book Prize. Bryant is an associate professor of history at the University of North Carolina at Chapel Hill and has received fellowships from the American Council of Learned Societies and the National Humanities Center. He is, with Kateřina Čapková and Diana Dumitru, writing a history of the Stalinist-era show trials in Communist Czechoslovakia. 
Kateřina Čapková is a senior researcher at the Institute of Contemporary History of the Czech Academy of Sciences. She teaches at Charles University and New York University in Prague. Her book Czechs, Germans, Jews? National Identity and the Jews of Bohemia received an Outstanding Academic Title of 2012 award from Choice magazine. With Michal Frankl, she co-authored Unsichere Zuflucht (2012), a book about refugees from Nazi Germany and Austria who fled to Czechoslovakia. She is also co-editor (with Eliyana Adler) of Jewish and Romani Families in the Holocaust and Its Aftermath (2020) and (with Kamil Kijek) Jewish Lives under Communism (forthcoming).
Benjamin Frommer, associate professor of history at Northwestern University, is the author of National Cleansing: Retribution against Nazi Collaborators in Postwar Czechoslovakia (2005), which was also published in Czech translation (2010), and co-editor of Intermarriage from Central Europe to Central Asia: Mixed Families in the Age of Extremes (2020). He is currently completing a manuscript entitled "The Ghetto without Walls: The Jews of the Nazi Protectorate of Bohemia and Moravia." 
Verena Kasper-Marienberg is an assistant professor in the History Department of North Carolina State University. Her research focuses on Jewish legal history, Jewish-Christian shared spaces, and Jewish daily life in the early modern Holy Roman Empire and Bohemia. Her book about Jewish litigation at the emperor's court in Vienna won the Arnsberg Prize in Jewish Studies. Currently she is completing a microhistory study of the Frankfurt Jewish community in the eighteenth century. 
Hillel J. Kieval is the Gloria M. Goldstein Professor of Jewish History and Thought at Washington University in St. Louis. His research interests range from pathways of Jewish acculturation and integration to the impact of nationalism and ethnic conflict on modern Jewish identities; from cross-cultural conflicts and misunderstandings to the discursive practices of modern antisemitism. Among his publications are The Making of Czech Jewry: National Conflict and Jewish Society in Bohemia, 1870–1918 (1988); Languages of Community: The Jewish Experience in the Czech Lands (2000); and Blood Inscriptions: Science, Modernity, and Ritual Murder in Europe's Fin de Siècle (2022)