Kristallnacht and Its Aftermath
Remembering Terezín; A Tribute to the Artists who Perished in the Holocaust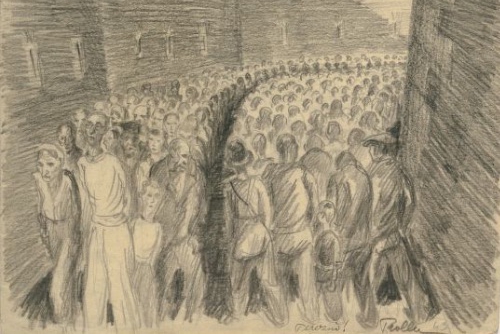 The program features the world premiere of "Echoes from the Darkness: Messages from the Terezin Diaries of Petr and Eva Ginz," a chamber opera by John Califra. In addition, the concert will include Hans Krása's "Dance for String Trio," selected songs by Viktor Ullman and Pavel Haas, Gideon Klein's "Piano Sonata," and the "Sonata for Flute and Piano," by Erwin Schulhoff. Performed by young artists from Mannes School of Music.
Please note that this is an in person event held at the Center for Jewish History. Proof of vaccination is required for entrance to the CJH. Tickets must be purchased in advance. They will not be available at the door.
Admission: $18; Members: $12; Seniors/Students: $9
Presented by the American Society for Jewish Music, Leo Baeck Institute, YIVO Institute for Jewish Research, and the Center for Jewish History, in collaboration with the Mannes Sounds Festival.