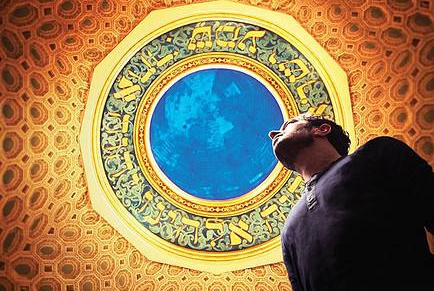 Date/Time

–

Venue

Forchheimer Auditorium (map)
Center for Jewish History
15 West 16th St.
New York, NY 10011

Admissions

LBI/CJH/Partner Members, Students, Seniors: $7
General: $10

Cosponsors
NY Premiere Screening with Filmmaker Aaron Wolf.
Director Aaron Wolf's personal journey of rediscovery comes alive in Restoring Tomorrow, the story of how a treasured local temple near demise is lifted up by a community's determination. Wolf's documentary explores how, when any community puts their mind to it, the impossible becomes possible. Wilshire Boulevard Temple, a Los Angeles treasure built by the original Hollywood moguls, needs to raise millions to restore its majesty and vibrancy, thus also restoring the future of the American Jewish community, the greater LA community, and on a personal level – Wolf himself.