Revenge: History and Fantasy
Exhibit at the Jewish Museum Frankfurt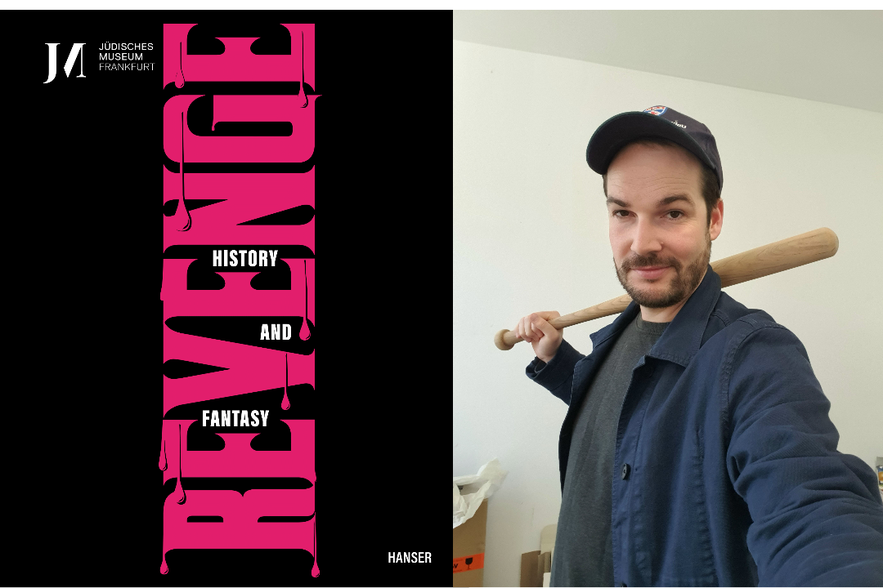 From God to Quentin Tarantino: for the first time, an extraordinary exhibition at the Jewish Museum of Frankfurt, accompanied by a book and podcast, takes a look at the subject of revenge in Jewish cultural history. The show offers new perspectives ranging from biblical stories, rabbinical writings, and Jewish legends, to anti-Jewish myths and Jewish bandits. Pop cultural stories form the start of the exhibition, while its vanishing point can be found in the final testimonies of those murdered and the question of justice after the Shoah. Curator Max Czollek will present the exhibition.
An online stream will also be available here.
About the Speaker
Max Czollek lives in Berlin, where he was born in 1987. After studies of political science at the Technical University (TU) of Berlin, he earned a doctorate at the TU's Center for Research on Antisemitism. Since 2009 he is member of the poetry collective G13, which published books and organized lectures. 2013–2018 he was curator of the international project "Babelsprech.International" for the connection of the young German-speaking and European poetry scene. Together with Sasha Marianna Salzmann he was initiator of "Desintegration. Ein Kongress zeitgenössischer jüdischer Positionen" (2016) and "Radikale Jüdische Kulturtage" (2017) at Maxim Gorki Theater Berlin, Studio Я. His lyric books Druckkammern (2012), Jubeljahre (2015) and Grenzwerte (2019) were published at Verlagshaus Berlin. 2018 his non-fiction book Desintegriert Euch! was published at Carl Hanser.