The German-Jewish Diaspora: Exile, a new "Heimat," or something else?
Panel Discussion in Berlin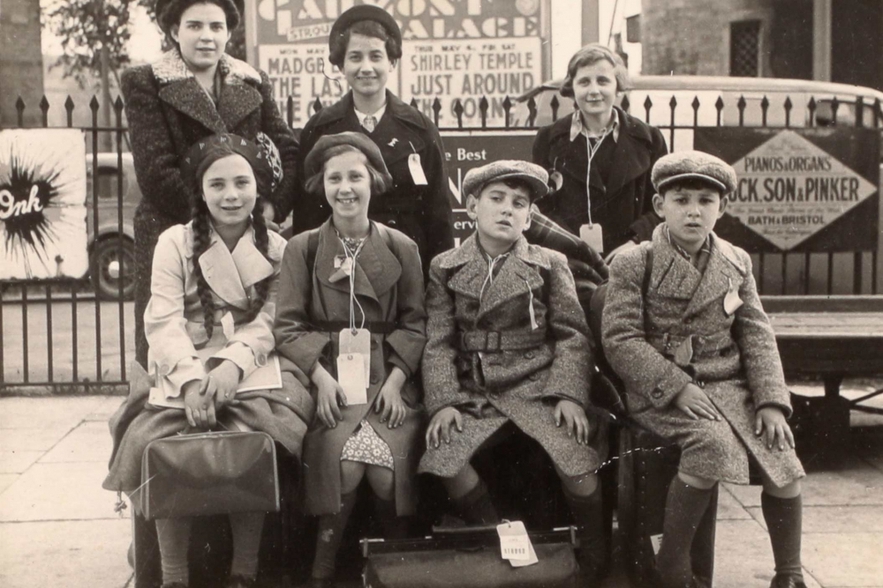 Date/Time

(adjusted to your local time)

Venue

Jewish Museum Berlin (map)
W. M. Blumenthal Akademie,
Klaus Mangold Auditorium
Fromet-und-Moses-Mendelssohn-Platz 1, 10969 Berlin

Admissions

General: Free

Cosponsors
This event will be held in German, live in-person at the Jewish Museum Berlin.
Ausgiebig wurden in Deutschland 1700 Jahre jüdischer Geschichte gefeiert. Doch handelt es sich dabei nicht um eine kontinuierliche Existenz, sondern um eine Geschichte mit Brüchen und Rissen. Jüdische Gemeinden wurden aus Deutschland vertrieben, andere suchten hier Zuflucht.
In dieser Podiums­diskussion widmen sich Wissen­schaftler*innen aus verschiedenen Ländern und unter­schiedlicher Generationen der Vertreibung der Jüdinnen*Juden aus Deutschland während der NS-Zeit sowie der Heraus­bildung einer sich über alle fünf Kontinente erstreckenden deutsch-jüdischen Diaspora. Wurde diese zur neuen Heimat oder blieb sie Exil?