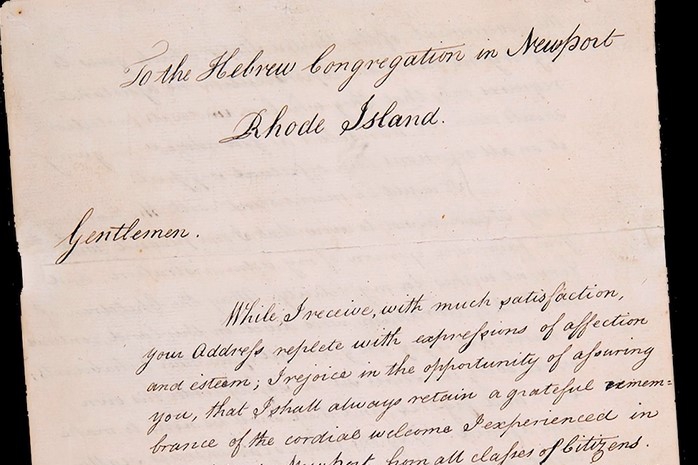 Date/Time

– (adjusted to your local time)

Venue

Online (register for link)

Cosponsors
A magnificent new cantata, composed by Jonathan Comisar, based on George Washington's historic Letter to the Hebrew Congregation of Newport, Rhode Island. Commissioned by Congregation Keneseth Israel in the Philadelphia suburb of Elkins Park, PA, the piece embodies touchstones of Jewish and American music in a choral-orchestral setting. The pre-recorded, streamed performance, conducted by Kensho Watanabe, features members of The Philadelphia Orchestra and a multicultural choir representing 17 languages.
The program includes introductory readings by renowned historical interpretive actor Dean Malissa, as "George Washington," and a post-performance discussion with composer Jonathan Comisar and Congregation Keneseth Israel Rabbi Lance J. Sussman, Ph.D., a professor of American Jewish History. The conversation will be moderated by Emmy Award-winning documentary filmmaker Sam Katz of History Making Productions.
Promotional partners for the June 2nd performance of Comisar's To Bigotry No Sanction are the Center for Jewish History, the American Society for Jewish Music, YIVO, the American Sephardi Federation, the American Jewish Historical Society, the Leo Baeck Institute, and the Lowell Milken Center for the Music of American Jewish Experience, American Conference of Cantors, the Cantors Assembly, the Debbie Friedman School of Sacred Music, Hebrew Union College-Jewish Institute of Religion, the American Jewish Archives, and the American Jewish Committee.