Two Great Families And Their Temple: The Strauses, The Lehmans and Temple Emanu-El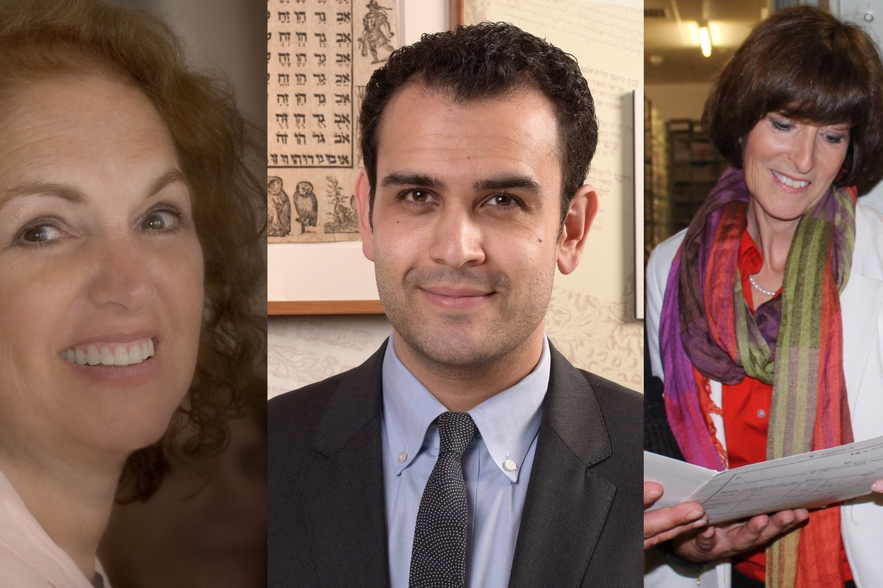 Join us for a virtual presentation about the Straus Family, their relationship with the Lehman family, and their commitment to their synagogues, Temples Emanu-El and Beth-El.
From these two prominent families arose leaders in government, commerce and philanthropy, shaping the history of America in the 19th and 20th centuries. The Strauses and Lehmans were linked by marriage as well as through the close-knit New York Jewish community and their congregations. Temple Emanu-El was founded in 1845 as the first Reform Jewish congregation in New York City merging with Temple Beth-El in 1927.
This unique event will feature speakers Warren Klein, Joan Adler, and Karen Franklin who will each provide a comprehensive and complementary history of the families and the congregations.
About the Speakers
Joan Adler, executive director of the Straus Historical Society, has spent the past thirty years researching, documenting and disseminating information about the Straus family from Rheinpfalz area of Germany. She is an historian, genealogist, researcher, author, archivist, event planner, public speaker, and much more. She is the author of For the Sake of the Children: The Letters Between Otto Frank and Nathan Straus, Jr. and compiler/editor of several other books about the German Jewish families she researches.
Warren Klein is the curator of the Herbert & Eileen Bernard Museum of Judaica at Temple Emanu-El where he manages their collection of over 1,200 objects and curates rotating exhibitions. Previously, he worked at the JTS Library, Skirball Museum in Los Angeles, Magnes Museum in Berkeley and several private collections in New York. He has an MA in Jewish Art from the Jewish Theological Seminary and a BA in the History of Art from the University of California, Santa Cruz.
Karen S. Franklin is Director of Family Research at the Leo Baeck Institute and a consultant for the Museum of Jewish Heritage -- A Living Memorial to the Holocaust. Mrs. Franklin has served as Chair of the Council of Jewish Museums, Chair of the Memorial Museums Committee of the International Council of Museums, President of the International Jewish Genealogical Societies, and Co-Chair of the Board of Governors of JewishGen.org. She currently serves on the board of the National Association of Retired Reform Rabbis. She has worked for many years with the Lehman family, documenting their efforts to assist refugees in the 1930s and 1940s.