Using Personal Stories in Online Projects
Women's Stories in the Shared History Project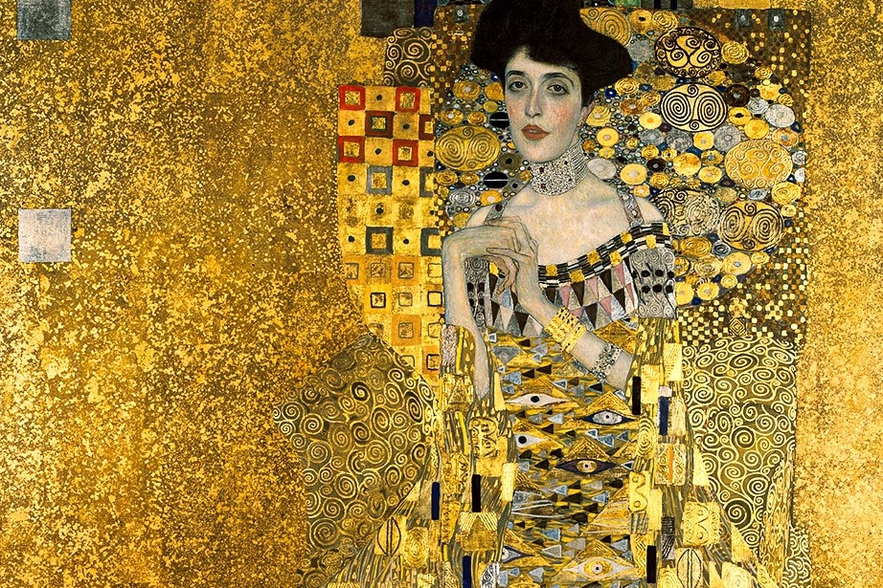 Historical accounts have neglected women or been dominated by narratives about men. Yet over the centuries many women defied contemporary gender norms and paved the way for future generations. In recent decades, scholars have devoted more attention to the role of women in history. This required new perspectives on how to capture the historical narratives of women. How can the diaries, letters, and other material artifacts saved by women and their families and preserved today in archives and museums help us understand the history of women's experiences and the significance of gender in German-Jewish history in particular?
The Shared History Project – created by the Leo Baeck Institute New York | Berlin (LBI) – uses an innovative approach to presenting the history of German-speaking Jews that includes women, children, and everyday life. LBI has created a website that presents 58 artifacts (from over 50 different archives and museums) and tells stories about 1,700 years of Jewish life in German-speaking lands. With the help of historical essays and personal stories written by more than 60 scholars, archivists, and museum experts, this project helps academic and non-academic audiences understand the role of women and gender in historical events by focusing on themes like migration, inclusion, exclusion, persecution, resilience, as well as religion and the religious community.
This roundtable will use the SHP to illuminate how women's lives were influential throughout the 1,700 years represented by these 58 objects. The discussion among three scholars will use artifacts as a starting point to tell stories about individual women and to address specific questions about how these stories contribute to broader social and historical narratives.
Speakers         
Professor Rebecca Rovit, Associate Professor of Theater and Dance, University of Kansas. Dr. Rovit's expertise on the cultural heritage of the Holocaust is evident her microhistory, The Jewish Kulturbund Theatre Company in Nazi Berlin (2012) and co-edited Theatrical Performance during the Holocaust (1999), a finalist for the National Jewish Book Award. She has published widely in such journals as PAJ, TDR, Theatre Survey, Theatre History Studies, and The Journal of Holocaust and Genocide Studies. She was Editor of the Journal of Dramatic Theory and Criticism (2015-2018). Dr. Rovit has received fellowships from the ACLS, the US Holocaust Memorial Museum, the American Philosophical Society, DAAD, and the J. William Fulbright Scholarship Board & Austrian-American Educational Commission. As a Fulbright Specialist (Theatre and Genocide, 2018-2023), she taught at the University of Vienna (2019), where she also organized a symposium on the Arts, Genocide, and Memorialization. This was a return visit to Vienna, where she was a Fulbright-IFK Senior Scholar in Cultural Studies (2016-17). She received a KU Hall Center of Humanities Resident Faculty Fellowship in Fall 2020 for her current book project on German-language theatre in Berlin and Vienna under multinational occupation, "Theatre from the Rubble of War, 1945-1955." For the SHP, Rovit wrote about the biography of Gerda Lichtenstein.
Professor Lisa Silverman, Associate Professor of History and Jewish Studies, University of Wisconsin-Milwaukee. Silverman specializes in modern German and Austrian Jewish cultural history, with a focus on visual culture, gender, and antisemitism. She is author of Becoming Austrians: Jews and Culture between the World Wars (Oxford, 2012) and co-author with Daniel H. Magilow of two editions of Holocaust Representations in History: an Introduction (Bloomsbury, 2015; 2019). In 2022 she will serve as the Michael Hauck Visiting Professor for Interdisciplinary Holocaust Research at the Fritz Bauer Institute for the History and Impact of the Holocaust at the Goethe-Universität in Frankfurt am Main, Germany. She is currently completing the manuscript for her next book: The Postwar Antisemite: Culture and Complicity after the Holocaust. For the SHP, Silverman wrote about the painting Adele Bloch-Bauer I by Gustav Klimt.
Professor Magda Teter, Professor of History and Shvidler Chair of Judaic Studies at Fordham University. Teter is a scholar of early modern history, specializing in Jewish history, Jewish-Christian relations, cultural, legal, and social history, as well as the history of transmission of historical knowledge in the premodern and modern periods. She is a fellow of the American Academy for Jewish Research and the author of Jews and Heretics in Catholic Poland (Cambridge, 2005), Sinners on Trial (Harvard, 2011), Blood Libel: On the Trail of An Antisemitic Myth (Harvard, 2020) and two edited volumes, as well as numerous articles in English, Hebrew, Italian, and Polish. Teter's work has been supported by the John Simon Guggenheim Memorial Foundation, the Harry Frank Guggenheim Foundation, the Memorial Foundation for Jewish Culture, YIVO Institute, and the Yad Ha-Nadiv Foundation (Israel), among others. For the SHP, Teter wrote about women as co-victims in the blood libel trials in 15th century.
William H. Weitzer, Ph.D., Moderator, became the John H. Slade Executive Director of the Leo Baeck Institute in January, 2013. Weitzer, formerly the Executive Vice President at Fairfield University in Connecticut, has over thirty years of experience in academic administration, budget and finance, fund raising, community relations, and program evaluation. In his role as Executive Director, he has overseen and written about LBI's transition to an archive in the digital age.