German-Jewish History on the Upper East Side and Yorkville
Walking Tour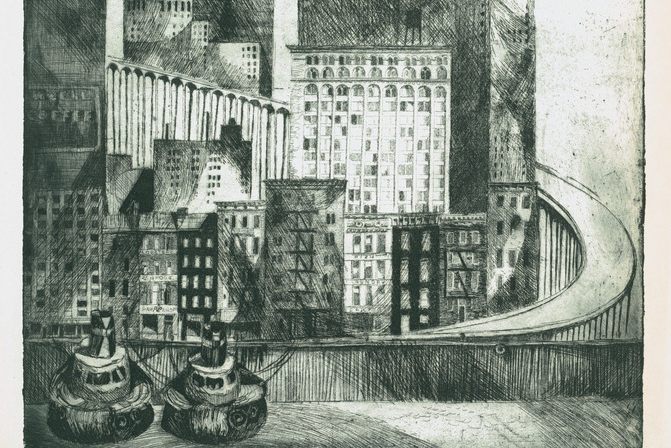 Thank you for your interest–this event has now sold out.
Jews have been a presence on the Upper East Side (UES) since the Gilded Age of the late 19th century, when the Guggenheims, Schiffs, and Warburgs built urban mansions along the "Gold Coast" of 5th Avenue. After the Slocum Disaster of 1904, the German community of the Lower East Side, including many Jews, also moved to nearby Yorkville. Tour guide Elissa Sampson will lead an exploration of the architectural, cultural, and historical highlights linked to Jewish life in these remarkable neighborhoods, including mysteries and secrets along the way.
This tour is part of 1014: Past and Future. An exhibition about community, art, and architecture. For more information go to www.1014pastandfuture.org.
About the Guide
Elissa Sampson, Visiting Scholar in Cornell's Jewish Studies program, is an urban geographer who studies how the past is actively used to create new spaces of migration, memory, heritage and activism. Her life-long interest in Jewish migration, re-diasporization and culture had been pursued in the Lower East Side, Brooklyn, Jerusalem, London and Paris prior to realizing Ithaca's centrality to that map.
COVID Protocols
For everyone's health and safety, proof of COVID-19 vaccination (age 12+), either in digital or hard-copy form, and masks (age 2+) are required for all visitors to 1014 5th Avenue. Hand sanitizer will be offered upon arrival.