Russia's War on Ukraine
Perspectives from Jewish History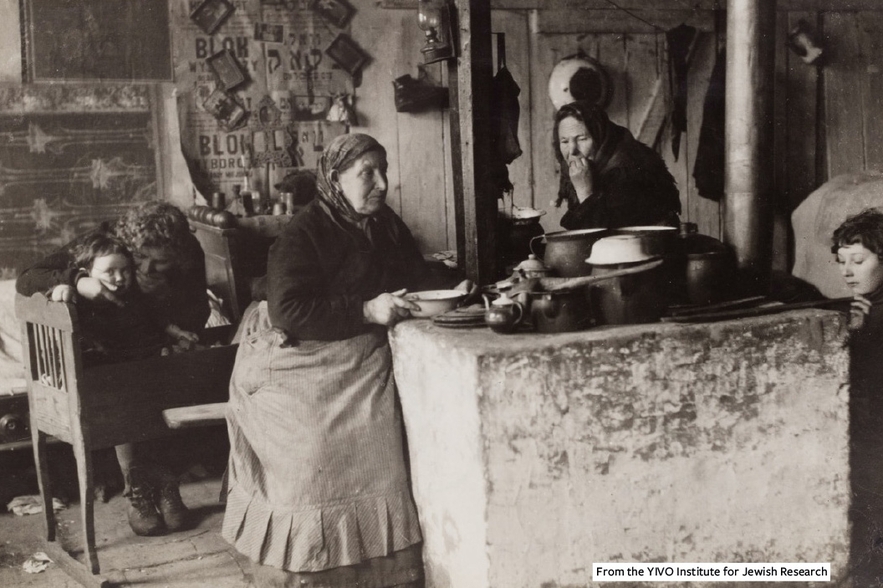 Date/Time

(adjusted to your local time)

Venue

Online (register for link)

Admissions

General: Free

Cosponsors
Join four distinguished scholars of Jewish, Russian, and Ukrainian studies in a discussion of how we can understand the war in Ukraine from the perspective of Jewish history and how the region's history may inform the future.
Registration is free, but we encourage you to make a donation to one of these worthy causes: The American Joint Distribution Committee, Razom for Ukraine, or Voices of Children.
Jeffrey Veidlinger, moderator, University of Michigan, Chair of the Center for Jewish History's Academic Advisory Council
David Fishman, Jewish Theological Seminary
Amelia Glaser, University of California, San Diego
Marci Shore, Yale University
About the Speakers
David E. Fishman is professor of history at the Jewish Theological Seminary of America. He directs the Jewish Archival Survey in Ukraine, which discovers and describes the documentation on Jewish history found in Ukrainian archives. His most recent book, The Book Smugglers: Partisans, Poets and the Race to Save Jewish Treasures from the Nazis won the National Jewish Book Award in the Holocaust category.
Amelia Glaser is Associate Professor of Literature and endowed chair in Judaic Studies at UC San Diego. She is currently a fellow at the Harvard Radcliffe Institute, where she is writing a book about contemporary poetry and society in Ukraine. She is the author of Jews and Ukrainians in Russia's Literary Borderlands (2012)and Songs in Dark Times: Yiddish Poetry of Struggle from Scottsboro to Palestine (2020).
Marci Shore is associate professor of history at Yale University and a regular visiting fellow at the Institut für die Wissenschaften vom Menschen in Vienna. She is the translator of Michal Glowinski's The Black Seasons and the author of Caviar and Ashes: A Warsaw Generation's Life and Death in Marxism, 1918-1968, The Taste of Ashes: The Afterlife of Totalitarianism in Eastern Europe, and The Ukrainian Night: An Intimate History of Revolution. In 2018 she received a Guggenheim Fellowship for her current project titled "Phenomenological Encounters: Scenes from Central Europe."
Jeffrey Veidlinger is a professor of history and Judaic studies at the University of Michigan. He has been Chair of the Center for Jewish History's Academic Advisory Council since 2021. His books, which include The Moscow State Yiddish Theater and In the Shadow of the Shtetl, have won a National Jewish Book Award, the Barnard Hewitt Award for Theatre Scholarship, two Canadian Jewish Book Awards, and the J. I. Segal Award.