Writing the Story
Exploring Family Holocaust Memoir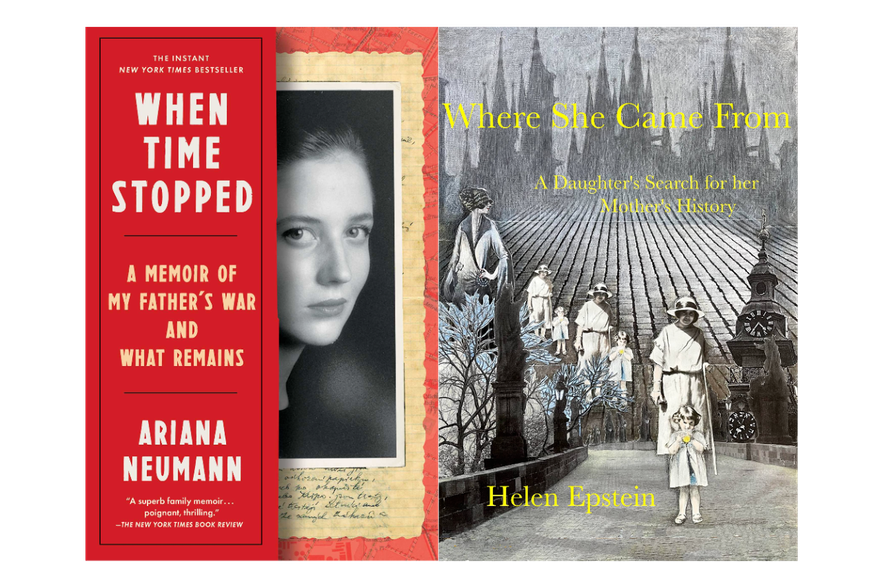 Date/Time

– (adjusted to your local time)

Venue

Online (register for link)

Admissions

General: Free
In recent years, an increasing number of people have been writing the history of their families in the Holocaust. At the Leo Baeck Institute, we collect and accession these histories if the families are from German-speaking Central Europe. Authored by intergenerational family members, including second and third generation, they provide an important resource for researchers and as a document of memory for the family members themselves, and the communities they came from, into the future. In other news, our new exhibit on the Theresienstadt Ghetto, Last Stop Before the Last Stop: Theresienstadt 1942 - 1945, opens on April 12th. This exhibit showcases material in the collections of the Leo Baeck Institute from the Theresienstadt Ghetto, telling the story of this transit camp and the suffering of its prisoners before their departure to their final destination in the Nazi extermination camps.
In light of both topics, the Leo Baeck Institute will hold a panel discussion with authors Helen Epstein and Ariana Neumann, both children of Holocaust survivors, who have written about their families during the Holocaust, and both with connection to the Theresienstadt Ghetto. In the discussion, moderated by author Ruth Franklin, they will discuss what sparked them to write about their parents and grandparents, approaches they took in this writing, resources they used, and what they discovered about their families on their journeys. If you are interested in the Holocaust, how it is remembered, the genre of memoir, and/or if you are interested in writing your own family memoir about the Holocaust, we hope you join us. In addition, both authors will have their books discussed in the Leo Baeck Institute Book Club this year, Helen Epstein in May and Ariana Neumann in September.
Our Panelists
Helen Epstein
Helen Epstein was the first tenured woman Professor of Journalism at NYU, she is the author of numerous books about her family history. These include the trilogy Children of the Holocaust (1979); Where She Came From: A Daughter's Search for Her Mother's History and The Long Half-Lives of Love and Trauma (2018). She published her late mother Franci Rabinek Epstein's memoir, Franci's War in 2020-2021, in seven languages. Her latest book is Getting Through It: My Year of Cancer during Covid.
"In Epstein's expert and sensitive hands, truth becomes not only stranger than fiction, but more magnetic, wise and powerful." –Gloria Steinem
Learn more at www.helenepstein.com.
She joins us from Lexington, Massachusetts.
Ariana Neumann
Ariana Neumann's memoir When Time Stopped: A Memoir of My Father's War and What Remains  was published in 2020. It has won numerous awards and mentions, including being a New York Times' Bestseller and a winner of the 2020 National Jewish Book Awards. The New York Times Book Review said of her book:
"The story Neumann uncovers is worthy of fiction with hairpin plot twists, daredevil acts of love and unexpected moments of humor in dark times. Given the slew of colorful characters and dramatic details, she could have turned her painstaking research into a historical novel. Instead she has written a superb family memoir that unfolds its poignant power on multiple levels. Yes, her account of one Jewish-Czech family's race to outwit the Nazis makes for thrilling reading. But just as important is her lucid investigation of the nature of memory, identity and remembrance."
Ariana Neumann comes to us from London, England.
Our Moderator
Ruth Franklin's work appears in many publications, including The New Yorker, The New York Times Book Review, The New York Review of Books, and Harper's. She is the recipient of a Guggenheim Fellowship in biography, a Cullman Fellowship at the New York Public Library, a Leon Levy Fellowship in biography, and the Roger Shattuck Prize for Criticism. Her first book, A Thousand Darknesses: Lies and Truth in Holocaust Fiction (Oxford University Press, 2011), was a finalist for the Sami Rohr Prize for Jewish Literature. She lives in Brooklyn, New York.