Becoming "German Jews" in America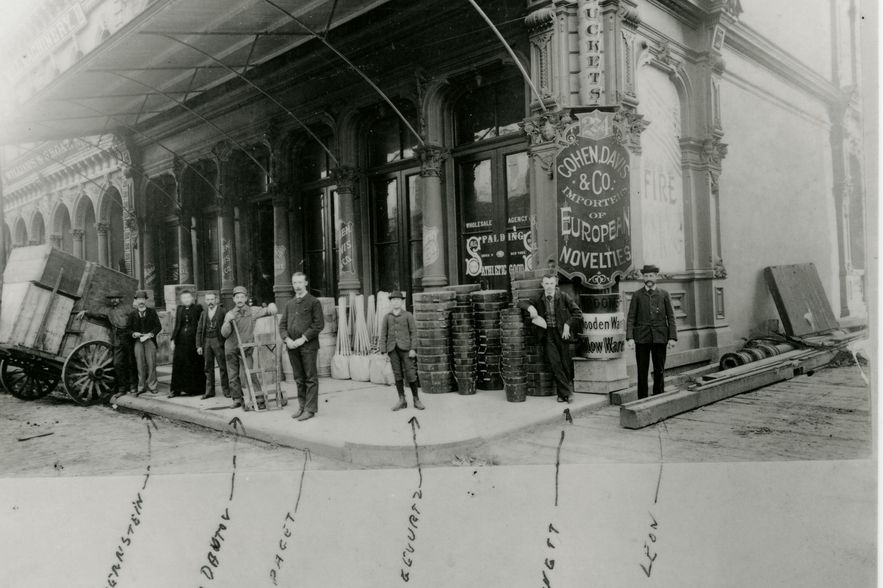 Dates

Wed, Sep 6, 2017 – Fri, Jan 12, 2018

Venue

Katherine and Clifford H. Goldsmith Gallery (map)
Center for Jewish History
15 West 16th Street
New York, NY 10011 U.S.A.
As America's first large wave of Jewish immigrants in the 19th century, German Jews built some of the country's signature Jewish institutions based on their traditions, education, and cultural ideals. Their experience laid the foundation for what it meant to become an American Jew in the course of the next 200 years. In the 19th century, "Germans" constituted one of the largest groups of immigrants arriving in the United States, but they were more diverse in their background than that designation suggests. Roughly 5.5 million people arrived from German-speaking lands in this period, some 140,000 of them Jewish.
These "German" Jews came from many parts of central Europe, including the southern German states, the Prussian province of Posen, and Bohemia, then part of the Habsburg monarchy. They fit no singular profile in terms of geography or politics, and in many ways, the German part of their identities first crystallized within the American context. Today, some 46 million US residents are descended from German-speaking immigrants. Yet for Jews and others, identifying with Germany is often problematic. This exhibition looks at the changing face of German-Jewish culture in America prior to World War I. It explores traditions and connections that—though largely submerged today—played a vital role in shaping the Jewish and American experience.