Jewish Vienna: Opportunities and Innovations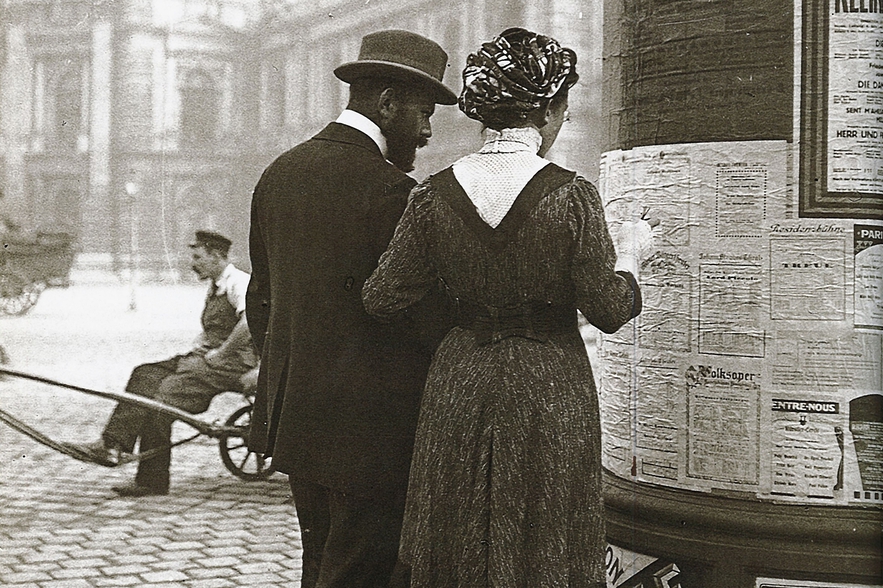 Dates

Mon, Jan 13, 2014 – Sun, Jun 8, 2014

Venue

Katherine and Clifford H. Goldsmith Gallery (map)
Center for Jewish History
15 West 16th Street
New York, NY 10011 U.S.A.
The innovations in arts and culture that emerged from the coffee houses and cabarets of fin-de-siècle Vienna were catalyzed by the multicultural dynamic of the late Austro-Hungarian Empire. The Habsburg realm encompassed a multitude of ethnicities, languages, and traditions that converged in Vienna. Many of the most important figures were from Jewish families who moved from the far-flung provinces to take advantage of their newly won rights as Austrian citizens in the 19th century.
Leo Baeck Institute presents an exhibition that illustrates this vibrant Jewish dimension with items from its extensive library, archival, and art collections that illuminate the diversity of the Jewish contribution to Vienna modernism as well as daily Jewish life in the city. From Gustav Mahler in music to Arthur Schnitzler in literature and Karl Kraus in journalism, the thinkers and artists who defined the age grappled with the challenges of a social order whose basis was shifting from the monarchy and Catholicism to something less certain. The new insights and perspectives that resulted—from atonalism to psychoanalysis—still resonate today.