In our Midst. Facets of Jewish Life in Leipzig in the Modern Era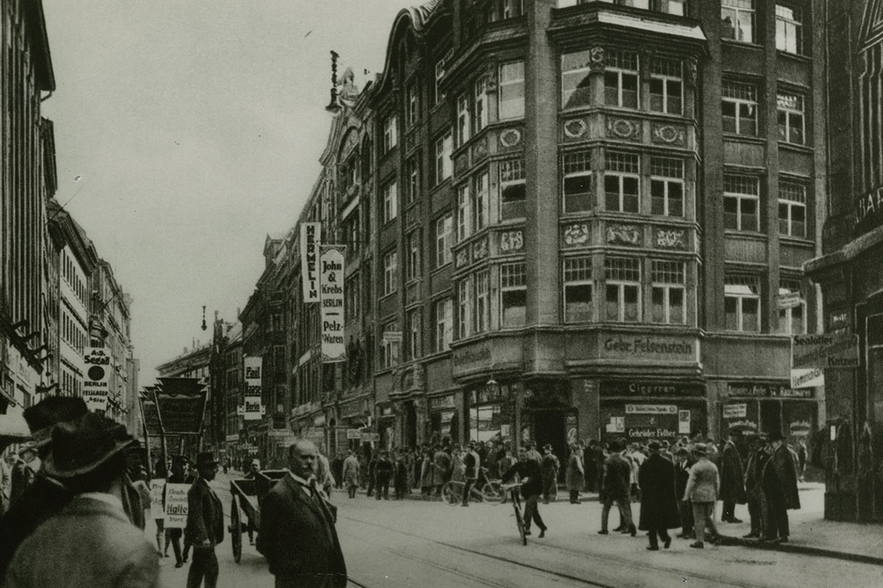 Dates

Sun, Jun 28, 2015 – Tue, Sep 15, 2015

Venue

Leipzig City Library (map)
Wilhelm-Leuschner-Platz 10/11
04107 Leipzig
Germany
Leipzig's Jewish Community has always been defined by migration. Attracted by the opportunities that the Saxon metropolis offered as a center of trade, Jews have made enormous cultural and economic contributions to Leipzig.
Although a Jewish community did exist in Leipzig in the Middle Ages, Jews were only allowed short stays in the city between the 16th and 18th centuries. Nevertheless, Jews remained a presence in city life as traders and merchants at Leipzig's famed Messe (trade fair). Jews were especially instrumental in the fur trade—Jewish traders from Galicia brought raw pelts from Eastern Europe and Asia, while merchants from the West came to procure the wares worn by fashionable men and ladies from Hamburg to London.
Around the middle of the 19th century, a permanent Jewish community was reestablished in Leipzig and grew quickly. By 1920, it was the sixth largest Jewish community in Germany, with over 13,000 members. Jews were among the city's most prominent citizens, from the "Furrier King" and philanthropist Chaim Eitingon to the music publisher and patron Henri Hinrichsen.
Nearly all of Leipzig's Jews were deported or fled during the National Socialist regime, but after 1945 survivors founded a small Jewish Community, which then grew substantially thanks to the migration of Jews from the former Soviet Union since the mid-1980s.
This exhibition at the City Library of Leipzig illuminates this history with items from LBI's own rich collection alongside loans from local institutions including the Ephraim Carlebach Foundation and the City History Museum in Leipzig. On June 28, 2015 at the City Library, LBI International Director Carol Kahn Strauss will join curator Clemens Maier-Wolthausen in opening the exhibit. On the same occasion, Leipzig Mayor Burkhard Jung and Chairman of the Jewish Community of Leipzig Küf Kaufmann will kick off the city's week-long Jewish cultural festival, "Schalom."
This exhibit was made possible by generous support from the Deutsche Post Foundation